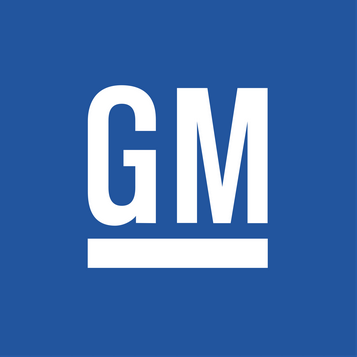 As is tradition, automakers released their monthly sales figures for the U.S. market at the beginning of April. Among the companies reporting their sales results were the two biggest car manufacturers in the United States: Ford Motor (NYSE:F) and General Motors (NYSE:GM). Ford Motor, which posted 20 percent year-over-year vehicle sales growth in February, grew sales by 8 percent Y/Y in March thanks to strong performance in the SUV and pickup segments. Ford Motor also sold ~9 percent more cars and trucks in the first three months of the year. With a total of 645,626 vehicles sold, the first quarter of 2016 was the most successful in terms of domestic sales for Ford Motor in a decade.
General Motors, on the other hand, did not do nearly as well as Ford Motor. If you remember, General Motors' February U.S. sales stood in stark contrast to Ford's February sales largely because of a ~40 percent drop in rental sales. While Ford's sales climbed 20 percent Y/Y in February, General Motors' February sales actually declined ~1.5 percent.
And March sales didn't look much better for General Motors, at least in comparison to Ford. General Motors sold 252,128 cars and trucks in the United States in March, which was a 0.9 percent improvement over last year when the automaker sold 249,875 vehicles. Year-to-date General Motors has now sold 683,698 cars and trucks which does not compare favorably to the first quarter of 2015 when General Motors sold 684,039 vehicles. That's right: General Motors sold about as many vehicles in Q1-16 as it did in the first quarter a year ago. The winner here clearly is Ford Motor.
Not surprisingly, General Motors also failed to meet analysts' sales expectations for the month of March. GM's sales increased barely 1 percent compared against a consensus sales growth estimate of 6 percent. That's a big difference right there.
Though General Motors fell far short of meeting sales growth expectations, GM also had its fair share of successes in March, which were sort of overshadowed by the estimate miss. For instance, General Motors' Chevrolet retail sales gained 7 percent Y/Y, and March GMC retail sales climbed 13 percent Y/Y, the best performance in more than a decade.
The Economics Are Still Favorable
The U.S. economy is in good shape, unemployment stood at 5.0 percent last time I checked, and, most importantly, fuel prices are low, which is a big help for SUV and truck sales. Put differently, while General Motors' domestic sales growth has slowed down, the company continues to be exposed to positive earnings tailwinds in 2016 on the back of a moderately growing economy.
2016 is largely considered to be a robust year for auto sales, and General Motors is in a good position to grow (retail) sales, earnings, and potentially even its dividend on the back of consumer spending growth and rising average transaction prices. As a result, it is still too early, IMO, to bet on a cyclical decline of auto sales as long as the economy is chugging along just fine.
Your Takeaway
General Motors did not have the best sales month one could wish for, certainly not when compared against Ford Motor, but the auto industry continues to be in a good position to grow sales in 2016, and that includes GM. Low fuel costs work like a giant tax cut and translate into substantial purchasing power gains for the average car and truck buyer. U.S. employers created 215,000 nonfarm jobs in March, which fuels consumer spending growth. Betting against GM in this environment is not a smart move IMO. An investment in GM yields ~5 percent. Buy for income.
Disclosure: I am/we are long F.
I wrote this article myself, and it expresses my own opinions. I am not receiving compensation for it (other than from Seeking Alpha). I have no business relationship with any company whose stock is mentioned in this article.