Wells Fargo & Co. (NYSE:WFC) is the second-largest holding in the portfolio of Warren Buffett's Berkshire Hathaway (NYSE:BRK.A) (NYSE:BRK.B) holding company, second only to the Kraft-Heinz Company (NASDAQ:KHC). As of now, Buffett owns 10% of Wells Fargo, a percentage that is worth $24 billion and has attracted the attention of the Federal Reserve.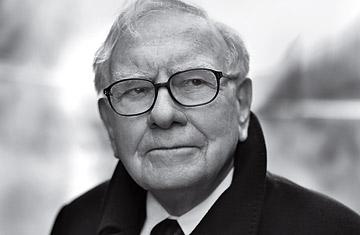 Buffett has said that Wells Fargo is his favorite bank, and he clearly sees it as a superior investment. When the most successful investor in history says such things about a stock, it is worthy to examine the stock in question.
Company Overview
Founded on March 18, 1852 by Henry Wells and William Fargo to serve the Western United States during the Gold Rush, Wells Fargo and Co. today is a diversified financial behemoth which provides commercial and consumer services in banking, insurance, investments and mortgages.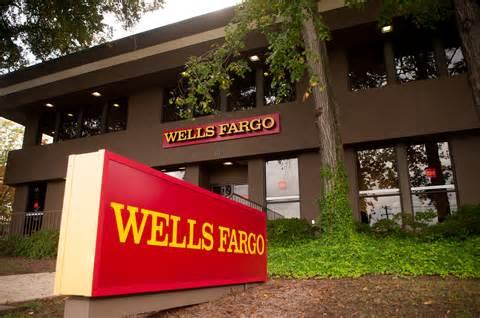 Headquarted in San Francisco, Wells Fargo employs almost 265,000 people across 90 businesses in 36 countries. The bank has 8,700 locations and 13,000 ATM's. Furthermore, online and mobile banking is also catered for.
Wells Fargo divides its operations between three sectors: community banking; wealth, brokerage and retirement; and wholesale banking. The community banking sector is divided into consumer lending and regional banking, and offers car loans, checking accounts, credit cards, insurance, investments, mortgages, small business loans, student loans and trusts.
The wealth, brokerage and retirement sector is the smallest, and its operations are...well, in relation to wealth, brokerage and retirement services! The wholesale banking sector provides financial services to firms globally.
Competitive Advantage
Wells Fargo's competitive advantages are numerous.
First, its brand: Wells Fargo is a name synonymous with reliability and with quality customer service. Barron's named Wells Fargo the seventh most respected company in the world in 2015, and Brand Finance has nominated it the most valuable bank brand in the world between 2013-2016.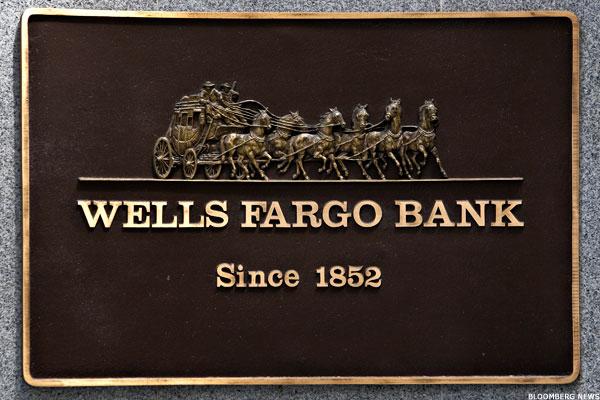 Second, its size: it is the 6th largest public company in the world, according to Forbes, who ranked the banks on a composite score of revenues, profits, assets and market value. ICBC (OTCPK:IDCBY), China Construction Bank (OTCPK:CICHY), the Agricultural Bank of China (OTCPK:ACGBF) (OTCPK:ACGBY), Bank of China (OTCPK:BACHY) and JPMorgan Chase (NYSE:JPM) are the only banks that are larger globally than Wells Fargo in terms of assets and sales.
Bear in mind, Forbes' list has 2,000 companies on it, and 434 of those companies are banks, so coming in 6th place is nothing to be sneezed at. And on market capitalization alone, Wells Fargo was named the largest bank in the world at $301.6 billion in July 2015 - its current market cap is $245.9 billion.
Valuation
Currently, Wells Fargo is trading in the high $40 range at a price-to-earnings ratio of 11.76, with a forward P/E of 10.63. It currently provides a dividend yield of 3.10% and has a very conservative payout ratio of 35.3%, so there is plenty of room for dividend growth.
Bearishness surrounds Wells Fargo as it does the financial sector in general in the wake of the Great Recession of 2009, and Wells Fargo cut its dividend that year as did many of its peers. The reason for the dividend cut was simple: Wells Fargo had purchased troubled Wachovia for $12.68 billion and needed to make a $5 billion a year saving to cover the costs and keep afloat.
However, the fundamentals of Wells Fargo were not deteriorating in any way, shape or form. This is borne out by the growth rate of the dividend over the last five years: a company that was in decline could never have delivered the 49.13% dividend growth rate that Wells Fargo has delivered.
Wells Fargo is undervalued relative to its actual worth, making the company an attractive value opportunity in addition to providing an excellent entry point for anyone wishing to establish a long-term position here.
Conclusion
It is not hard to see why Buffett has made this stock one of his largest holdings. Wells Fargo & Co. is a superior banking stock, and one that any serious income investor should consider for their portfolio. The bank's low payout ratio, stellar dividend growth, vast global operations and respected brand will all contribute to ensure that Wells Fargo remains a decent holding for years to come.
DISCLAIMER: I am not a financial professional and accept no responsibility for any investment decisions a reader makes. This article is presented for information purposes only.
Disclosure: I/we have no positions in any stocks mentioned, but may initiate a long position in WFC over the next 72 hours.
I wrote this article myself, and it expresses my own opinions. I am not receiving compensation for it (other than from Seeking Alpha). I have no business relationship with any company whose stock is mentioned in this article.
Editor's Note: This article covers one or more stocks trading at less than $1 per share and/or with less than a $100 million market cap. Please be aware of the risks associated with these stocks.