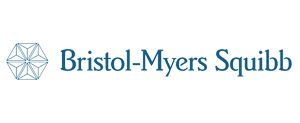 Bristol-Myers Squibb (NYSE:BMY) is an American pharmaceutical company that specializes in producing drugs that treat cancer, AIDS, diabetes, hepatitis and various other diseases. The stock has been relatively flat for the past year as the entire biotech sector has been in a bear market, with the Nasdaq Biotechnology Index (NASDAQ:IBB) plummeting up to -35%. Bristol-Myers' cancer treatment division is continuing to innovate, and is one of the fastest-growing immuno-oncology pharmaceutical producers in the world. This gives Bristol-Myers a fantastic advantage over its peers, as they are currently crushing their competition in the cancer treatment sector. This strong cancer R&D segment, when combined with a strong portfolio of drugs and a fantastic balance sheet makes BMY one of the best businesses to own for an investor seeking high growth with a safe dividend.

Bristol Myers' cancer treating drug Opdivo is crushing its competition
Bristol-Myers has one of the best portfolios of cancer treating drugs in the world. As R&D continues to develop a pipeline of drugs treating various forms of cancer, Opdivo will continue to generate huge cash flows until the next big cancer treating drug comes out of the pipeline. Opdivo is a cancer treating drug that is known as an anti-PD1. It disrupts malignant cells from hiding from the body's helper T-cells, which in turn allows the body's immune system to fight the cancer more effectively. The drug was a great success as it showed very promising results in its trials, and many cancer therapy programs use Opdivo as its anti-PD1 drug of choice as it looks to be one of the most effective on the market.
Opdivo has been eating its competition for breakfast, as it recorded very impressive sales growth in Q4 2015, where its sales doubled its biggest competitor Keytruda, which is an anti-PD1 owned by Merck (NYSE:MRK). This improved sales growth can be attributed to Opdivo's more effective results in various cancer therapies. Going forward, Opdivo is going to expand into different types of cancer treatments, as there are currently different trials going on this year. If the trials are shown to be successful, then Opdivo sales are going to continue to skyrocket over the next few years, as the drug looks to be scalable into other cancer therapies specializing in the lungs, neck and other parts of the body. Opdivo is a very versatile PD1 blocker, and because of this, the drug will be the main driver for Bristol Myers' earnings growth going forward, as it will be able to treat many forms of cancer.
Fantastic balance sheet with a safe 2.4% yield
Bristol-Myers has a fantastic R&D division, and unlike a lot of biotech companies, actually has a fantastic bottom line, which allows them to grow and pay a nice 2.4% dividend yield to investors. Bristol is hoarding over $9 billion in cash and securities, which puts them in a very good position to reward investors or potentially make a well-timed acquisition as the biotech sector continues to head south going into the second quarter of 2016. Bristol is also has a solid record of dividend growth, as it has increased its dividend for over 10 years straight, and I suspect the trend will continue in 2016 as Opdivo and other cancer treating drugs come out of Bristol's pipeline.
Valuation and Conclusion
The current biotech bear market should present a fantastic opportunity for investors to pick up shares of a great name like Bristol-Myers at a huge discount to intrinsic value over the next few months, as I do not see any relief for the sector as we head into an election year where presidential candidates continue to produce headwinds for all biotechs. BMY currently trades at a P/E of 68.1 and a P/B of 7.4, which is much higher than its five-year historical average of 32.4 and 4.9 respectively. However, I do believe the premium is worth it as cancer treatment drugs are very versatile, and can be used in many different treatments. The PEG ratio is 1.2, which is relatively fair considering BMY's huge portfolio of great drugs, which will continue to improve their already fantastic bottom line. I think Bristol-Myers is a fantastic company that is one of the best plays on cancer treatment, but I do think the stock would be a better buy in a few months from now, as I see no relief in sight for the biotech bear market. Patient investors should wait until the stock hits $50 before initiating a position on this incredible growth and dividend play.
Disclosure: I/we have no positions in any stocks mentioned, and no plans to initiate any positions within the next 72 hours.
I wrote this article myself, and it expresses my own opinions. I am not receiving compensation for it (other than from Seeking Alpha). I have no business relationship with any company whose stock is mentioned in this article.