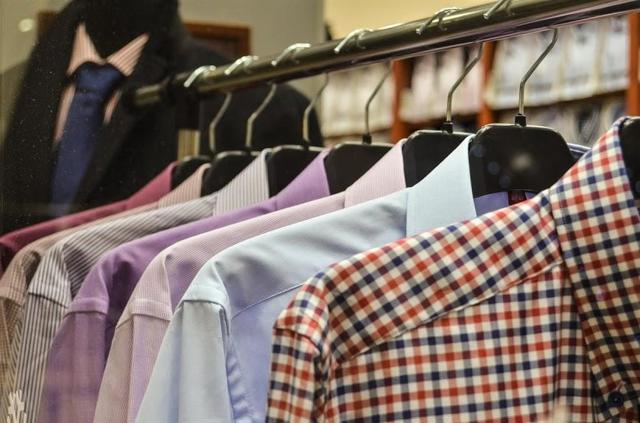 Perry Ellis (NASDAQ:PERY) has multiple drivers medium and long term. They are scheduled to report earnings on April 12th.
Near Term Margin Drivers
Perry Ellis has been bringing down inventories which is giving them a strong position versus competitors and their retail customers. Gross margins accelerated to +240bp in the recently reported quarter up from a string quarters in the +80-100bp improvement range.
Overall inventory levels were reported down year over year. After having been flat year over year trends in the last two quarters were down 14% in Q2 and 13% in Q3.
Lower inventories are giving Perry Ellis a much stronger competitive position:
1) They are able to take markdowns faster to clear underperforming goods and focus on goods that are performing better.
2) They are shipping less goods to off-price (goods sold to off-price were down 38% on last quarter). Off price sales are extremely low margin. Avoiding that channel helps their average unit price lift.
3) Inventory at their retail customers were at or below planned levels as of last quarter giving customers less leverage over Perry Ellis to cut price or take back goods.
4) With unseasonable weather patterns Perry Ellis has been better able to adapt and clear goods to be clean for the next season. Companies that have lagging merchandise that leaks into the next season distract customers from buying new flows. Perry Ellis, through leaner inventories, is on the offense despite weather volatility.
In watching a retailer or apparel vendor, possibly the most important indicator to their success, besides sales and comps themselves, is their ability to manage inventories. Given a tough retail climate this gives them a stronger fighting position to weather the economy and react quickly when the environment or fashion trends turn.
Other sources to their margin drivers are:
1. Driving sourcing to Vietnam, China and Africa: Many others are discovering the cheaper option in Vietnam so much so that Perry Ellis thinks that at some point in the future there could be more demand on manufactures turning prices back up. That is telling you how cheap it is there currently based on how much new demand their is for Vietnamese manufacturing. Perry Ellis is already positioned there and probably has more sourcing there than from China.
2. An older story, but a relevant one is that Perry Ellis cut underperforming and lower margin brands and channels. Instead they are focusing more on direct-to-consumer which has been growing driven by double digit growth from e-commerce business (up 35% on the recent quarter).
3. The strong dollar helps Perry Ellis driving their sourcing even cheaper. Given that they do not have a huge revenue exposure internationally, the strong dollar is their net benefit.
Visible Longer Term Growth
Their international mix stands currently at 12% of the business. Perry Ellis has been moving fast to increase relationships with overseas distributors driving international growth faster than the overall business. We think this will be a key driver that can accelerate the overall growth in several years and support the growth rate in the near term.
Perry Ellis has multiple strong brand drivers. Laundry, Calloway, Nike Swim, Penguin are all potential drivers domestically and internationally. They are brands that are relevant and recognized. This has helped their pace of licensing wins pick up abroad.
Short Term Opportunities
Perry Ellis recently guided down the upcoming year and quarter. The company cited retailer customers shifting deliveries to the next quarter. That said, they reported that comp store sales accelerated and gross margins improved again, up 170bp. Both are good signs of end demand continuing despite a see-saw retail climate.
The company also commented on last quarter's call that their warmer regions saw strong results which, they said, is a hint for strong demand and orders for spring. They also specifically said that spring orders were strong on last earnings call.
Golf should also be a driver to their overall business. Golf rounds picked up last year due to warmer weather later. Golf rounds had been weak and volatile for many years. If golf rounds continue to pick up this can also drive Perry Ellis' spring business.
Valuation
Based on company guidance, Perry Ellis is trading at about a 10X F17(C16)PE. Their earnings tripled from last year to this year and they have had a track record of being conservative. If earnings can grow again, investors may start to give Perry Ellis a higher multiple. To do that the company will need to stick to their direct-to-consumer and international growth opportunities, which we expect they will.
Conclusion
With Perry Ellis' stock trading off its highs after weak guidance, we think there are multiple opportunities for this story to continue its upward climb. We think the combination of topline growth and margin improvements will allow it to manage through potentially volatile economic climates as well.
Chaim specializes in earnings and predicts, analyzes and reacts to earnings and earnings events as well as developing current company and macro stories with a hedge fund perspective.
If you want his analysis on Seeking Alpha, scroll to the top of the article and hit "Follow." He also writes real-time pieces as earnings and news are reported on Seeking Alpha. If you want to be among the first updated, be sure to check the box for "Real-time alerts on this author" under "Follow."
Disclosure: All investments have many risks and can lose principal in the short and long term. This article is for information purposes only. By reading this you agree, understand and accept that you take upon yourself all responsibility for all of your investment decisions and hold Chaim Siegel, Elazar Advisors, LLC, bestideas, their related parties, and its authors harmless.
Disclosure: I/we have no positions in any stocks mentioned, and no plans to initiate any positions within the next 72 hours. I wrote this article myself, and it expresses my own opinions. I am not receiving compensation for it (other than from Seeking Alpha). I have no business relationship with any company whose stock is mentioned in this article.
Additional disclosure: We don't currently have a position but may buy PERY at some point.