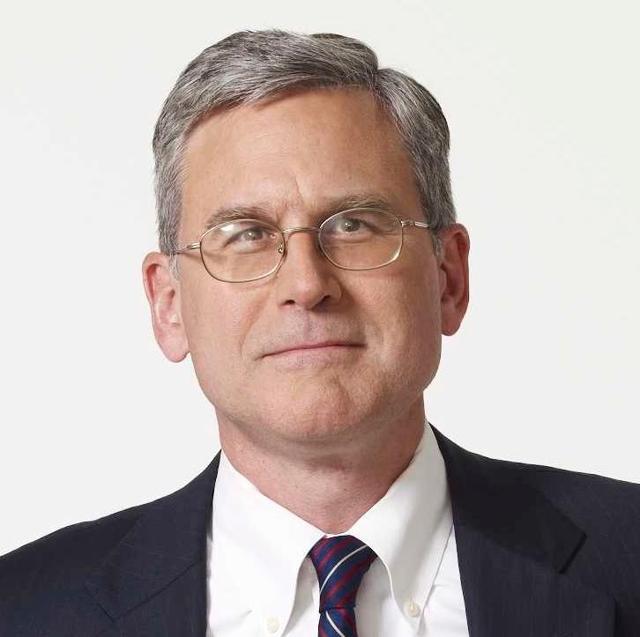 Economist Ethan Harris is managing director and head of global economics at Bank of America Merrill Lynch.
Harlan Levy: How solid are the surprisingly robust job numbers and wage growth?
Ethan Harris: The job market has been on a solid trajectory for a number of years now. The latest report looks like a continuation of that strong trend. The 200,000-plus payroll gain is consistent with data we received from other labor market indicators.
We also think that the wage pick-up is a hint that we'll finally be getting closer to normal unemployment rates. For the first time in this recovery, workers have a small degree of negotiating power. The modest pick-up in wages in the employment report is reflected in a number of other wage indicators.
We figure it will take two or three years to return to normal wage growth of about 2.5 percent, but this is at least a start.
H.L.: Will job growth be consistent enough going forward to sustain a strong recovery, or are we heading for flat growth?
E.H.: We think the recovery will remain moderate in the next two years, but job growth of 200,000 will probably not be sustained. We would expect some slowing over time to about 100,000 per month.
However, we're in an environment of better wage growth, so even with slower job growth household income should remain reasonably healthy.
Overall, we see an economy that continues to grow at a moderate 2 percent pace.
H.L.: Federal Reserve Chair Janet Yellen mentioned housing as a strong economic factor these days. Do you agree?
E.H.: The housing market has been in a steady recovery from extremely depressed levels. We have seen a steady improvement in construction activity in various places.
Going forward, the gains are likely to be modest but continuing. Mortgage rates are still low. More millennials are forming households, and the labor market has improved. All these factors are supportive of continued growth in the housing market.
The one notable change in this recovery is the focus on apartment construction instead of single-family construction. We expect that shift to be sustained as the new generation of households opts for apartment living rather than single family living.
H.L.: Do you see the weak business investment and consumer spending picking up?
E.H.: We think that there are contrasting fundamentals for the consumer versus businesses. The consumer should be benefiting from the better labor market, low gasoline prices and improvements in the value of their assets. All of these suggest that consumer spending will grow faster than the overall economy in the next couple of years.
We see a more mixed picture for business investment. The corporate sector has easy access to credit but is facing weaker profits and weakness overseas, so we expect only slow growth in business investments.
H.L.: How negative is the strong dollar for the U.S.?
E.H.: The strong dollar was a major headwind to growth in 2015. While the U.S. is a relatively closed economy with imports comprising just 15 percent of GDP and exports comprising just 12 percent, nonetheless, big dollar moves - the 20 percent increase in the dollar in the last two years - will hurt growth.
The good news here is that the dollar has started to stabilize, so the dollar headwinds should be fading
We expect U.S. trade to be only a modest constraint on overall growth in the year ahead.
H.L.: What do you predict for inflation?
E.H.: After six years of very low inflation, price pressures are starting to percolate. This reflects an improving labor market, a more stable dollar exchange rate, rising rents in the housing market and the stabilization of commodity prices.
Overall, we expect inflation to rise from roughly zero in the past year to close to 2 percent in the next two years. We view this as a healthy sign for the economy, particularly given that we expect a similar improvement in wage growth.
H.L.: How many more rate hikes do you expect the Federal Reserve to make, when, and to what effect?
E.H.: We're expecting the Fed to continue to move very cautiously. We expect a rate hike at the June meeting and one in December. In other words, we look to the Fed to hike only once every six months.
The Fed wants to start the process of bringing interest rates back to normal, but they're in no hurry and they're trying to do it in a way that does not hurt growth.
We expect this very slow rate-hike cycle to have very little impact on growth and to be relatively benign for the markets as well.
H.L.: Is the Federal Reserve on top of things? Are there tactics you'd like to see that aren't in the Fed's playbook?
E.H.: I think the Fed has the right general strategy: Move slowly but start hiking interest rates.
They have had some challenges communicating to the markets, which has surprised the markets sometimes by not hiking or surprised the markets by not hiking. I view these communication challenges as part of the normal birthing pains of starting the interest rate hiking cycle.
H.L.: Are we headed for a recession in two or three years?
E.H.: The risk of a recession in the year ahead is low. Normally, a recession comes when the Fed is getting tough in fighting inflation. Right now the Fed is only hiking at a very gentle pace and is not worried about inflation.
And normally recessions come when there's a sharp rise in oil prices. Right now oil prices are barely moving off their lows.
As we move into 2017 and 2018 and inflation does pick up, a recession becomes possible, but it's unlikely.
H.L.: Is the global economy - China, Europe, emerging economies - out of control and leading to inevitable negative effects on the U.S. economy?
E.H.: I think the global backdrop is quite challenging. China is trying to restructure its economy, moving away from exports and manufacturing to a more balanced economy with consumer spending and services. This transition is painful, so China will remain a source of concern for a while. Nonetheless, there's no sign thus far of the dreaded "hard landing." We view China as a modest restraint on the global economy.
In Europe growth is OK right now. The risks of the U.K. exiting from the eurozone and the political challenges of the refugee crisis are significant and are downsize risks to growth in the region. While things are OK in Europe now, we're watching closely for potential shocks coming out of the region.
Stepping back, relative to trading partners, the U.S. economy looks healthier and more resilient.
H.L.: How exaggerated is all the volatility in the stock market, and do you expect things to calm down?
E.H.: At the start of the year the stock market was behaving as though the U.S. economy was about to tumble into recession. With the recent improvement I think the stock market now has a more balanced view of things. We generally see the equity market as a relatively low return on investment in the coming years, as the big gains have already been made.
Oh the other hand, we don't see the case for a bear market in stocks in the near future.
H.L.: Are positive things outweighing the negatives?
E.H: I think if you focus just on the U.S. the positives are outweighing the negatives. Most importantly, a lot of the serious problems in the economy facing the U.S. economy following the 2008-09 financial crisis have been ameliorated. The housing market has healed. The banking system has improved and households are better able to manage their debt situation. That's good news for the overall health of the economy.
The main challenges and downside risks come from overseas.
Disclosure: I/we have no positions in any stocks mentioned, and no plans to initiate any positions within the next 72 hours. I wrote this article myself, and it expresses my own opinions. I am not receiving compensation for it (other than from Seeking Alpha). I have no business relationship with any company whose stock is mentioned in this article.