There have been concerns floating around about oil prices negatively impacting the international expansion of Krispy Kreme Donuts (KKD). This is due to the fact that the company has chosen to open in locations which economies are heavily dependent on oil exports. But, the United States is still by far the company's biggest market and we feel these fears, which many believe are holding down the share price, are overblown.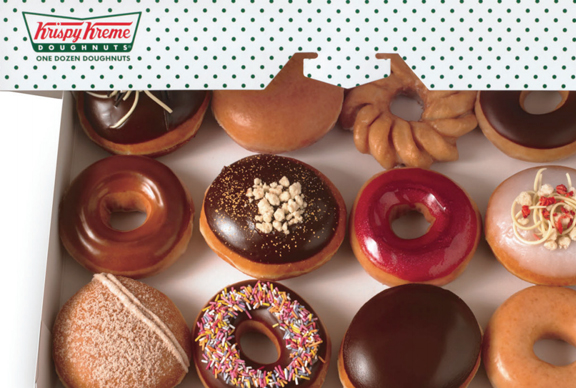 It has been a wild ride for Krispy Kreme shares this year, but we have been very pleased with the progress of its share price. We've made a strong return on the back of its rise as you can see below, but don't believe for a second that this is where it will stop.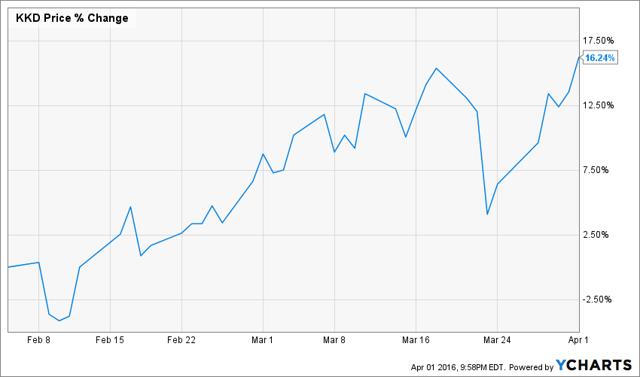 There have been fears in the market that the fall in oil prices was negatively impacting Krispy Kreme's international expansion. This is a fair assumption, as many of its locations are indeed in oil producing countries. But we don't believe it is much of a problem for the company. The strong dollar, which has recently weakened a touch, has been the biggest tailwind with its international business in our view.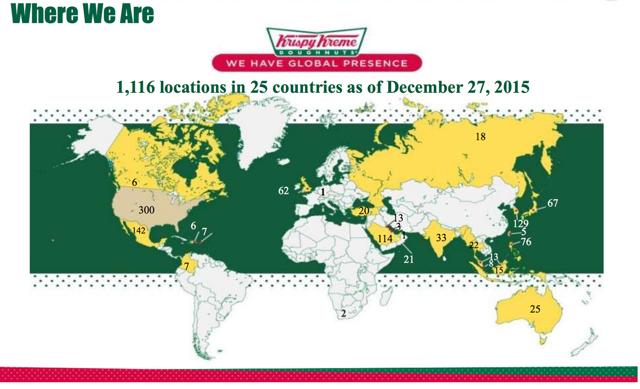 Source: Company presentation
As you can see above, around a quarter of its stores are based in oil producing countries such as Saudi Arabia, the UAE, and Mexico. This has led some to speculate that the share price is being held back due to concerns over its prospects in these areas. Well, we don't think there is anything to worry about. Consumer spending in Mexico and Saudi Arabia is rising despite the fall in oil prices. The UAE has not provided any data since 2014, but we would imagine it to be a similar story there. Additionally, the UAE has a strong tourism industry which we believe will help Krispy Kreme thrive there.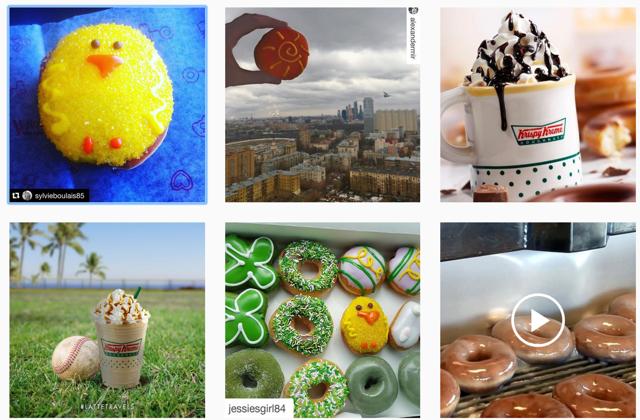 Source: Instagram.com/krispykreme
Domestically we expect the company to continue to perform strongly. The recent limited time offerings the company has served up appear to have been received well. That is one of the key things we love about Krispy Kreme. It is incredibly easy for it to respond to events and holidays through its LTOs. As you can see above, the St Patrick's Day and Easter LTOs really caught the eye.
LTOs have proven to be very popular in the past and a great way of pulling in consumers regularly. Which is all the more important considering the excess cash that is sitting in consumers' pockets. Yesterday it was reported that more jobs were added to the US economy than expected and wages also increased. This, along with low oil prices, should prove to be a great boost to sales.
We've spoken about it before, but the move to have more coffee-centric stores is a great one in our view. We don't believe Krispy Kreme was regarded as a place to go and get a coffee, like Starbucks (NASDAQ:SBUX) is. But by reinventing the stores in this way it will open up to a new market which may have little interest in donuts. Also, by looking like a serious coffee maker, and not an afterthought, we believe those in there for donuts could be upsold coffee quite easily. This should increase the average ticket which stands at $7.75 as of the middle of January.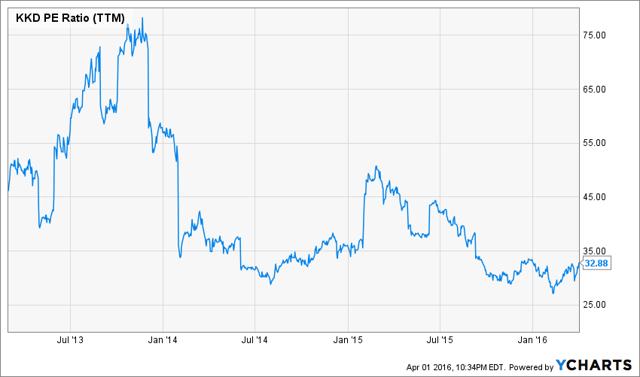 In the past we have played things conservatively by valuing the shares on a multiple of 26 times earnings. We are going to maintain this view, despite it being far lower than the average PE ratio (30x earnings) in the last five years.
The first quarter of fiscal 2017 is going to be very important for the performance of the share price in the next twelve months in our opinion. The market is expecting 26 cents per share for the first quarter and 90 cents per share for the full year.
We are a little more bullish than the market and expect earnings of 93 cents per share for the full year. We also believe the company will produce 27 cents per share of earnings in the first quarter, and should this happen we think the share price will rocket.
At 26 times earnings our forecast of 93 cents per share gives us a price target of $24.18. Which despite the massive climb in the share price since we first recommended it, still provides investors with a huge return in the region of 51%. This may seem like a huge ask, but we are not alone in this view. Roth Capital has a $24 price target and Wedbush has a $21 price target currently.
For us, this is an investment not to be missed.
Disclosure: I am/we are long KKD.
I wrote this article myself, and it expresses my own opinions. I am not receiving compensation for it (other than from Seeking Alpha). I have no business relationship with any company whose stock is mentioned in this article.