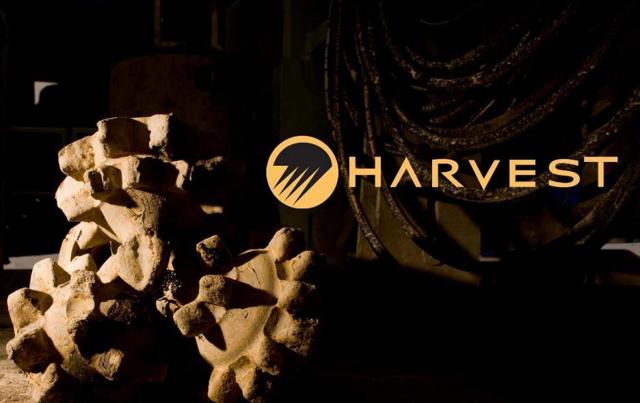 This article is an update of my preceding article on Harvest Natural Resources (NYSE:HNR), published on November 10, 2015.
Here's a look at the company's financial situation as of March 30, 2016.
$ million
Year 2015
Q4 2015
Q3 2015
Q2 2015
Q1 2015
Year 2014
Revenues
0
0
0
0
0
0

Cash and Cash equivalent

in $ million

7.761
7.761
11.802
18.88
1.417
6.585

Total current assets

in $ million

11.048
11.048
14.931
19.857
2.064
7.302

Oil and Gas property

in $ million

31.006
31.006
54.455
54.544
54.539
54.290

Total current liabilities

in $ million

4.816
4.816
6.678
7.012
14.792
20.253

Total liabilities

in $ million

10.575
10.575
50.591
74.002
29.120
35.168
Gain/Loss per share $
(2.18)
(1.42)
(0.03)
(0.60)
(0.13)
(4.60)

Net Income

$ million

(98.6)
(73.2)
5.7
(25.7)
(5.6)
(193.5)

Long-term Debt

in $ million

0.214
0.214
0.106
0.145
8.9 (May 11)
7.6

Shares outstanding issued

in million

57.987
57.987
57.987
49.32
49.32
49.32

Shares outstanding

in million

51.415
51.415
44.077
42.748
42.748
42.039
Note: The company has not generated any revenues since 2010.
Note: The company continues to report Venezuela production and comment, whereas HNR has not gotten one single dollar from Venezuela since 2010.
Commentary:
Harvest Natural Resources released its 4Q'15 earnings on March 30, 2016. The company is in a very difficult financial situation. However, somehow the company is still in business despite a total lack of revenue and an oil market that has collapsed.
The Venezuela assets have been finally fully impaired. M. Edminston, CEO, said in the conference call the following:
As a result of the continued downturn in oil prices, political and economic uncertainty, continued deterioration in value of the Bolivar currency in Venezuela, and the inability to influence the operations of Petrodelta, the Company recorded an impairment expense on its investment in Petrodelta of $84.0 million, net to Harvest's 51 percent interest in Harvest Holding. This amount fully impaired Harvest's interest in the asset in the financial statements at December 31, 2015. Even though the book value is zero, this does not reflect the value that a potential buyer might pay for Harvest's interest in Petrodelta.
The Gabon assets offer more potential and the company has indicated multiple times its desire to farm down the prospect.
In December 2015, the Company reassessed the carrying value of the unproved costs related to the Dussafu PSC and recorded an additional impairment of $23.2 million based on its analysis of the value of the unproved costs which considered the value of the contingent and exploration resources and the ability of the Company to develop the project given its current liquidity situation and the depressed price of crude oil. The current book value of the Gabon assets is $28.0 million as of December 31, 2015.
Let's face it, Harvest Natural Resources is now on its last leg or close to it. The Venezuela argument is not valid anymore, and no one with a little understanding of the situation can imagine any positive that could come out of this total mess.
Even HNR indicated a zero book value for Venezuela and under $30 million for Gabon.
The only asset that can still be monetized is the Gabon prospect, but the depressed oil market has turned this asset into a near liability.
A quick look at VAALCO Energy (NYSE:EGY) next door is enough to have an idea of the residual value of this promising prospect. EGY recently tested successfully the dentale and was able to score two producing wells in the North Tchibala sector. This is encouraging for Harvest Natural's prospect which targets the same dentale formation.
HNR has indicated its desire to drill a well, and conducted a tender for a jack-up drilling rig to drill a well in the second quarter of 2016. However, one offshore well in Gabon costs approximately $20 million to $25 million. We are now entering the second quarter 2016, and nothing has been decided, yet. Without a meaningful farm out, the company will not be able to do anything. Time is of the essence!
The company is again threatened by a delisting and due to the nature of this "so-called" business, the stock has no logical reason to trade in the NYSE and should rather be delisted to OTCBB and avoid the use of a reverse split.
Conclusion:
It is extremely hard to give any recommendation for HNR, right now. I have been successfully trading the stock from the $0.50s to well over $1, and I own a small position under $0.57 right now. It is a total gamble and the stock can either collapse to a few pennies or eventually get back above $1.
Disclosure: I/we have no positions in any stocks mentioned, and no plans to initiate any positions within the next 72 hours.
I wrote this article myself, and it expresses my own opinions. I am not receiving compensation for it (other than from Seeking Alpha). I have no business relationship with any company whose stock is mentioned in this article.
Additional disclosure: I trade the stock
Editor's Note: This article covers one or more stocks trading at less than $1 per share and/or with less than a $100 million market cap. Please be aware of the risks associated with these stocks.