I have been watching and covering Halliburton (NYSE:HAL) for some time as well as its rival Schlumberger (NYSE:SLB). That said, both oil service stocks are very similar in many respects. I had most recently covered Halliburton and told you the one thing you needed to watch. Make no mistake it has been an absolute bloodbath in the oil sector, and the pain being real, I have felt the long-term investor could start to add to their positions strategically, rather than dumping now. This is because I saw strong merger and acquisition opportunities, and further, I saw too much upside potential relative to downside fears even if the oil glut was prolonged. I feel that Halliburton (and Schlumberger for that matter) is prepared to battle poor oil prices for the next few years. Of course, the one deal that I constantly cited was the pending Baker Hughes (BHI) acquisition. In my last article, I simply said:
"I continue to expect positive developments from the Baker Hughes deal, but we will have to watch and see how the company prepares for integrating that company's infrastructure into the Halliburton umbrella."
Well, today there was a terrible development on this front. We learned that Halliburton has made one last push to try and save the acquisition. Now, the big issue here is antitrust concerns. In order to avoid the antitrust concerns, Halliburton was ready to dump $7.5 billion in assets. But now, regulators want the company to sell around $10 billion in assets, 30% more than Halliburton was prepared to do. However, the Department of Justice, according to the Post article, has not made a decision, but is leaning against the deal.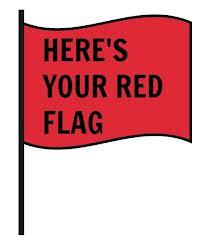 This is a major setback. If this deal falls through, and it may very well, then Halliburton will have to pay a massive $3.5 billion breakup fee to Baker Hughes. This is equal to 10% of Halliburton's $30 billion market cap. What is more, if the Feds don't act by the end of the month, then Baker Hughes can simply walk away, and still collect the $3.5 billion.
The problem here is two-fold. At this point, with oil prices so low, it's tough to find buyers for these assets. Secondly, with time running short, Baker Hughes could take the quick $3.5 billion. If the deal falls through, expect extreme shareholder dissent. I would expect the CEO to be out of a job personally. If not fired - then a swift resignation and reshuffling of the leadership.
No doubt, the sector has been decimated. All one has to do is look at any 6-, 12- or 18-month chart of the trading activity. Nothing but red will be found. In its most recent quarter, the company saw income from continuing operations in its third quarter of $270 million. This translated to $0.31 per share. For those paying attention, this income is flat from Q3 2015 which saw $265 million, or $0.31 per share. Adjusted operating income was $473 million in Q4 2015, down from the adjusted operating income of $506 million in Q3 2015. Halliburton's total revenue in the fourth quarter of 2015 was $5.1 billion, compared to $5.6 billion in the third quarter of 2015. Of course, this is down significantly year over year, but the company is surviving with our without Baker Hughes' assets.
Halliburton needs this acquisition after all of the energy put into it. A $3.5 billion breakup fee is not small item. With or without the acquisition, looking ahead there is no sign that oil is going to rebound in the near term. However, considering what has happened in the sector, Halliburton is doing very well. I was impressed with the quarter-over-quarter results given oil has gone nowhere but down pricewise. The pain is real, especially if you are watching the value of your investment decline quarter after quarter. Right now, aside from watching the expenses, all eyes need to be on this deal with Baker Hughes.
Note from the author: Christopher F. Davis has been a leading contributor with Seeking Alpha since early 2012. If you like his material and want to see more, scroll to the top of the article and hit "follow." He also writes a lot of "breaking" articles, which are time sensitive, actionable investing ideas. If you would like to be among the first to be updated, be sure to check the box for "Real-time alerts on this author" under "Follow."
Disclosure: I am/we are long SLB.
I wrote this article myself, and it expresses my own opinions. I am not receiving compensation for it (other than from Seeking Alpha). I have no business relationship with any company whose stock is mentioned in this article.