With Bank of Japan Governor Haruhiko Kuroda under increasing pressure to act on the strong Japanese yen, there are many out there that expect there could be another quantitative and qualitative easing program coming. There are two key dates coming up on the Japanese economic calendar which could help indicate if action will be taken.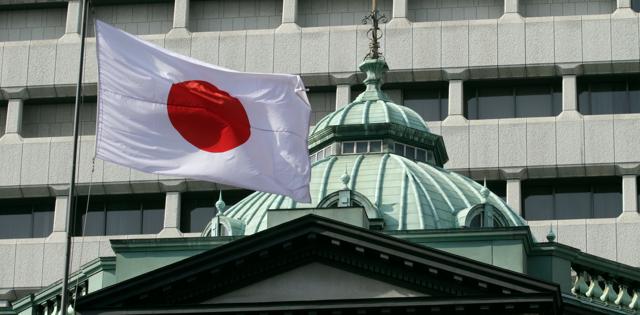 On Tuesday April 19 we will have the Japanese balance of trade report. The strong yen has had an incredibly negative impact on exports, and we cannot help but think that should this continue then it will intensify the pressure on the Bank of Japan to act. As you can see on the chart below, exports have been on a steep decline in the last twelve months and we expect this trend to have continued into March.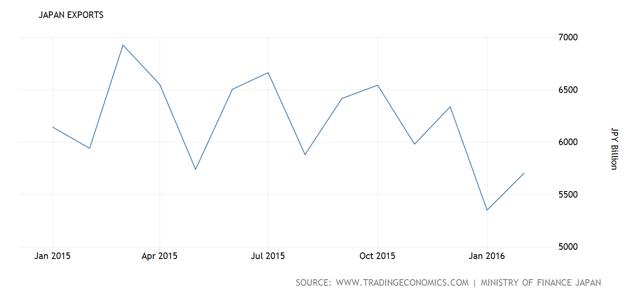 Sourced from Trading Economics
Next on the Japanese economic calendar on April 27 is the big one - Japanese inflation. This report will be the start of a huge day for financial markets, as just three and half hours later the Bank of Japan will announce its interest rate decision.
Inflation, or the lack thereof, is the key piece of data in our opinion. It is the main piece of data the central bank is judged upon and has been a huge failure in recent times. So much so it is beginning to look like Japan could be facing yet another lost decade. Although we say lost decade, the reality is that it lasted much longer and stretches close to two decades. From 1995 to 2007, gross domestic product fell from $5.33 to $4.36 trillion in nominal terms, real wages fell around 5 percent, while the country experienced a stagnant price level.
Just today it was reported that Japanese businesses' inflation expectations had hit a new low in the first quarter of 2016. This underlines the disappointing results of the Bank of Japan's efforts to inspire confidence in the outlook for prices. Very few believe it will be possible for the Bank of Japan to get anywhere near the 2 percent target in the next couple of years.
For this reason, we expect the Bank of Japan will have to act at its next meeting. This could mean a reduction in interest rates to negative 0.5 percent. Although, considering the lack of success previously we hardly think it will stop there. We expect another stimulus program to be brought into action, especially considering Governor Kuroda has stated he will do anything and there are no limits to the bank's monetary easing.
According to the Wall Street Journal, the board members of the Bank of Japan had considered increasing quantitative and qualitative easing to 100 trillion yen or more at its January meeting. We expect board members will be pushing for it now and this could be a big boost to Japanese stocks. We would expect them to rally strongly on the announcement of QQE3, especially if the Bank of Japan also cuts rates further into negative territory. A weaker yen is a real positive for exports and Japanese business performance as a whole.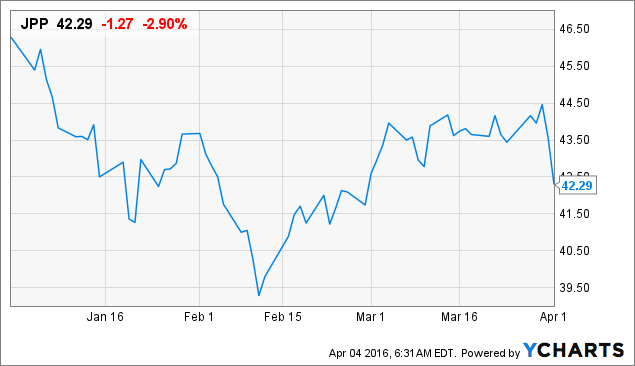 Following a recent decline in the SPDR Russell/Nomura PRIME Japan ETF (NYSEARCA:JPP), we feel now is an opportune time to go long with the ETF. The JPP ETF seeks to provide investment results that, before fees and expenses, closely match the total return performance of the Russell/Nomura PRIMETM Index. We feel this index is a fair representation of the Japanese market and is very likely to bounce upon the announcement of another round of quantitative and qualitative easing.
We have a target of $47.00 on the ETF in the next twelve months. If the ETF does make it to this level it will provide traders with a fantastic return of over 11 percent.
We believe this is a great opportunity, but it is not without risk. The Bank of Japan has seemingly lost control over its currency at present and it is impossible to say how the market will react to further stimulus. However, those with a long enough time horizon should find this trade to be more than worthwhile. It is inevitable that the yen will eventually come down from its extreme heights, which will give Japanese stocks a huge lift.
As always, best of luck with your trades!
Disclosure: I am/we are long JPP.
I wrote this article myself, and it expresses my own opinions. I am not receiving compensation for it (other than from Seeking Alpha). I have no business relationship with any company whose stock is mentioned in this article.