INTRODUCTION
The BDC Reporter is in the process of slogging through the portfolio of every Business Development Company and identifying any under-performing names to add to our Master Watch database. We will begin a new publication/series called the BDC Credit Reporter which will seek to track credit developments in every BDC portfolio both on a quarterly basis when we get the official filings and in subsequent real-time. We are going to track over 40 publicly traded BDCs and every investment in their portfolio to the best of our abilities and the availability of public information.
BEGINNING WITH ...
Along the way we've had a look at mid-sized BDC, Garrison Capital (NASDAQ:GARS), which we review here to provide a snapshot of what we hope to do on a bigger scale, and to get any constructive feed-back readers might have.
POOR IVQ 2015
Unfortunately, the Company had a very poor IVQ 2015 from a credit standpoint as management itself was refreshingly candid about. CEO Joseph Tansey had the following to say on the latest Conference Call:
We are extremely disappointed in our performance this quarter and the level of credit losses that we have experienced in total for the year of 2015. …

We take full responsibility for the losses that we have incurred. With the benefit of hindsight, some of these situations were avoidable. As a result, we have augmented our internal underwriting process to attempt to avoid future mistakes. We will continue to focus on strong structures in predominantly first lien deals with tight financial covenants. As always, our underwriting focus will be on downside protection and capital preservation.
WHAT WENT WRONG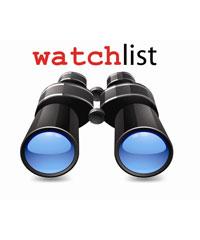 We won't go into great detail about the troubled investments, but bring readers who are not already up to date with this summary:
Two loans to finance equipment at to-be-built medical centers in Fort Worth and San Antonio went on non accrual as the borrowers filed bankruptcy as approvals for the facilities were delayed and their working capital ran out.
A small publicly traded e-commerce company called Speed Commerce also went on non-accrual after an acquisition that did not work and problems with customer contracts. (We're getting this from the IVQ 2015 Garrison Capital Conference Call transcript which involves some reading between the lines). If you want to read more about Speed Commerce, click here for Yahoo Finance. This is literally a penny stock ! Speed is now de-listed.
BFN Operations LLC, which is the owner of Berry Nurseries, is also on non-accrual and the loan written down to its inventory value (lots of plants).
NOT ALONE
Elsewhere, the BDC Credit Reporter notes 3 other loans that are still paying interest, but have been marked down from cost, including a new loan booked in the quarter. The total value of these questionable credits that we've added to the Watch List are relatively modest (2.5% of Equity), and may yet return to performing status.
NO PROBLEM WITH ENERGY ?
The irony is that Garrison Capital has quite an active interest in the energy field, which has been a disaster for many other like-minded BDCs in recent quarters, but none are showing up as materially written down in the quarter. The investment advisor has a dedicated Energy team and has helped GARS get 3 major oil & gas loans on its books with a total cost of $24.9mn, but these are marked almost at full value (96.4% to be exact). On the latest Conference Call, management was congratulating themselves that the oil & gas loans were booked after the big drop in the oil price and at least two of the borrowers were "hedged".
SMOKE AND FIRE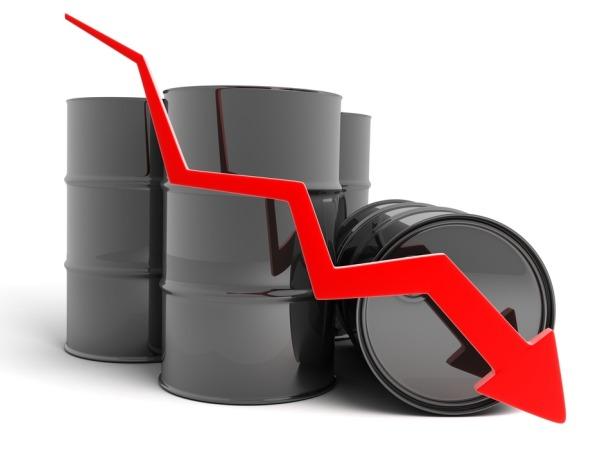 We are always surprised when lenders mark oil and gas companies at full freight, given the once-in-a-generation conditions which are underway in the sector. We did some additional digging into Garrison's 3 energy loans just in case any deserved to be on our Watch List. As you might expect, the public information is patchy, but we do have some information to report that some of you may not be aware of:
We could not dig up anything negative about Badlands Production Company, to which GARS has a $10.3mn Term Loan due 2018. Badlands, also known as Gasco, is a Colorado E&P player. The loan is one of GARS Top Ten. Given the size of the facility, we placed the loan on our Watch List anyway, out of an abundance of caution.
GOLDMAN IS A LENDER TOO
We are worried about Iracore International Holdings because we read that Moody's downgraded the company to Caa2 last year. (That's pretty low by rating agency standards and headed in the wrong direction). GARS has the 2020 Term Loan marked at 95% of par, with an FMV of $8.4mn. However, Goldman Sachs BDC is invested in a 2018 debt facility to Iracore too, and has marked their exposure down to 65% of par. We've added Iracore to our Watch List till we're clear on who is being conservative and who not.
BROKEN NEWS
Finally Rooster Energy appears to be in Big Trouble. The borrower is another E+P company, and GARS has a $5.9mn Term Loan due 2018 out there, valued at $5.6mn. The Texas based borrower announced on March 14, 2016 (so we're not exactly in real time here but we're getting there) that it had entered into an amendment with its bank group (which presumably includes Garrison Capital) due to :
"a decision by management to proactively address the impact of the severe drop in commodity prices in 2015 and the resultant negative effect on the ability of the Company to comply with the asset coverage ratio covenant in our loan agreement"
We'll let readers make their own minds up from a reading of the entire press release, but our view is that Rooster remains in grave difficulty and may default again as early as June. Next time, the lenders might not waive covenants, but cut the cord. Amusingly, Rooster was induced or offered to cancel its hedging arrangements as part of this amendment, which generated $4mn in loan pay-off monies. Good in the short term (albeit tiny on a $60mn Term Loan), but a bigger risk down the road. Naturally, we added Rooster Energy to our Watch List too.
PROPORTION
Taken as a group, these 3 oil and gas loans amount to $24mn at FMV at 12-31-2015, more than 10% of the Company's equity.
The total 10 company Watch List (including the 3 energy credits) is valued at $52.7mn, or 22.8% of the Company's equity. Garrison has 67 companies on its books.
Before anybody accuses us of being overly-conservative (virtually impossible for a Watch List), we would point out that the Company's own internal credit valuation list tots up assets with a value of $229mn with "expected loss of capital", albeit mostly in the Category 3 rather than the more dire Category 4 where loss of principal is pretty much taken for granted. So GARS own Watch List is still 4x larger than the BDC Credit Reporter's, even after we shoehorn into our list the 3 energy loans carried at full-ish value AND is equal to 99% of the Company's equity of $231mn. See pages 7 and 8 of the 10-K.
CONCLUSION
On the latest Conference Call, management fessed up to mis-steps in its recent investments but was optimistic that the worse was behind them. Much time was spent, both in the prepared remarks and in the back and forth with the analysts, projecting that current earnings and the distribution could be maintained from a slight boost in SBIC funded loans, to offset the loss of income from the several non accruing loans. We do not want to rain on anybody's parade but the news from Rooster, the weakness at Iracore and the uncertainty at Badlands/Gasco suggests there MAY be further trouble ahead, and the dividend might suffer. Even the Company's own internal rating system is flashing a warning light.
Of course, the Company's stock price already reflects deep pessimism about credit quality. Since July of 2015 the stock price has dropped from $15.37 to $10.65 today. (The low was $9.95 just a few days ago, a 35% drop in under a year !). Mr Market today seems to be anticipating $55mn in further losses off the year end number. Is that optimistic or pessimistic ? Thankfully, the BDC Credit Reporter does not (and cannot) answer such questions. We just supply the facts, ma'am.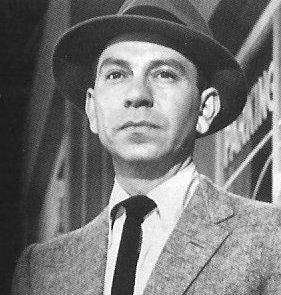 DISCLOSURES
We have no position in GARS.
Disclosure: I/we have no positions in any stocks mentioned, and no plans to initiate any positions within the next 72 hours.
I wrote this article myself, and it expresses my own opinions. I am not receiving compensation for it. I have no business relationship with any company whose stock is mentioned in this article.