A danger weighing on the broader market earlier in the year appears to have arisen once again. European bank stocks were under heavy fire at the start of 2016 due to new bank bail-in rules, perceived commodities-related exposure and a chronically weak profitability outlook. But once global markets bottomed in mid-February, these European banks found their footing and began moving modestly higher. But over the past two to three weeks, they have disconnected with the major averages and rolled back over. Many are now pushing back toward fresh new lows as they struggle under the weight of negative interest rates and the need for further restructuring and cost cutting. This latest does not bode well for a broader stock market seeking to hold on to its recently strong bounce.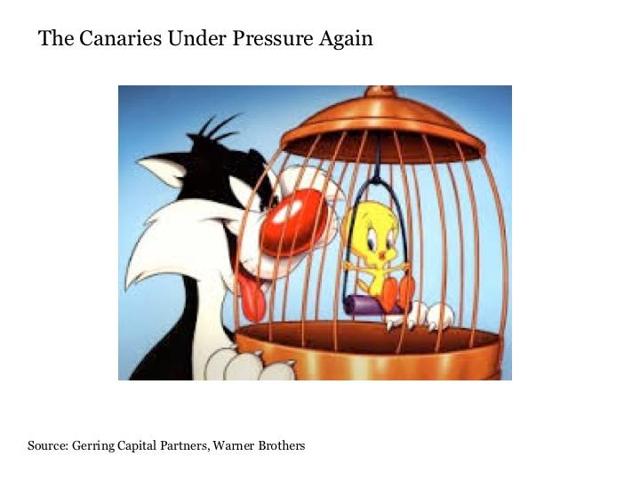 To begin, maintaining a close watch on the health and performance of important global financial institutions is always a worthwhile exercise as the experience from 2007 to 2009 taught us all well. This is due to the fact that the global financial system is highly interconnected, so increasing stress that accumulates in the European banking system can quickly spread like contagion across the globe. And given that the survival of financial institutions is highly dependent on the principles of trust and confidence, if investors begin to believe that a particular financial institution is under stress, the subsequent strain on the capital structure can quickly become severe.
As a result, it is worthwhile to revisit our "canary" list of European banking institutions to assess the magnitude of the recent weakness. Each of these institutions is based in Europe and has shares that trade on the major U.S. exchanges, and are listed below.
As mentioned in my previous article on the topic, inclusion in this list does not mean the institution is actually facing any immediate financial stress at this time. But monitoring this list will help to not only determine exactly which institution may be coming under strain at any given point in time, but will also provide an indicator about the potential for any such pressures to spread further into the broader global capital markets, including the U.S. stock market (NYSEARCA:SPY).
The following are the latest price charts for each of the eight institutions listed above. What is notable is the following. The recent rally off of mid-February lows has peaked, and the stock prices have rolled over in every instance. Every company, with the exception of Lloyds Banking Group, either failed to rally past the 50-day moving average technical resistance level or has surrendered after a short-lived breakout. And some, most notably the U.K.-based banks, are threatening to push to new lows as early as this week.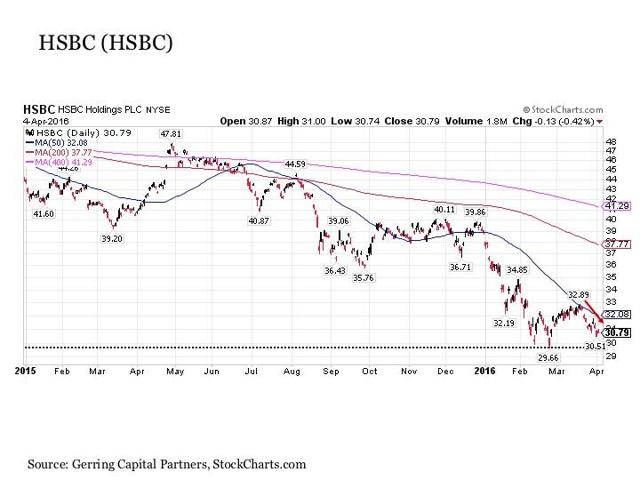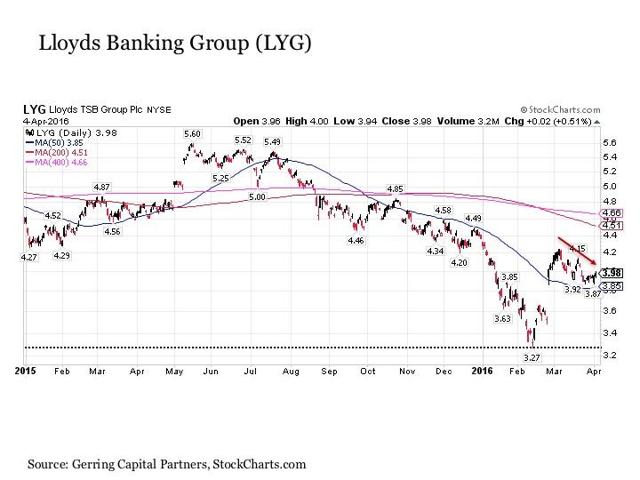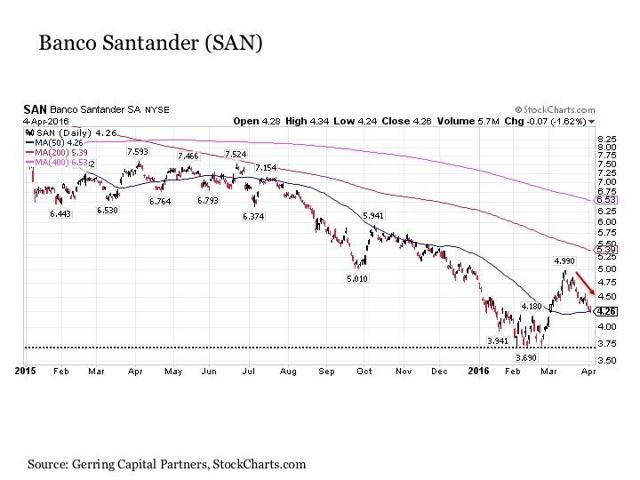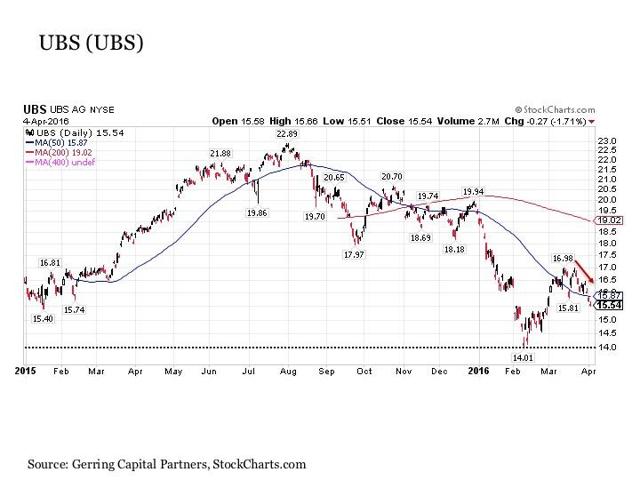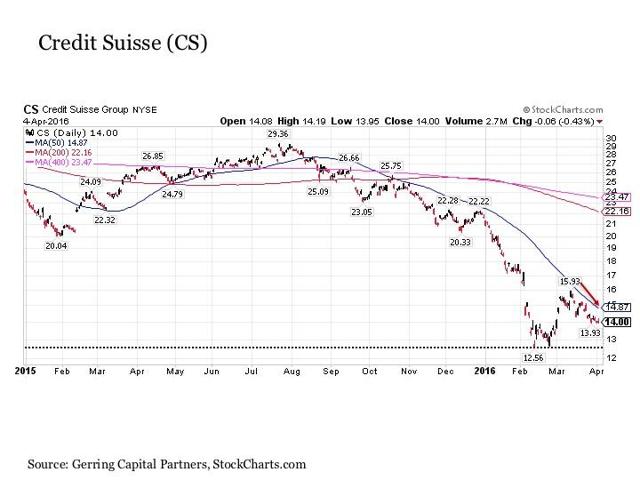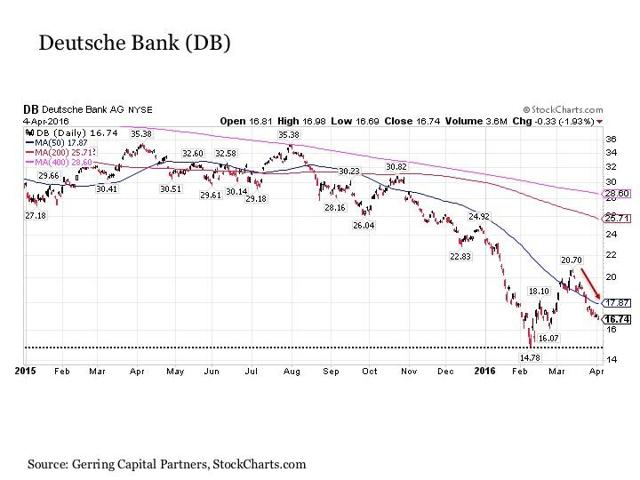 Looking Ahead
After a period of brief and relatively modest relief, the European banks have definitively rolled over and are pushing back to the downside. While this development is not necessarily any cause for immediate concern as of yet, monitoring these canaries is a situation that warrants increasingly close attention. For if the stock prices of these institutions begin to make a fresh and definitive break lower, it may signal that the time has arrived to make more meaningful portfolio adjustments to protect against a more substantial downside move in stocks. Stay tuned.
Disclosure: This article is for information purposes only. There are risks involved with investing including loss of principal. Gerring Capital Partners makes no explicit or implicit guarantee with respect to performance or the outcome of any investment or projections made. There is no guarantee that the goals of the strategies discussed by Gerring Capital Partners will be met.
Disclosure: I/we have no positions in any stocks mentioned, and no plans to initiate any positions within the next 72 hours.
I wrote this article myself, and it expresses my own opinions. I am not receiving compensation for it (other than from Seeking Alpha). I have no business relationship with any company whose stock is mentioned in this article.