Since the beginning of the year, the tanker industry with Ardmore Shipping (NYSE:ASC), DHT Holdings (NYSE:DHT), EuroNav (NYSE:EURN), Frontline Ltd (NYSE:FRO), Navios Maritime Acquisition (NYSE:NNA), Nordic American Tankers (NYSE:NAT), Teekay Tankers (NYSE:TNK), and Taskos Energy Navigation (NYSE:TNP) have seen a glut with stocks falling anywhere between 8% and close to 50%.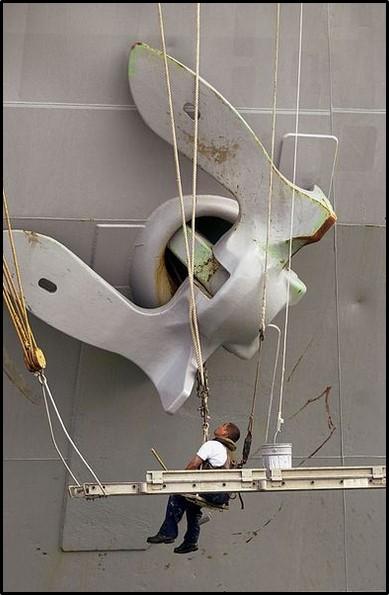 Source: Stock photo.
NAT has been the best performer, down just 7%, while TNK, NNA, and FRO are all down over 40%. In the middle are TNP, EURN, DHT, and ASC down between 20-35%.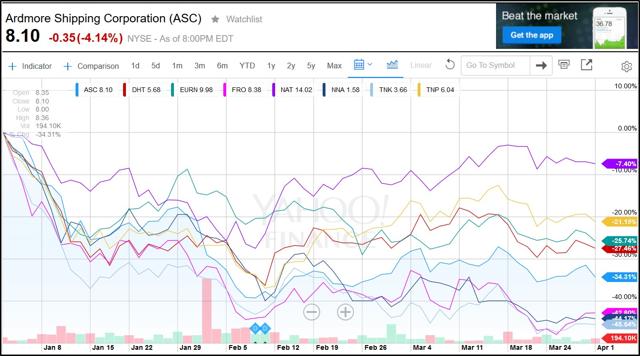 At the same time:
VLCC rates have fallen an average of 40%
Suezmax rates have fallen about 50%
Aframax rates have fallen about 30%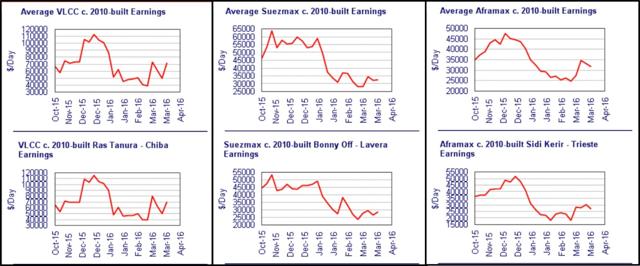 (Source: clarksons.net)
An article from early March included the following at the end of the article:
'After a breathtaking spurt in activity, charterers hit the break and also started to split VLCC cargoes in two and chartered suezmaxes instead,' he said. 'This was enough for owners to accept lower rates.'

He notes seasonality is on the owners' side with refiners likely to process significantly more crude in the coming months as the spring maintenance period has already peaked.
The seasonality of refiners is pretty cyclic for the industry.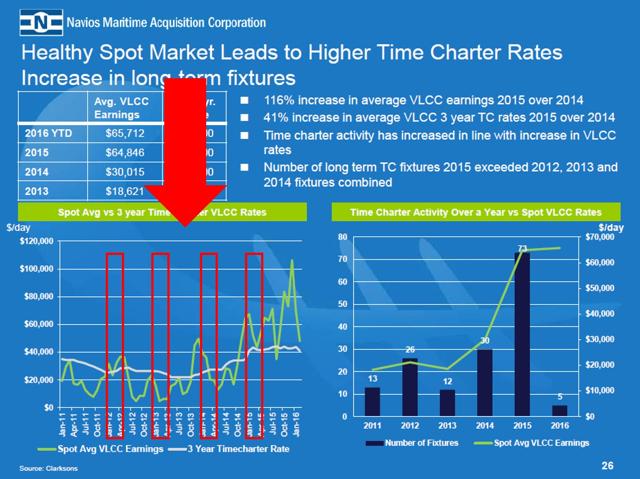 Source: Navios Maritime Acquisition presentation.
While the market tended to bottomed out around April, over the past three years it has quickly rebounded in the second half of the year before pulling back in January.
The beginning of a rebound seems to have been confirmed by another recent article:
Giannakoulis says total Middle East fixtures reached the highest level since October 2015, climbing to 12.4 million barrels per day last week.

Spot chartering activity in March out of the Middle East averaged 10.5 million barrels per day, up 45% from February with eastbound flows up 67%, he says. This was coupled with significant port delays in China, Singapore and Thailand.

Doug Mavrinac of Jefferies says the rise in the VLCC market shows underlying demand remains strong with Iranian exports up by 250,000 barrels per day in March.

'With this dynamic expected to remain in place for the foreseeable future, we continue to believe that crude oil tanker earnings and asset values should remain firm through 2016,' he said in a report.
Numerous analysts have pointed out how the oil tankers are severely undervalued, and may see a run in the near future similar. Last year the industry saw a general run up from April to July before the market gave some back.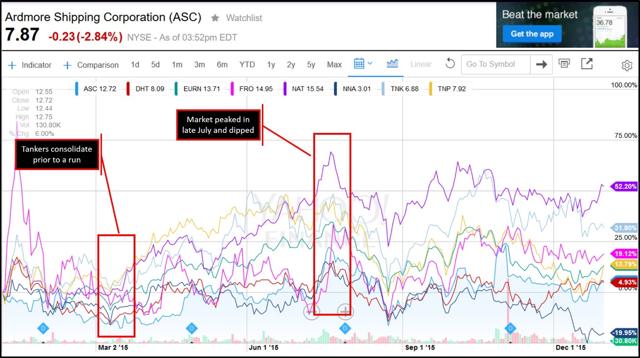 Conclusion
With the oil tanker industry down since the beginning of the year, investors would be wise to consider these companies. A quick look at the past few years points towards a cyclic pattern which will likely translate into the stock from April to July.
Disclosure: I am/we are long FRO.
I wrote this article myself, and it expresses my own opinions. I am not receiving compensation for it (other than from Seeking Alpha). I have no business relationship with any company whose stock is mentioned in this article.