When asked about Apple (NASDAQ:AAPL), TV analyst Jim Cramer famously said it's not a stock you trade, but one you own. You set aside a portion of your portfolio for it, and you leave it alone.
This got Cramer laughed at, as the stock plunged from $130 last summer to under $95 in February, mimicking a 2012 fall from a pre-split $98 to as low as $56 in mid-2013. But who's laughing now, at $111?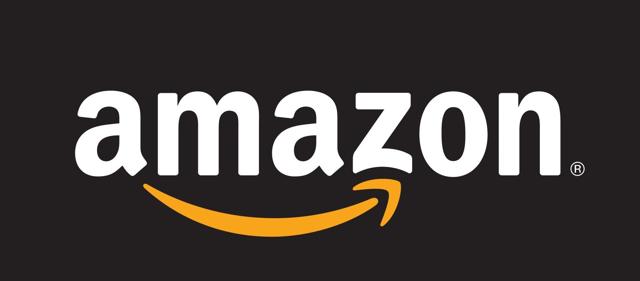 Amazon (NASDAQ:AMZN) may be on the first leg of such a journey. It fell hard at the start of the year, from near $700 to below $500. But if you caught that dip, or caught it almost anywhere in the last 10 years, you're looking better with the stock nearing $600 again.
Analyst views differ on Amazon. Popular SunTrust Robinson analyst Robert Peck downgraded it last month. Technicians still don't like the chart. Goldman Sachs, however, recently upgraded it, noting that on a "forward EBITDA" basis, Earnings Before Interest, Taxes, Depreciation and Amortization (a favorite metric of buyout artists), it's still at 17.5, while it averages 24.
I have a different metric for my "buy-and-hold" strategy. Is Amazon still trying stuff? Is the company still investing to build enormous huge markets - markets are big as those it already has?
The answer to that is "Yes."
India. Video. Fashion. Same-day shipping. Payments. Voice-assisted gadgets. Are they all going to work out? No. Does Amazon have big competition in all those areas, like Netflix (NASDAQ:NFLX), PayPal (NASDAQ:PYPL), and Microsoft (NASDAQ:MSFT), to name three? Yes. But can Amazon, with initiatives like this, keep up its 20% annual growth rate even as it passes the $100 billion in sales threshold, or even accelerate it?
Yes.
To all those claiming "Amazon doesn't want to make money," the company just doesn't share your view of what making money means. Succeeding in something, to Amazon, is an opportunity to try to succeed at something else. Succeeding at half a dozen things is an opportunity to try 12 more things.
Can things get left behind in that process? Yes. Frankly, the new Kindles are a yawn. Frankly, the posse is out for Amazon Web Services. I suspect last year's bigger bottom lines may be followed, this year, by some leaner ones.
But as long as the growth continues, as long as new markets keep opening up that the company can serve with a hope of profit, as long as Amazon keeps being Amazon, and as long as Jeff Bezos remains interested in growth first, investors (as opposed to traders) should just ignore the headlines and hang on to their shares.
It's when Amazon starts talking of booking huge profits, or splitting the stock to attract investment or (gasp) paying dividends that it will fall to Earth. It's when Bezos stops trying to get to space and starts looking at Mexican condos that I'll think about getting out.
I see no threat of any of that on the horizon.
Disclosure: I am/we are long AMZN, MSFT, AAPL.
I wrote this article myself, and it expresses my own opinions. I am not receiving compensation for it (other than from Seeking Alpha). I have no business relationship with any company whose stock is mentioned in this article.