After the bell on Monday, Tesla Motors (NASDAQ:TSLA) announced it had fallen well short of its Q1 delivery guidance due to a parts shortage involved with the Model X. While the company stated that production has since surged and it remains on track to meet full-year deliveries, the bad short-term news dinged the stock in the after hours. In my opinion, the miss is just part of a larger problem that exists at Tesla, one that continues to grow.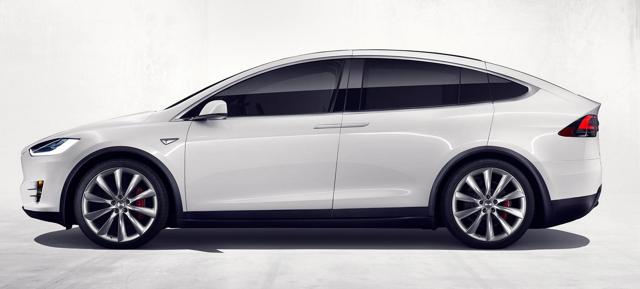 Source: Tesla
Tesla announced it had delivered 14,820 vehicles in Q1, against its guidance for 16,000. This was a sizable miss and, given the price tag of the Model X, will probably end up in a quarterly revenue shortfall of more than $100 million. That seems like a material amount to me, so you might wonder why the company did not disclose this information earlier in the quarter. Additionally, the company revealed the following information in the above press release:
The Q1 delivery count was impacted by severe Model X supplier parts shortages in January and February that lasted much longer than initially expected. Once these issues were resolved, production and delivery rates improved dramatically. By the last full week of March, the build rate rose to 750 Model X vehicles per week, however many of these vehicles were built too late to be delivered to their owners before end of quarter.
So at the least, Tesla's management should have known at least a couple of weeks before the quarter's end that it was going to badly miss its quarterly guidance. A unit sales miss of more than 7.3%, and a revenue percentage probably closer to 10% given the higher priced Model X, should be considered material information.
One might wonder why this news was not disclosed to investors. Well, it may be due to the fact that the company's Chief Information Officer left the company back in January, news that apparently just broke Monday evening. While the executive left to form his own startup, he gave plenty of praise for Tesla CEO Elon Musk. Perhaps if his new venture doesn't work out, he wanted to keep an option open for returning to Tesla. In the end, this continues the mass exodus of Tesla executives. Tesla might have more problems finding new leaders than it does finding parts for the Model X.
Regardless of whether you are a Tesla bull or bear, you really have to wonder about the company's credibility. I questioned this item last year, and since then there have been more misstatements and promises that turned out to be false, like Q4 positive cash flow and a surge in non-GAAP profitability. Elon Musk had plenty of time to give us Model 3 reservations every couple of hours, but when it came to revealing a huge quarterly delivery/revenue shortfall, where was the information? If you want investors to trust you, information has to flow when both good and bad.
With Tesla failing to disclose this Q1 shortfall, investors must wonder if they can believe the rest of the company's statements about the full year. While the company stated that Model S orders were up 45% over last year, no context was given, and the Model S only saw a delivery increase about half of that percentage in Q1. What's to say that consumers won't hold back on purchasing the more expensive Tesla models as they wait for the Model 3? The company couldn't even deliver 15,000 units in Q1, and it is supposed to get 80,000 to 90,000 for the year. In the end, I'm more worried about the company's credibility problem, something that Tesla should work to improve if it wants to be a top tier automotive company.
Disclosure: I/we have no positions in any stocks mentioned, and no plans to initiate any positions within the next 72 hours.
I wrote this article myself, and it expresses my own opinions. I am not receiving compensation for it (other than from Seeking Alpha). I have no business relationship with any company whose stock is mentioned in this article.
Additional disclosure: Investors are always reminded that before making any investment, you should do your own proper due diligence on any name directly or indirectly mentioned in this article. Investors should also consider seeking advice from a broker or financial adviser before making any investment decisions. Any material in this article should be considered general information, and not relied on as a formal investment recommendation.