The stock of Gilead Sciences (NASDAQ:GILD) has been on the move somewhat over the past week as the overall biotech sector has rebounded some seven percent over the past three trading sessions. The industry appears to be trying to emerge from the deepest and longest bear markets since the financial crisis. The sector is up more than 10% from its recent lows but still down over 30% from its previous peak levels in late July.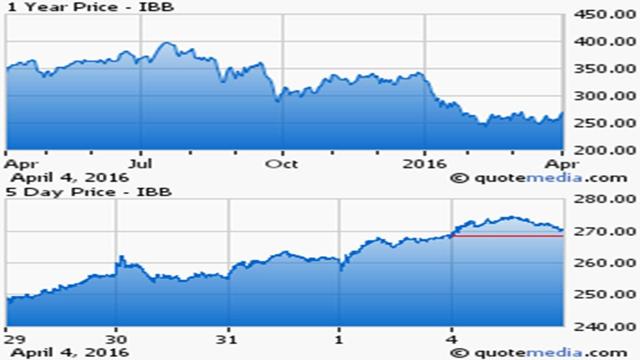 This particular biotech juggernaut sells at an almost comical 7.5 times earnings despite a ~600% rise in earnings per share since FY2013 thanks to the blockbuster success of its hepatitis C ('HCV') duo of Sovaldi & Harvoni which racked up more than $19 billion in global sales in FY2015 after just being launched in the first half of 2014. That is the fastest growth trajectory of any drug in recorded history.
Investors are fretting that the company will not be able to expand outside its core franchises in HIV & HCV where it dominates the market. This is understandable given hepatitis C sales are likely to be flat or slightly down this year and HIV revenues should only grow in the high-single digits this year. These two core focus areas accounted for some $30 billion of the company's just over $32 billion in revenues in FY2015.
Investors' concerns are also understandable given that Gilead has not had much success developing its own pipeline outside the HIV arena. This was on display again recently when its blood cancer drug Zydelig was pulled from trials for other indications. The company basically bought its huge hepatitis C franchise by purchasing Pharmasset for $11 billion in 2011 in one of the most accretive acquisitions ever in biotech.
The company's acquisition strategy therefore has been a core focus area for analysts and shareholders for many quarters. The company's management has made comments it was primarily looking at purchases in the $1 billion to $5 billion in areas it wants to expand into such as oncology and inflammatory diseases. However, the company has yet to act on that guidance.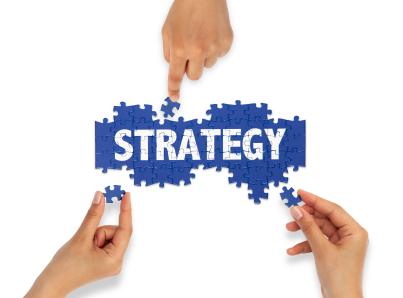 What Gilead does seem to be doing as evidenced by two smaller transactions over the past four months is to be playing 'small ball', which has its own advantages. Yesterday, the company announced it was acquiring the privately owned and NASH focused firm Nimbus Apollo for $400 million.
The company can earn another $800 million in incentives should its pipeline develop successfully. The company's main asset is a promising compound aimed at NASH, a liver disease with a huge market for any successful treatment and an area many other firms are targeting. Phase I trial results will be presented at a conference next month and given Gilead's deal, I would expect they will be very encouraging.
Gilead used this same basic approach in the collaboration deal it inked with Galapagos (NASDAQ:GLPG) late in 2015. Galapagos received an upfront payment of $725 million which was comprised of a $300 million license fee paid in cash and a $425 million equity investment at $58 per share which equates to a ~15% stake in Galapagos by Gilead. The company is also eligible to earn up to $1.35 billion in milestones, tiered royalties starting at 20% and a 50/50 split of the profits in co-promotion territories mainly in Europe. Galapagos is focused on developing compounds for inflammatory diseases and its main compound will enter Phase III trials for rheumatoid arthritis and Crohn's disease this year.
I personally think this is a smart strategy and one that Gilead can easily expand on given it should throw off some $15 billion in free cash flow this year. This approach has several benefits and is very similar to the one Celgene (NASDAQ:CELG) has used to build one of the deepest pipelines in the industry as it has collaboration deals with more than 20 firms in a half dozen core focus areas.
By using this type of back end and incentive-laden deals, Gilead incents management at these companies to be intensely focused on achieving success in developing their pipelines. Gilead also avoids overpaying for purchases and can rapidly expand its "shots on goal" on the cheap. It also is taking advantage of the lower values available on these deals that the huge bear market in the biotech sector has wrought.
Although these smaller deals lack the buzz of a major acquisition, they do seem to be a smart and disciplined approach to greatly expanding Gilead's reach outside the HIV & HCV markets, which it will continue to dominate for the foreseeable future. Combined with the stock's cheap valuations, two percent dividend yield and massive buyback program where the company is currently retiring over one percent of its outstanding float on average on a monthly basis, it is just one more reason for the long-term investor to own these cheap shares.
A five-star ranked analyst (TipRanks) at UBS called the Nimbus Apollo acquisition the latest "modest positive" for Gilead as he reiterated his Buy rating and $130 price target yesterday on this undervalued biotech stock. I would look for other analysts to climb on board as Gilead continues to roll out its strategy of 'small ball'.
Disclosure: I am/we are long CELG, GILD.
I wrote this article myself, and it expresses my own opinions. I am not receiving compensation for it (other than from Seeking Alpha). I have no business relationship with any company whose stock is mentioned in this article.