News broke here on Friday, April 1, that Saudi Arabia is planning a $2 trillion megafund to help transition away from oil, partially funded by an IPO of Saudi Aramco in 2017 or 2018. This was disclosed in a five-hour interview with Bloomberg News. As part of that interview with Saudi Arabia's Deputy Crown Prince Mohammed Bin Salman, it was disclosed that Saudi Arabia might only support the upcoming oil production freeze if Iran also freezes production (an unlikely scenario).
The lack of participation in a production freeze by Saudi Arabia is potentially terrible news for companies in the upstream oil MLP space, such as Legacy Reserves (NASDAQ:LGCY), Linn Energy (LINE)(LNCO), Breitburn Energy Partners (BBEP), Vanguard Natural Resources LLC (NYSE:VNR), Memorial Production Partners LP (NASDAQ:MEMP) and Mid-Con Energy Partners LP (NASDAQ:MCEP), as well as investors in the United States Oil fund (NYSEARCA:USO) and iPath S&P Crude Oil Total Return Index ETN (NYSEARCA:OIL). The production freeze deal is seen as only working if all participants join in. Without Saudi Arabia, the deal will fall apart and likely impact oil prices even more than it already has.
It got me wondering about the ability of Saudi Arabia to maintain its influence on the oil markets. Does it really have the time it says it does? Would you invest in Saudi Arabia if it were structured like an MLP? I thought I'd take this test to the extreme by comparing it to an upstream MLP like Linn Energy, regarded currently as a terrible investment by me and many others. This comparison might sound extreme, but they do have one key thing in common: They both need significantly higher oil prices to meet their financial commitments.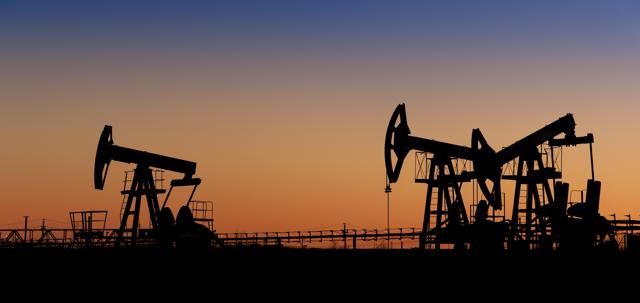 Source: Dollarphotoclub.com.
A Look at Linn Energy
First, let's look at Linn Energy. Once the darling of television pundits and Wall Street alike, it has recently run afoul of the current commodity environment -- specifically, oil and natural gas prices. If you haven't been following Linn Energy, you can start by reading this press release as well as many great articles here on Seeking Alpha. The linked press release from Feb. 4, 2016, includes the dreaded words "explore strategic alternatives." These words usually mean something quite bad is going to happen to the value of your common equity investment.
While Linn Energy's production is dominated by natural gas, like its peers, the bulk of its revenue comes from oil. It's therefore very dependent on the price of oil. Linn Energy needs very high oil and natural gas prices to cover its operating expenses, upward of $75/barrel for oil and $3/Mcf for natural gas is required for Linn to break even. However, Linn Energy has a nice little cushion in the form of hedges. Another Seeking Alpha contributor, Daniel Jones, valued the hedge book at about $1.595 billion in this article. If you look at the hedges for their cash value, they have a lot of time to ride out the market. Jones has shown in his other articles that LINE can definitely make it through all of 2016 with positive cash flow.
So, why are they in so much trouble now when they are cash flow positive?
There is one main reason, in my opinion: They are running a significant operational loss. This is exacerbated by the fact that their revenue generating assets also have a lower value when they unable to be monetized (either operationally or through an asset sale) at current market prices. The high costs are partly due to the interest expense on the approximate $9 billion of debt. They also have very high general and administrative costs.
What About the Hedges?
It is my opinion that the banks are not calculating the hedges the same way that some investors do. From an investor point of view, Linn's hedges mean that they get a very high price for their oil even though the spot price is very low. This is extremely comforting as an investor, and given that many people believe oil will recover in a couple of years, you could be forgiven for wondering why LINE stock is not priced much higher. Lease operating expenses and other drilling-related costs are down. Revenue has been impacted by the current low commodity price environment, but when you factor in the regular income from monetizing hedges, it's held up quite well. The company is generating significant free cash, especially now that it's cut the distribution to zero.
But there is a problem. While the regular monetization of the hedges adds to quarterly revenue, they do not actually increase the amount of revenue coming from operations -- they are more like a very liquid investment that goes up when oil goes down. The fact that they are partially liquidated on a quarterly basis and added to overall income could give some investors the impression that it's actually sustainable, recurring revenue.
The banks, bondholders and most of the departed equity investors understand that it's essentially the sale of a finite resource. It's analogous to LINE having $100 billion in the bank -- if their operation is losing significantly more than it's making, they will not survive in the long term. However, the more money there is in the bank, the longer the the company can survive without restructuring.
Saudi Arabia
Now let's take a look at Saudi Arabia. For the purposes of this article, let's imagine it is an MLP, generating revenue from oil and providing distributions to its owners, the citizens of the kingdom. Saudi Arabia has a respectable $584 billion sovereign wealth fund, but also has very high costs of operating in the nation, estimated at $106 per barrel. The actual costs of oil production in Saudi Arabia by Saudi Aramco (the state-owned oil monopoly) are much lower. If you take into account that the petroleum sector accounts for 92.5% of Saudi Arabian revenues, you can see that the current price of oil at around $35/barrel does not come close to meeting the $106/barrel required to balance the budget of the country.
Consequently, Saudi Arabia is liquidating their savings at a very high rate, has recently sold $27 billion in bonds and is planning an IPO of Saudi Aramco to raise cash. Bonds and asset sales, however, are not operationally accretive. As is the case with LINE, the credit rating of Saudi Arabia is starting to suffer. That reduces its options for raising capital and increases the cost of that capital.
So, how is Saudi Arabia in any better shape financially than LINE? Operationally they are worse, losing money at a massive scale. LINE has a shortfall of about $40/barrel of oil from operations, whereas Saudi Arabia has a shortfall of close to $60. Like LINE, it can cut costs through the lowering of subsidies and benefits to their citizens, but it likely can't get them low enough to survive even $75 oil. Unlike LINE, Saudi Arabia has very low levels of debt. But does it really matter? Without higher oil prices, Saudi Arabia might face the same fate as LINE -- it will just take longer for it to run out of money than Linn Energy.
If you look at recent activity in the price of oil, it's my opinion that Saudi Arabia is getting credit for being in a much stronger financial position than it actually is. The price of oil has dropped over $2 since the news broke about it potentially opting out of the freeze deal. Unlike LINE, Saudi Arabia cannot simply restructure, reduce interest expenses and move on. Saudi Arabia also isn't an LLC. In fact, there is massive liability if the country goes broke in the form of civil unrest and potential loss of control of the Kingdom. Unlike the CEO of LINE, the crown prince of Saudi Arabia won't get new stock options and a retention bonus.
However, like LINE, no one is going to wait until Saudi Arabia is completely out of money before sounding the alarm and running for the exits. The key takeaway here is that Saudi Arabia acts as if it's in a position of great strength, but actually is in some serious trouble if oil prices don't seriously recover -- or if it is not able to quickly diversify its economy.
Other Upstream Investment Options
What about other well-known upstream MLPs? Unfortunately, the same issues that exist with LINE also exist with BBEP. BBEP is much smaller, but is also burdened with high operational costs. I have opined that BBEP likely has less than three months before it gets forced into a restructuring. MEMP can last a lot longer due to its strong hedgebook, but it will need prices closer to $75 to just break even operationally. Even with $75 oil, it doesn't allow for MEMP to reinstate its distribution.
If neither Saudi Arabia, LINE, nor BBEP make good investments, what about some upstream MLPs that can make money if prices stay the same or go a little higher? Two underfollowed MLPs are MCEP and LGCY. Recently, there has been a lot more coverage on Seeking Alpha of these names and I highly recommend reading each and every article. MCEP can break even with oil in the low $30s and LGCY can break even in the low $40s. I believe both will do very well with $60 oil. There are risks in each of these names, but I feel as if those risks are manageable as long as oil can stay above $40 this year and above $50 in 2017. As shown in my disclosure, I believe the best way to play LGCY is via the preferred issue (LGCYO, LGCYP).
Conclusion
The bottom line is that for all its bravado, Saudi Arabia is in serious financial trouble. While comparing it to Linn energy seems extreme, I hope to have demonstrated that a strong hedgebook is not a substitute for a sustainably profitable operation. It's for the same reasons that a massive sovereign wealth fund won't save Saudi Arabia for very long. Neither Saudi Arabia nor LINE are ready for investment until they have sustainable plans to make more money from their operations than they have expenses. A sustained Saudi Arabian deficit will have greater ramifications for its real power in the oil markets over time, but that could be the topic of many articles on its own.
If you feel it's likely that a $50/barrel oil price can be sustained over the next couple of years, spend some time looking into MCEP and LGCYO. If you find yourself finishing the analysis early when you realize they don't have $90 hedges, you'll be doing yourself (and your portfolio) a huge disservice.
Disclosure: I am/we are long MCEP, LGCYO, LGCYP.
I wrote this article myself, and it expresses my own opinions. I am not receiving compensation for it (other than from Seeking Alpha). I have no business relationship with any company whose stock is mentioned in this article.
Editor's Note: This article covers one or more stocks trading at less than $1 per share and/or with less than a $100 million market cap. Please be aware of the risks associated with these stocks.