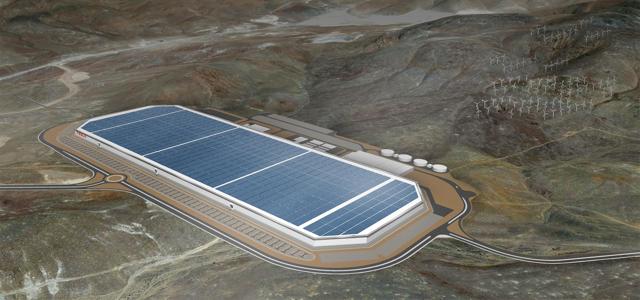 I saw Kurt Kelty, Tesla's (NASDAQ:TSLA) Director of Battery Technology, make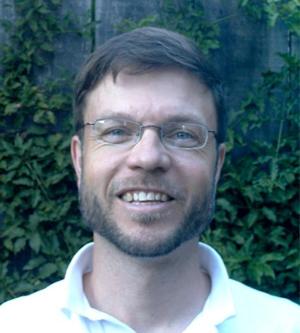 a presentation at the International Battery Seminar recently, and thought it would be good to summarize some of his key points in one place for investors to consider. Here they are, in no particular order:
Gigafactory size: Today, Tesla is consuming 7 GWh/year to make 50,000 vehicles, which is 20% of what the entire battery market was in 2013. The plan is for the Gigafactory to make 35 GWh in 2020, which will be enough for 500,000 vehicles. The Gigafactory, when complete, will be the second largest building in the world. With over 200,000 pre-orders for the Model 3 and continuing Model S and X sales increases, this does not seem outlandish.
Cost Reductions: They are on pace to reduce cell costs by 30%. This will come from optimizing cell chemistry and mechanical design and using a new form factor (more later) which is optimized for EVs. Cost reductions will also come from bringing the supply chain closer, from vertical integration and by optimizing processes. They are on target and expect to achieve a 5-8% annual reduction on an ongoing basis, which is consistent with the rest of the industry.
Energy Consumption Reductions: Tesla plans to reduce energy consumption for battery production by at least 30%, which will come from:
Improved and optimized material flow
Raw material energy consumption/kWh reductions
"Shuffling heat around": using heat from one process in another process.
New Cell Format: Kurt talked about a new, larger cell size that is optimized for EVs. Likely still a cylindrical, he implied that it would be a new design, not one used elsewhere. The newer cell design would:
Reduce the amount of dead packaging materials required per kWh.
Reduce the number of connections needed to build packs.
Simplify the battery management system.
Recycling & Second Life: His view is that there will be recycling of cells to recover the metals, but that there will be no second life of the cell. Rather, they will use the cars for the life of the cell, ignoring the artificial 80% threshold that other auto and battery manufacturers are putting on the end-of-life residual energy.
Future-Proofing the Gigafactory: When asked how Tesla would make sure that the Gigafactory remained relevant to future innovations, Kurt joked that he would love to see the battery industry move faster, but it just does not. They are banking on lithium ion batteries, which have shown a 5-8% improvement in performance annually while also delivering a 5-8% annual cost reduction, and he expects this to continue. There are no breakthroughs required to get huge numbers of EVs on the roads in the next several years. There is no need to consider solid electrolytes, lithium sulfur, lithium air, etc., in order for Tesla to achieve its goals.
Safety: Tesla designs to minimize the chance of passive propagation of thermal runaway. This means that if one cell goes into thermal runaway, their design would minimize the chance that neighboring cells would also go into thermal runaway. This is likely optimized in their new format, and the larger cell size may allow a slightly larger distance between cells, which would reduce passive propagation.
Given all that I heard, Tesla's battery design is state of the art, and their practical, fact and performance driven designs are likely to yield both the lowest cost and best performing cells on the market. There may be many reasons not to invest in Tesla, but their cell technology and ability to hit the technical road map they have laid out in the Gigafactory are certainly not among them. Rather, if investing in leading edge technology is your strategy, then Tesla will fit in your portfolio.
*Image Source: Kurt Kelty, via Stanford and Gigafatory, via Tesla
Disclosure: I/we have no positions in any stocks mentioned, and no plans to initiate any positions within the next 72 hours.
I wrote this article myself, and it expresses my own opinions. I am not receiving compensation for it (other than from Seeking Alpha). I have no business relationship with any company whose stock is mentioned in this article.