When I covered The Greenbrier Companies (NYSE:GBX) I cited it as a terrible 2015 call that could turn out to be a magnificent 2016 play. Recall that the name caught my attention in July 2015 and I discussed that there is so much negativity in this company's sector that I think the stock actually was attractive as it fell under $50. Of course it fell another 50% to $25 from that level. Now the company isn't exactly a household name, but it designs, manufactures, and markets railroad freight car equipment in North America and Europe, and has done a marvelous job in an economy that continues to limp along, despite what the share price says. Look, the bottom line is that the economy is stronger than it has been and the economy relies on this sector. However, the outlook for rail and transport, along with the declining price of oil has crushed business. In fact, rail traffic is down 6% in 2016, although oil has started to claw back a bit. But where is Greenbrier in all of this?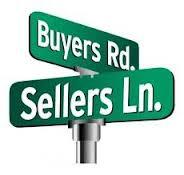 Greenbrier has gotten beaten down by a bad market the last few months in addition to being punished with oil prices and oil related stocks. I think the correlation with oil is somewhat unfair. Why? Well it is linked to oil trading wise because it manufactures all manner of rail cars, in addition to specialized cars for oil and coal transport. But it is unfair because that is not all it does. It also provides wheel services, including reconditioning of wheels and axles, new axle machining and finishing, axle downsizing, and heavy railcar repair as well as routine railcar maintenance. Further padding revenues, GBX offers operating leases and by the mile leases for a fleet of thousands of railcars. It is a niche play with little competition. But how is the performance? For this we turn into this mornings' just released earnings report.
Revenues came in down 16% quarter-over-quarter to $669.1 million, but this was up 6.2% year-over-year. Further, this was a miss on estimates by $60.8 million. Well, once again the company has come back to its ways of missing on revenues. How about earnings? Well net earnings attributable to the company were a record $44.9 million, or $1.41 per share. This is down substantially from the $69.4 million, or $$2.15 per share, it brought in the prior quarter. It also missed estimates by $0.15. Further, adjusted EBITDA for the quarter was $108.2 million down from $162 million last quarter. It represented 16% of revenue, down from 20.2% of revenue. These results reflect the tough operating environment
The backlog is a key indicator. Railcar backlog as of February 29 was 34,100 units with an estimated value of $4.0 billion yielding an average unit sale price of $116,000. This compares to 36,000 units with an estimated value of $4.16 billion (average unit sale price of $115,000) as of the end of Q1. New railcar deliveries totaled 4,500 units for the quarter, down markedly from the 6,900 units in the last quarter and the 6,200 units in quarter before. The good news is that orders for 3,000 new railcars were received during the quarter. The company continues to chip away at its marine backlog; as of February it totaled approximately $18 million, down 50% from the $36 million at the end of Q1.
When I highlighted the name I said this pick is "about the fundamentals." That said, despite the otherwise terrible operating environment, the company is doing surprisingly well. Take a look at gross margin. It had been expanding up until this quarter. The company had a goal of reaching at least 20% gross margin by mid fiscal 2016. It surpassed these expectations greatly. In Q2 gross margin was 19.9%. In Q3 it expanded margins to 20.9%. In Q4, it saw even greater improvement to 22.8%. In Q1 it widened to 23.0%. But now, given the operating climate margins retracted to 18%. This is still strong, but is below the target. Why? Well it dropped due to some issues with product line changeovers and marine production as well as lower margin percentage on the syndication of acquire railcar portfolio.
When I first discussed the company I stated that it pays a nice dividend. At the time the board had declared a quarterly dividend of $0.15. Well recall that the dividend has now been raised to a strong $0.20 per share quarterly. This means the stock yields over 2.9%. I believe once the company starts coming back and the upswing cyclically begins, future raises are very likely. In Q2, Greenbrier also repurchased 5533, 061 shares of common stock at a cost of $13.3 million during the quarter. Look the bottom line here is the company sees opportunity to buy its stock this low, and so should you. Oh, and I should point out that the company has $88 million remaining on its repurchase program allocation.
Let us not forget that this stock has been hammered by the shorts. In fact 29% of the stock float is still sold short. Anytime short interest exceeds 15-20% there is a strong change of a short covering rally. This has not occurred for the name yet, but one must realize it's indeed a real possibility. Of the 27,000,000 shares of the float, nearly 7.9 million are short. Right now we are in a waiting period. The long-term investor could be scooping up shares. I will reiterate the company stock is connected to oil, but this doesn't make much sense. I think the weakness in oil spilled over to this company which yes is impacted by the energy industry's ability to spend, but not to the degree that shares were hit for.
Looking ahead the road might be bumpy and so we may see some sideways action. The company is improving itself for the long haul, but given the climate, the reality is the company had to narrow its guidance. It sees new railcar deliveries of 20,000 to 22,000 units, with revenues over $2.8 billion and earnings of $5.70 to $6.10. Interestingly the stock has reacted positively to the overall news and this is likely because the company has a diversified backlog, with non-energy related railcars representing 83% of total backlog quelling the oil fears. The company's aftermarket businesses in railcar repair, wheels and parts provide continued revenues to help weather the storm. I want to cherry pick this name under $25 as a long-term play.
Note from the author: Christopher F. Davis has been a leading contributor with Seeking Alpha since early 2012. If you like his material and want to see more, scroll to the top of the article and hit "follow." He also writes a lot of "breaking" articles, which are time sensitive, actionable investing ideas. If you would like to be among the first to be updated, be sure to check the box for "Real-time alerts on this author" under "Follow."
Disclosure: I/we have no positions in any stocks mentioned, but may initiate a long position in GBX over the next 72 hours.
I wrote this article myself, and it expresses my own opinions. I am not receiving compensation for it (other than from Seeking Alpha). I have no business relationship with any company whose stock is mentioned in this article.