When I initiated coverage on Walgreens Boots Alliance (NASDAQ:WBA), I told you that this was the one big pharmacy play I had yet to cover. Of course, I routinely cover competitors Rite-Aid (NYSE:RAD) and CVS Health (NYSE:CVS) in great detail. But the thing about Walgreens Boots Alliance, which has now consumed Rite-Aid of course, is that this company is the first global pharmacy-led, health and wellbeing enterprise in the world.
What amazes me is all of the proverbial pies this company has its fingers in. As many of you know, Walgreens has been around for a long time. But this new company, WBA, was created through the combination of Walgreens and Alliance Boots in December 2014. It is now an extremely well diversified machine. But the stock has been kind of in neutral for a bit. This is because the market as a whole has been rather top-ish, while of course we are waiting for the dust to settle from the Rite-Aid move. That said, I think since it has been over six months since I have checked in with the name and it just reported its Q2 earnings, I should revisit the name.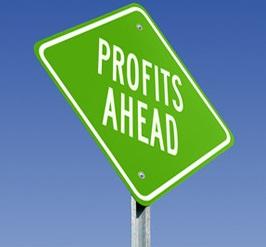 There have not been many developments since this time other than some drama with Theranos (THER) and a government inspection issue with one of its labs. Other than this, it's about the performance. Of course, in its most recent quarter, the company continued its dominance. Net earnings for the fiscal 2016 second quarter increased 14% to $1.4 billion compared with the same quarter a year ago, while GAAP net earnings per diluted share dropped 56% to $0.85 compared with the same quarter a year ago.
Factoring in some items, adjusted fiscal 2016 second quarter net earnings jumped 11% on a per share basis to $1.31. Net sales in the second quarter increased 13.6% to $30.2 billion compared with the same quarter a year ago, largely due to the complete inclusion of Alliance Boots for the present quarter. Now look, this makes comparability difficult, but the point here continues to be that the synergistic sales are expected to continue to grow for the company in 2016 and beyond. But what continues to really excite me about the company is that it is making serious strides to save money and return cash to shareholders.
You should be aware the company has initiated a $1.5 billion cost savings program through the end of fiscal 2017. How? Well it has reorganized its retail field operations and is continuing to optimize its corporate office. The company has sliced corporate jobs and has also closed hundreds of underperforming stores. It is also working on a reduction of approximately 700 non-store based international retail roles.
Finally, it has been revamping its IT structure as well. While the company is seeking to save cash, it also is giving money back to shareholders. The company announced back in Q4 a 6.7% bump to its quarterly dividend to $0.36 per share. This marks the 40th consecutive year Walgreens has raised the dividend. At the present share price of $83.63, the stock yields 1.7% annually.
While the Rite-Aid acquisition was approved by shareholders, there is no guidance on the impact of the buyout. That said, based on the company's performance this quarter and expectations for the rest of the year, the company increased its guidance for full-year fiscal 2016 low end of the adjusted net earnings by 5 cents to $4.35 to $4.55 per share on a diluted basis. Considering some analysts have price targets over $100, the direction of the company, the decent yield and the raised guidance, I think you can consider WBA as both a retail and healthcare play for your portfolio at present levels. While there is no guidance from the Rite-Aid move, it should be fully expected that it will be accretive.
Note from the author: Christopher F. Davis has been a leading contributor with Seeking Alpha since early 2012. If you like his material and want to see more, scroll to the top of the article and hit "follow." He also writes a lot of "breaking" articles, which are time sensitive, actionable investing ideas. If you would like to be among the first to be updated, be sure to check the box for "Real-time alerts on this author" under "Follow."
Disclosure: I/we have no positions in any stocks mentioned, and no plans to initiate any positions within the next 72 hours.
I wrote this article myself, and it expresses my own opinions. I am not receiving compensation for it (other than from Seeking Alpha). I have no business relationship with any company whose stock is mentioned in this article.