After the strong ISM print on Friday, we saw a non-manufacturing (NMI) beat as well. The NMI index came in at 54.5 versus expectations of 54.1.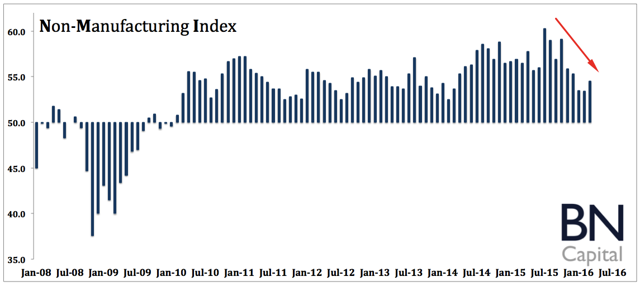 I think the coming weeks will show whether the growth slowing trend has been broken or not since a stronger NMI and ISM index will fuel rate hike 'fears' which could push the USD higher and commodities lower (chart below).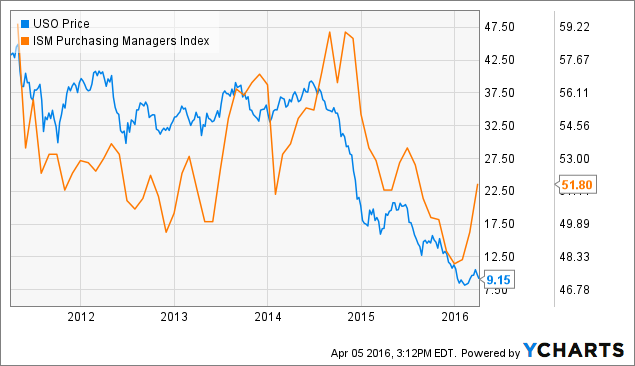 USO data by YCharts
When it comes to the industry performance, I was surprised by two industries. Mining had its first month of growth since November of 2014 while transportation & warehousing has been contracting for two out of three months this year. The complete list can be seen below.

I think the weakness of transportation & warehousing is due to slow world trade and the global slowdown while the mining strength comes from rising commodity prices. The massive short squeeze that started in February has pushed all industrial metals higher. Some miners soared triple digits. Both transportation and mining sentiment are seen below. I used the raw data and the six-month average to display strengths and weaknesses.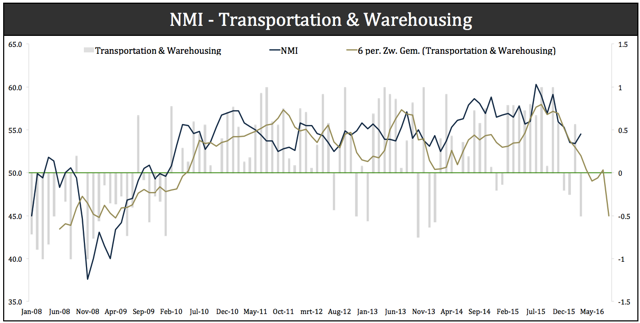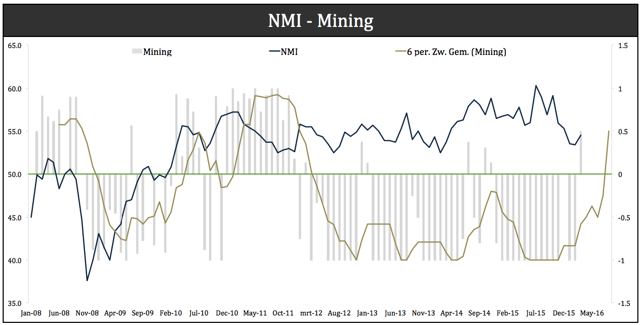 Sources: BN Capital
The table below gives a breakdown of all important NMI components.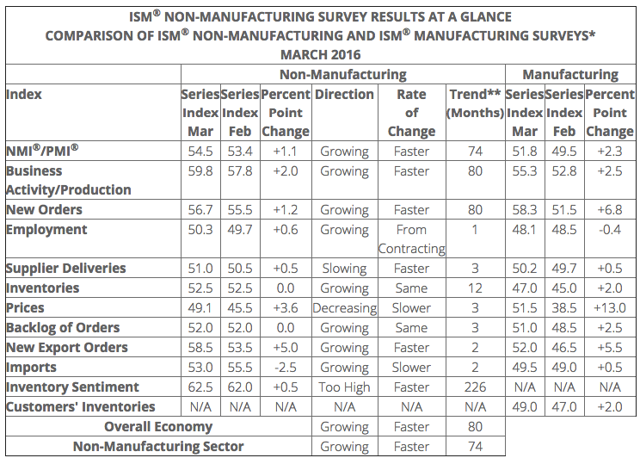 Source: Institute for Supply Management
Overall, it looks quite good except jobs. I was amazed that NFP came in so strong on Friday. Both NMI and ISM employment was rather weak.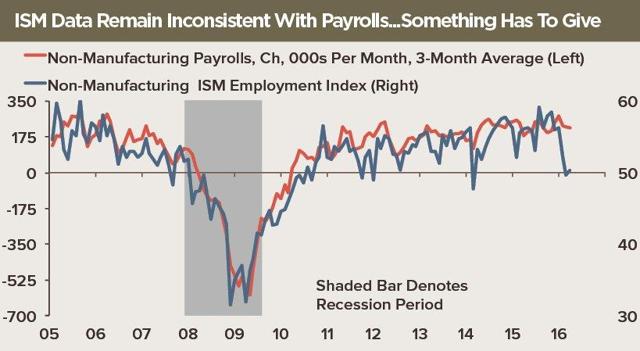 Source: Twitter (@osullivanEcon)
I will analyze a few interesting trades over the next two weeks using both NMI and ISM data.
Disclosure: I/we have no positions in any stocks mentioned, and no plans to initiate any positions within the next 72 hours. I wrote this article myself, and it expresses my own opinions. I am not receiving compensation for it (other than from Seeking Alpha). I have no business relationship with any company whose stock is mentioned in this article.