Allergan and Pfizer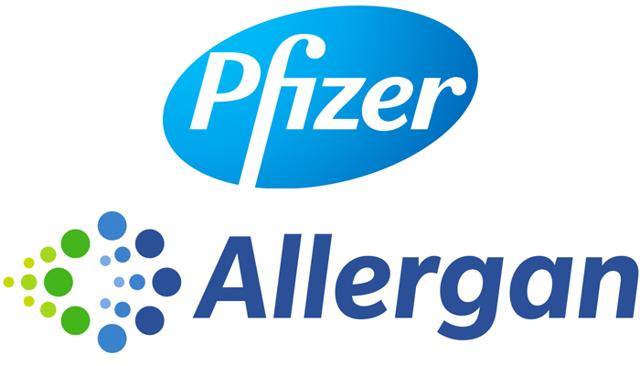 Allergan share prices are falling off more than 15% in trading, hitting a new 52-week low as the U.S. Treasury announced rules designed to stop the merger between Allergan (NYSE:AGN) and Pfizer (NYSE:PFE).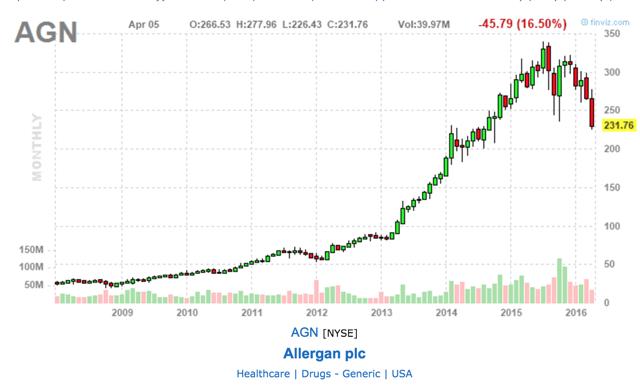 As of this writing, our consultations with tax and legal experts in the inversion deals point to us that the deal is likely dead. Pfizer will likely abandon the deal and not pursue Allergan.
The only question then to ask is, is Allergan undervalued at today's price?
One of the funds that we work with, Open Square Capital, wrote a piece on Allergan in November of 2015. Open Square believes that a standalone Allergan should be worth $370 per share in 2017 or 57% higher than current levels.
Andrew Walker from STW also wrote a piece on Allergan today highlighting the value of the company.
Energy News
Today is a quiet day for the energy complex with both WTI and Brent relatively flat, while natural gas is giving back some of its gains from yesterday due to conflicting weather forecast.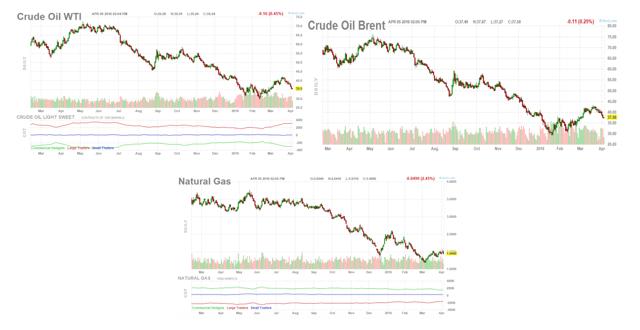 In our first issue of Daily HFI, we talked about Andurand and how his fund had correctly predicted the downturn of oil. WSJ wrote a great piece last night on the man and how his fund is thinking about the "new bull run" that Andurand is predicting.
"You have 3.5% of world oil supply that is forever below cash cost," he said. "We see production declines already coming from a lot of countries - U.S. output is falling, but also China, Azerbaijan, Kazakhstan, Mexico…." Reports the WSJ.
On the OPEC front, Russia wants to discuss with Saudi before the Doha producer meeting meant to achieve a production freeze deal. Kuwait's OPEC governor says signs point to a freeze deal.
All in all, we believe a possible correction is still likely to the $33-$34 range. This week's inventory report will likely show a build, and markets could react unfavorably pushing prices down. Fundamentals are aligned in the right direction pointing to a much more balanced market by the second of half of 2016.
Baker Hughes and Halliburton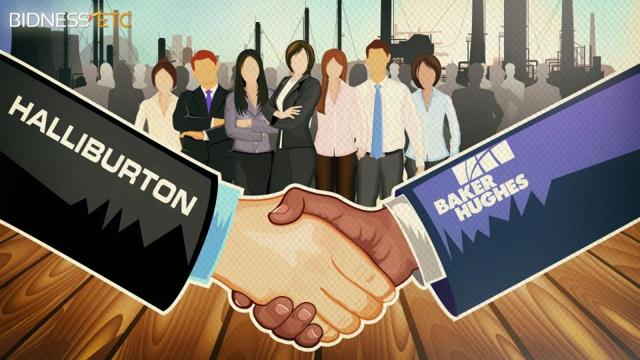 ValueAct Capital just can't catch a break. As we reported yesterday, Department of Justice is suing ValueAct for not disclosing its stake in Baker Hughes (NYSE:BHI) and Halliburton (NYSE:HAL) properly. We said that the likelihood of damaging VAC's reputation in the long run is minimal, but nonetheless a headache. Matt Levine also wrote a great piece here on the VAC vs. DOJ situation.
Now, Reuters reports that the DOJ will sue to stop the BHI-HAL merger from happening. Given that the industry BHI and HAL operates in is dominated by Schlumberger (NYSE:SLB), BHI and HAL, the competitive issues would likely trump the benefits.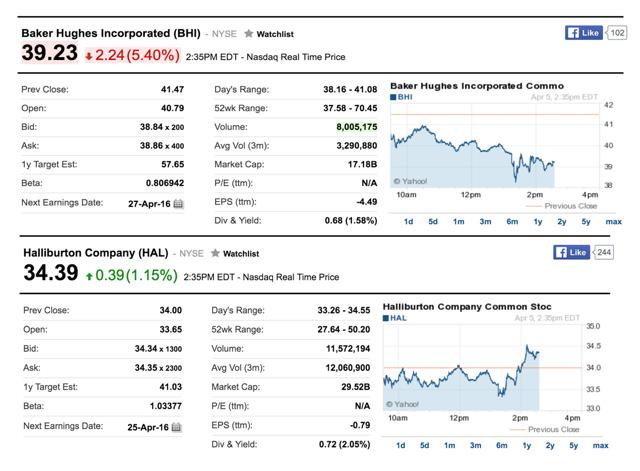 BHI shares are reacting negatively to the news while HAL shares are up. The likelihood of a deal happening has now gone closer to 0%. BHI, in the case of a breakup, would receive $3 billion, giving it a pristine balance sheet in this current downturn. VAC continues to believe that BHI is the best way to play the current downturn in oil prices and Ubben himself even believes that oil could be at $100 in the next 3 years.
Wrapping it up
The Allergan and Pfizer deal is pretty much done. The U.S. Treasury did everything it can to stop the merger from happening. Shareholders in AGN have to now focus on the intrinsic value of the company. The shares trade at a discount to intrinsic value and warrants a position.
Andurand believes the bull market in oil (NYSEARCA:USO) has just started. He believes that oil prices could hit $80 in 12 months, and his forecasts are way out of consensus. Given his track record of correctly predicting previous cycles, it could pay to pay attention to his calls.
ValueAct takes another blow as the DOJ sues to stop the HAL-BHI merger. Although VAC has already accounted for the possible breakup in its thesis, it is nonetheless impactful to its original thesis, as it believed the combined entity would thrive when oil prices recover.
HFI Premium Research
Our latest idea write-ups:
TripAdvisor (NASDAQ: TRIP)
Gear Energy (OTCPK:GENGF)
Allot Communications (NASDAQ: ALLT)
Hedge Fund Insights' premium research service is where we write up detailed articles on companies that we think are undervalued. We also share with our subscribers real-time trades and portfolio tracking. Subscribers also get to join a group of like-minded value investors that take advantage of market mispricing. If you are interested, please consider joining.
Disclosure: I am/we are long GENGF.
I wrote this article myself, and it expresses my own opinions. I am not receiving compensation for it (other than from Seeking Alpha). I have no business relationship with any company whose stock is mentioned in this article.