Facebook Remorse has become a thing on TV lately.
Traders asked about the stock say they owned Facebook (NASDAQ:FB) for a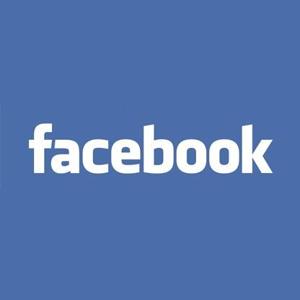 while, saw a profit, got out and now regret it. No company this decade is so well-run, or looks better poised to continue going forward.
I admit to having been an idiot. I seldom use Facebook. At 61, I'm not in the target demographic and my kids, while in their mid-20s, don't focus on it either. I generally don't like to own companies I don't use and fully understand, but in this case, it is time to make an exception.
The company's latest moves, encrypting its WhatsApp messaging platform end-to-end and the addition of a video tab highlighting its video offerings, are great examples of this.
The first puts the service ahead of even Apple (NASDAQ:AAPL) in the encryption struggle with governments around the world. Since WhatsApp is focused on mobile, it should quickly become a primary tool for spreading news inside Turkey, for getting the facts of the Panama Papers through the Great Firewall of China, and for sticking it to the Obama Administration and its national security apparatus. For the company's global audience - and WhatsApp has 1 billion users - it's a win-win-win.
But that's not the big news. The big news is CEO Mark Zuckerberg's latest obsession, live video. There are lots of players here, but only Facebook has the dedicated cloud infrastructure, and the mobile user base, needed to get there first and monetize it.
As I have written elsewhere, TV has two huge advantages over text, once the bit traffic headroom is dealt with. First, it's cheaper to put some talking heads in front of a camera than it is to actually think, write and edit something coherent. It takes less time. Second, the amount of TV ad inventory is inherently limited. Because it's linear, you can't pile a lot of ads on a video stream, as you can with text. You can demand full attention as well.
This is a company with year-over-year revenue growth of 50% and margins that actually rise with time, because costs drop to near-zero once an app is deployed into the cloud. Zuckerberg is much more tightly focused on the needs-and-desires of today's user base than anyone else in tech, he has the power to act, and he acts. Sometimes it's impulsive, and sometimes it doesn't work - Facebook has done 57 acquisitions under his leadership - but his batting average is better than any venture capitalist I know of.
The risk is that the leadership team is thin. There are just five managers listed on its website and eight directors, three of them insiders. The only "adult" in the room is director Erskine Bowles, a Clinton and Obama Administration insider who is also the lead independent director at Morgan Stanley (NYSE:MS).
This is why rumors that COO Sheryl Sandberg might leave to become CEO of Disney (NYSE:DIS), which (believe it or not) has half the market cap of Facebook today, are of concern. But Zuckerberg has built a cadre of like-minded associates like Chris Cox. Cox is 33, with similar backgrounds and tastes to the boss. While Cox is listed as "chief product officer" he has also been head of the company's human resources department and gives talks to new recruits on the company's mission, culture and philosophy. If a bus ran over Zuckerberg tomorrow (god forbid) and Sandberg ran off somewhere, Cox would be a fine replacement.
Facebook next reports earnings on April 27, with analysts expecting earnings of 44 cents/share and revenue of $5.25 billion. This would be just short of the December quarter's 54 cents of earnings of $5.8 billion in revenue, but in line with the previous year's seasonal pattern. The growth rate justifies the high price/earnings multiple of 98. Of all the so-called FANG stocks, Facebook is the closest to being a blue chip.
Zuckerberg has proven highly adept at making the big moves, first in building out its own cloud infrastructure, then to making the right acquisitions and focusing the company on mobile, and now in turning to messaging and video. It's time to stop making excuses not to own the stock, despite its price.
It's time to buy. The Steve Jobs of this cloud-and-device era is Mark Zuckerberg.
Disclosure: I am/we are long AAPL, DIS.
I wrote this article myself, and it expresses my own opinions. I am not receiving compensation for it (other than from Seeking Alpha). I have no business relationship with any company whose stock is mentioned in this article.