For dividend investors, the previous quarter was one of the worst they've ever seen. According to one estimate, 189 US companies announced dividend cuts in this period, making it the worst quarter for payout reduction since the first three months of 2009 which was right in the middle of the global financial crisis. This time, however, most of the dividend cuts have happened in the oil industry. And Mr. Market seems to be pricing further dividend cuts, which is reflected in abnormally high yields.
Energy Transfer Partners (NYSE:ETP) has seen its units drop by roughly 33% over the last six months and now sports a yield of 14%. This might look alarming, considering the average yield in the master limited partnership space is 11.6%, as measured by ALPS Alerian MLP ETF (NYSEARCA:AMLP). But it's not.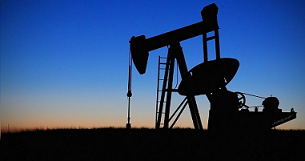 The entire energy infrastructure sector has been hit hard in the downturn due to poor performance in 2015 and tough outlook for the current year, and Energy Transfer Partners is no exception.
The Williams merger
On top of this, Energy Transfer Partners has also been hit by growing concerns regarding its general partner Energy Transfer Equity (NYSE:ETE)'s proposed acquisition of pipeline operator Williams Cos. (NYSE:WMB)(NYSE:WPZ). The deal, which once looked like a major growth catalyst for the Energy Transfer family, has now become a headache.
A little more than six months ago, Energy Transfer Equity offered to buy Williams for $43.50 a piece, largely equity, in a $33 billion deal. Back then, Energy Transfer said that by the end of the decade, its profits (EBITDA) could receive a massive boost of more than $2 billion through synergies. But since then, the economics of the deal have changed dramatically. The WTI oil prices, which averaged more than $45 a barrel in September, dropped to near 13-year lows in February of less than $27 a barrel and are currently hovering around $37. Energy Transfer Equity and Williams' units have dropped by more than 60% since the end of September.
Despite worsening business environment, during the fourth quarter conference call held six weeks ago, Energy Transfer's CFO Thomas Long said the company was still expecting "substantial synergies" from the merger. But a month later, Energy Transfer adjusted its oil price forecast to between $32.92 and $44.31 in 2020 while saying that the merger will generate just $170 million in higher profits. Moreover, even if the oil price scenario improves to $53.97 to $64.26 in 2020, then profits will increase by just $590 million. So the $2 billion boost in profits envisioned by the management is pretty much out of the picture.
On the other hand, one thing that has remained unchanged is the debt. Energy Transfer Equity, which carries $7 billion of debt, will assume $4.2 billion of Williams' debt and borrow a little over $6 billion to fund the cash portion of the deal. Once the deal closes, Energy Transfer Equity's debt will more than double to $17 billion. This could negatively impact Energy Transfer Equity's credit rating.
But unfortunately, Energy Transfer Equity can't do much to block the deal. Only Williams' shareholders (or the US government) can block the merger. And Williams says that remains committed to closing the deal this year. Energy Transfer Equity can only try to persuade Williams' board and shareholders to walk away from the transaction, and it may already be trying to do so, according to a New York Times report.
Merger concerns
The uncertainty has weighed heavily on the Entire Transfer family, including Energy Transfer Partners. If the deal goes through, then Energy Transfer Equity will likely become a financially weak general partner with a massive pile of debt - and that's not going to look good on Energy Transfer Partners. The parent is supposed to support its subsidiaries, but a parent with a poor balance sheet might need support from the subsidiaries. But if the deal is voted down by Williams' shareholders, then Energy Transfer Partners might lose some business opportunities that might have come if Williams were a part of Energy Transfer family.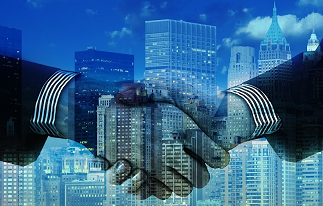 But these are largely long-term concerns on how the merger might indirectly impact Energy Transfer Partners. The fact remains that the deal is being done at the Energy Transfer Equity level. The additional debt related to the merger, as well as the profits, is going to be reflected on Energy Transfer Equity's books. The merger does not directly impact Energy Transfer Partners, particularly in the short term. Williams will likely end up as another subsidiary in the Energy Transfer family, just like Energy Transfer Partners, Sunoco Logistics (NYSE:SXL) and Sunoco LP (NYSE:SUN). These entities generate their own profits, their own cash flows and fund their own growth, without any meaningful financial support from Energy Transfer Equity.
Struggling, but not for long
Energy Transfer Partners, however, is struggling in the downturn. Last year, the MLP posted just 6% increase in distributable cash flows to $3.45 billion, coverage dropped to 0.99x, slightly below the minimum 1x level which is considered as comfortable, while its debt-to-EBITDA ratio climbed to 4.5x at the end of last year from 4.25x in the beginning. With persistent weakness in crude prices, it is reasonable to assume that Energy Transfer Partners' cash flows and coverage will remain under pressure while leverage might climb. Remember, Energy Transfer Partners has relatively high capital expenditure requirements as it is currently concentrating on brining the $9 billion of growth projects online. Analysts have warned that the partnership might end up facing a cash flow shortfall of $500 million.
If it were any other MLP, then with little wiggle room around capital expenditure, shrinking cash flows, tightening coverage and mounting leverage, a dividend cut would have become imminent. But not Energy Transfer Partners. That's because the MLP's capital spending will pea this year and decline substantially in 2017 and 2018. This means that firstly, its cash outflows will drop significantly next year while its EBITDA and distributable cash flows will improve as the new projects begin to come online. That's going to have a positive impact on its coverage ratio and leverage metric.
So essentially, all that Energy Transfer Partners has to do is get through the current year, and it can do this without cutting distribution. Yes, it may face a cash flow shortfall. But this deficit can be met through sale of non-core assets, such as the coal business or the 36.4% interest in Sunoco, or if Energy Transfer Equity foregoes some of the incentive distribution rights which could lower the subsidiary's cash outflows. Therefore, I believe Energy Transfer Partner's distribution is relatively safe.
Disclosure: I/we have no positions in any stocks mentioned, and no plans to initiate any positions within the next 72 hours.
I wrote this article myself, and it expresses my own opinions. I am not receiving compensation for it (other than from Seeking Alpha). I have no business relationship with any company whose stock is mentioned in this article.