Welcome to another edition of the Daily Hedge Fund Insights.
Valeant Rocketing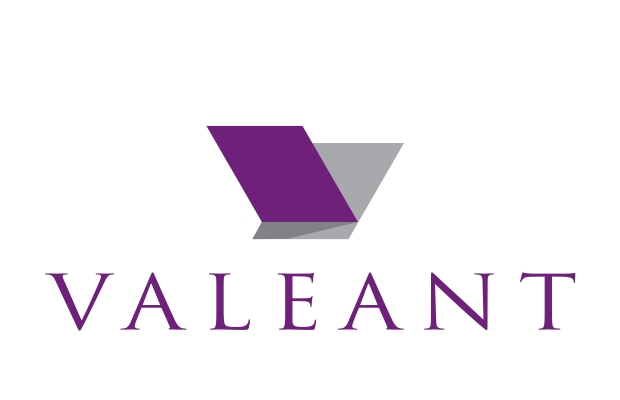 Valeant Pharmaceuticals (NYSE:VRX) materially higher today by ~15%.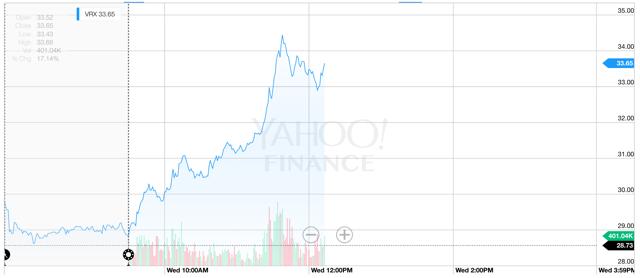 One big uncertainty for the bulls was solved today as Valeant disclosed that the ad hoc committee completed the Philidor and its related accounting matters.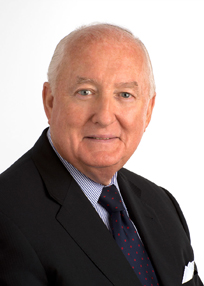 As Robert Ingram, Chairman of the Board, puts it:
"We appreciate the efforts of the Ad Hoc Committee and its independent advisors over the past five months. After conducting more than 70 interviews and reviewing over one million documents, the Ad Hoc Committee has not identified any additional items requiring restatements beyond those matters previously disclosed. We believe it is appropriate to transfer responsibility for any continuing work to the Board's independent directors. We continue to work diligently and are on schedule to file our Form 10-K on or before April 29, 2016."
Given that the board's independent directors (i.e. hedge fund shareholders) are taking over the review process, it's comforting to minority shareholders that there would be no conflict of interest, and a proper review will take place.
We believe this rally is more indicative of market participants buying rather than purely a short squeeze as the news out today was very positive.
But on the negative end, creditors aren't pleased with what Valeant has done and could prevent Valeant from getting credit relief on its loans.
Pershing Square Conference Call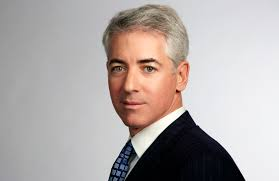 Bill Ackman, the flamboyant hedge fund manager and arch nemesis of John Hempton, publicly confessed that "Valeant biggest mistake was price paid to IV (intrinsic value)" on the Pershing Square Q1 conference call.
Now that Pershing Square has a board seat on Valeant, Ackman emphasized that the firm will spend the time and efforts needed to make the company better again.
"We thought the stock at $90 was really attractive and we also assessed it at $30 and we think we can restore value very very quickly - this stock will be up a lot in coming quarters. This is worth the time and energy."
But at the same time, Ackman continues to emphasize how he thinks about future investments and the "possible" mistakes he made on Valeant:
"We think VRX reinforces need to invest in simple investments. VRX has simple investments but there is added complexity due to structure."
Pershing Square was down another 25.6% this year and one of its worst performances since launch.
Given its results were bad last year coming in at -20.6%, investors are quite skittish about Ackman and his investments. Pershing saw some withdrawals in the quarter.
Baker Hughes - Halliburton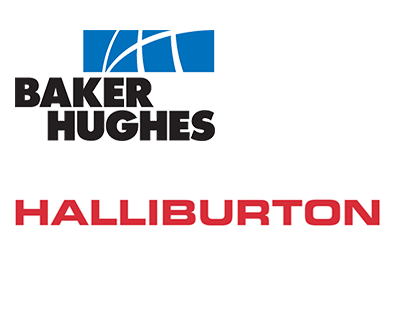 It was reported yesterday that the DOJ is suing to stop the Baker Hughes (BHI) and Halliburton (NYSE:HAL) merger. We assessed that the probability of a deal happening is now closer to 0%. If the deal does break, BHI stands to receive a hefty termination fee from HAL that would really boost its balance sheet.
Today, news came out that BHI and HAL plan to contest DOJ's lawsuit to stop the merger. The press release states:
"The proposed merger of Halliburton and Baker Hughes is pro-competitive and will allow the companies' customers to benefit from a more flexible, innovative, and efficient oilfield services company. The transaction will provide customers with access to high quality and more efficient products and services, and an opportunity to reduce their cost per barrel of oil equivalent."
The companies further elaborate on initiatives that could make the potential deal happen:
"The companies intend to demonstrate that the DOJ has underestimated the highly competitive nature of the oilfield services industry, the many benefits of the proposed combination, and the sufficiency of the divestitures. Once completed, the transaction will allow customers to operate more cost effectively, which is especially important now due to the state of the energy industry and oil and gas prices."
We still believe that the deal happening in light of the DOJ laying down the hammer is closer to zero. Despite those odds, HAL could pull off a miracle and the merger could go through or it stands to pay BHI more than $3 billion in termination fee.
ValueAct continues to believe BHI is the best way to play the oil recovery.
Energy News
Energy markets are up nicely today with WTI and Brent notching impressive gains. The DOE weekly inventory report was bullish and we covered about it here in our weekly oil inventory report.
Wrapping it up
Valeant shareholders finally got some relief as the ad hoc committee finalized its Philidor findings. Independent directors will now take over the accounting reinstatement process and share prices have responded nicely.
Bill Ackman, the notoriously arrogant founder of Pershing Square, admitted only partially that the mistake with Valeant was the purchase price. He still has not acknowledged that the original thesis was wrong, but that's a good start.
Baker Hughes and Halliburton continue to fight the DOJ for the merger of the decade. The combined entity would be the second largest oilfield servicer behind SLB, and the DOJ believes that's anti-competitive.
HFI Premium Research
Our latest idea write-ups:
TripAdvisor (NASDAQ: TRIP)
Gear Energy (OTC:GENGF)
Allot Communications (NASDAQ: ALLT)
Hedge Fund Insights' premium research service is where we write up detailed articles on companies that we think are undervalued. We also share with our subscribers real-time trades and portfolio tracking. Subscribers also get to join a group of like-minded value investors that take advantage of market mispricing. If you are interested, please consider joining.
Disclosure: I am/we are long GENGF.
I wrote this article myself, and it expresses my own opinions. I am not receiving compensation for it (other than from Seeking Alpha). I have no business relationship with any company whose stock is mentioned in this article.