Twitter (NYSE:TWTR) has had a good few days. Shares are finally trading up a bit after a MasterCard (NYSE:MA) executive commented on possible collaborations in the payment space. More tangibly, Twitter successfully acquired rights to stream some weekday NFL games. Some analysts view this as a straightforward equation of NFL fans driving up Twitter engagement. What is more, Q1 earnings are around the corner, and I believe these earnings will mark an inflection point for both the long and short thesis. In this article, I update my coverage and give my earnings outlook.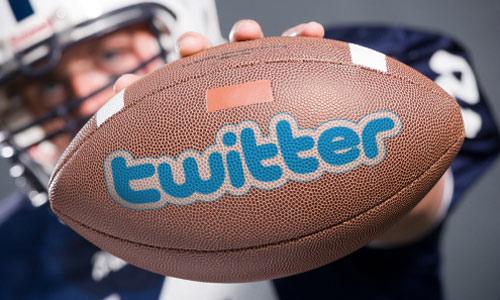 Curb your enthusiasm
The partnership with the NFL will start next season, i.e. from September onward. Until then, there will be two quarterly earnings calls in which management will have to own up to the central metric - monthly active users (MAUs). Second, the content Twitter is getting is neither original nor exclusive. There are multiple issues with this deal.
The first one is simply the timeline. Growing engagement from NFL fans would materialize at the beginning of 2017 at the earliest, when Twitter reports Q4/FY 2016 earnings. As readers might know, MAUs have stagnated at 320M worldwide and declined from 66M to 65M quarter over quarter in the US (but were up 1M YoY). If 2016 Q1 earnings show a further sequential decline in users, the trend of ad buyers preferring other platforms will accelerate. As it stands, ad buyers prefer Instagram over Twitter and are flocking to Facebook's (NASDAQ:FB) photo platform in staggering numbers. Hence, the NFL deal might simply be too late to matter if users a materially shrinking. Network effects work both ways.
Facebook just fired a salvo
This week, Facebook (FB) announced a new live video initiative by adding a video tab to the messenger's navigation. This native integration with other Facebook features (like inviting friends to streams, live videos in groups or events, reaction emojis) shows where Facebook wants to go with video, which I will explain in a moment.
Another Seeking Alpha contributor has recently called Twitter "The King of Live." I heavily dispute this claim. Twitter is currently the king of one thing: short-lived public disputes where people write things that make them look stupid. Facebook is the undisputed king of social media and live messaging. Snapchat (CHAT) is also particularly successful with a younger audience with both video and images and growing due to the default-delete nature of content. Instagram is the king of photos. YouTube is the king of user-generated video content. This study shows how Twitter has been losing out with a younger audience since 2014.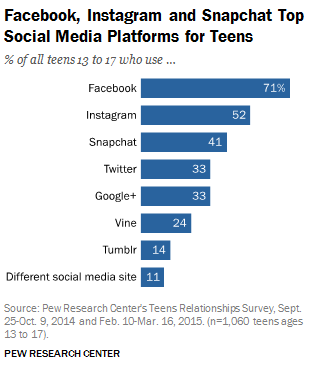 Who will reign over live video? Twitter's NFL deal versus Facebook's live initiative gives us some pointers. It seems the reason Twitter got this deal was that Facebook and the NFL had different perspectives on where to take live video. From the following report, which cites anonymous sources close to the deal:
The NFL felt that Facebook undervalued content rights and has a poor monetization model. The sources added that while Facebook does have a large audience and Facebook Live's platform is promising, its ability to get revenue from live streaming - as well as the product's capability - is still evolving, whereas Twitter's product is ready for prime time.

One digital media strategist for sports leagues agreed, saying it was a widespread sports-world sentiment that Facebook video ad revenue was "a little underwhelming from what was expected".
This leads me to put together the following picture: Twitter needs to finally show it can turn a profit. The company's problems with outsized equity grants, employee morale and executive compensation (Anthony Noto, anyone?) are well-known. Hence, management is looking for direct revenue opportunities. More bluntly, Twitter is trying to squeeze out as much as it can from its non-growing user base and was apparently willing to play ball with the NFL on the ads issue.
In contrast, Facebook is following the same recipe it has executed on with Instagram and WhatsApp. Facebook wants to win it all. It does not to grow revenue from its video platform right away. First, Facebook wants to sweep the live video market the same way it has taken the image market with Instagram or messaging with WhatsApp. Given the company's record on product execution and its management's vision, I view a success here as highly likely. Further, ad buyers will appreciate that Facebook can ultimately offer ads on all communication streams with the largest possible audience.
Too little, too late?
Q1 earnings are approaching, and if user numbers are disappointing, talking about logged-out users and the NFL will not help Jack Dorsey stopping Twitter from its death spiral. If you are considering a long position in light of recent developments, you should definitely wait out earnings to see whether products like "Moments" are showing results. People don't like to bet on a losing horse. Ad buyers want a growing platform or one that is at least stable in its niche. Instead, Twitter is getting squeezed on all ends: Facebook, Snapchat, YouTube, Instagram. Another disappointment will push ad buyers even further towards competitors. I hence remain pessimistic on Twitter until proven otherwise.
Disclosure: I/we have no positions in any stocks mentioned, and no plans to initiate any positions within the next 72 hours.
I wrote this article myself, and it expresses my own opinions. I am not receiving compensation for it (other than from Seeking Alpha). I have no business relationship with any company whose stock is mentioned in this article.