U.S. high yield bond spreads neared recession levels in February, as prices declined and yields increased. Credit markets have since rebounded sharply, despite rising default rates. See the chart below.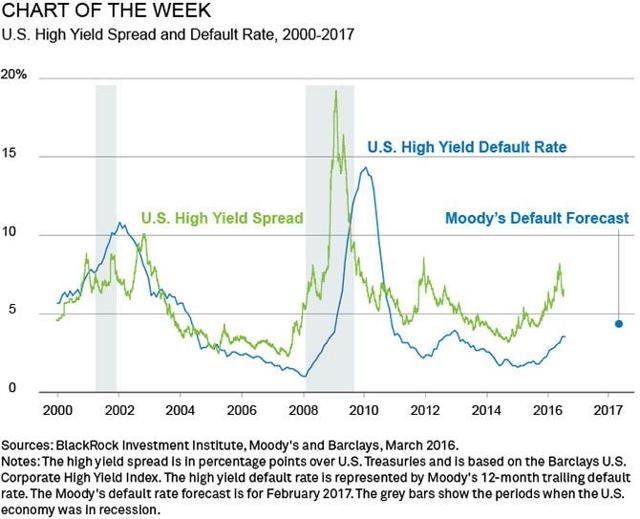 Spreads are back at November levels, before Fed lift-off and global recession fears hurt risk assets. Behind the rally: returning inflows amid firming oil prices, diminishing recession fears and a dovish Fed. High yield exchange traded products gathered $6.1 billion so far this year, bringing assets to $54 billion, our data show. The bulk of inflows have come since mid-February.
More cautious on credit
High yield isn't cheap anymore. With spreads approaching their 15-year average, the bonds no longer price in a high risk of a U.S. recession. Spreads remain above typical levels associated with an economic expansion, but they reflect today's low-growth world, highlighted by back-to-back quarters of around 1% annualized growth in U.S. gross domestic product (GDP).
We view the risk of a recession as low, yet acknowledge default rates are ticking up. Moody's sees the U.S. default rate rising to 4.7% in the next year, as the chart above shows, given deteriorating credit conditions in sectors sensitive to declining commodity prices. Our analysis of spread levels shows defaults could be even higher. We believe Moody's may underappreciate the potential for weakening credit availability among commodity issuers to spill over into other sectors.
We have downgraded our view of U.S. credit from overweight to neutral as a result. Note we generally prefer U.S. high yield over investment grade and sovereigns. Higher yields offer better compensation for risks such as rising corporate leverage. We like cable, building materials and gaming companies within the sector, and are avoiding utilities and resources. We generally prefer non-dollar credit to dollar credit, with quantitative easing (QE) from the European Central Bank (ECB) providing support for euro credit markets.
Chair Janet Yellen said the Fed's path of rate increases was "now expected to be somewhat slower."
The U.S. Dollar Index (DXY) hit a low for the year following Yellen's speech on Tuesday, but recovered partly after Friday's U.S. jobs report.
Japanese foreign bond purchases accelerated after the Bank of Japan's negative interest rate policy sent domestic bond yields into negative territory.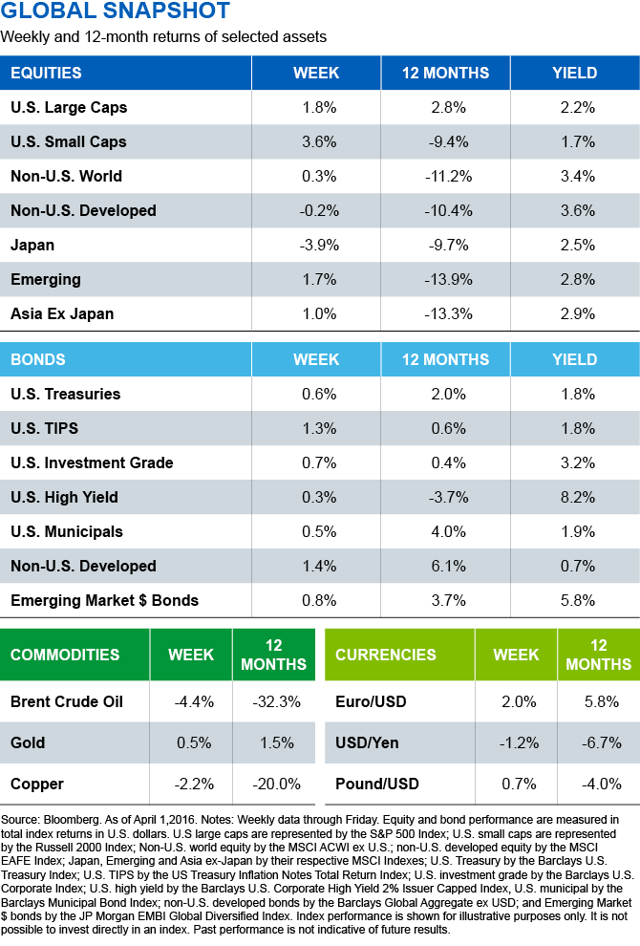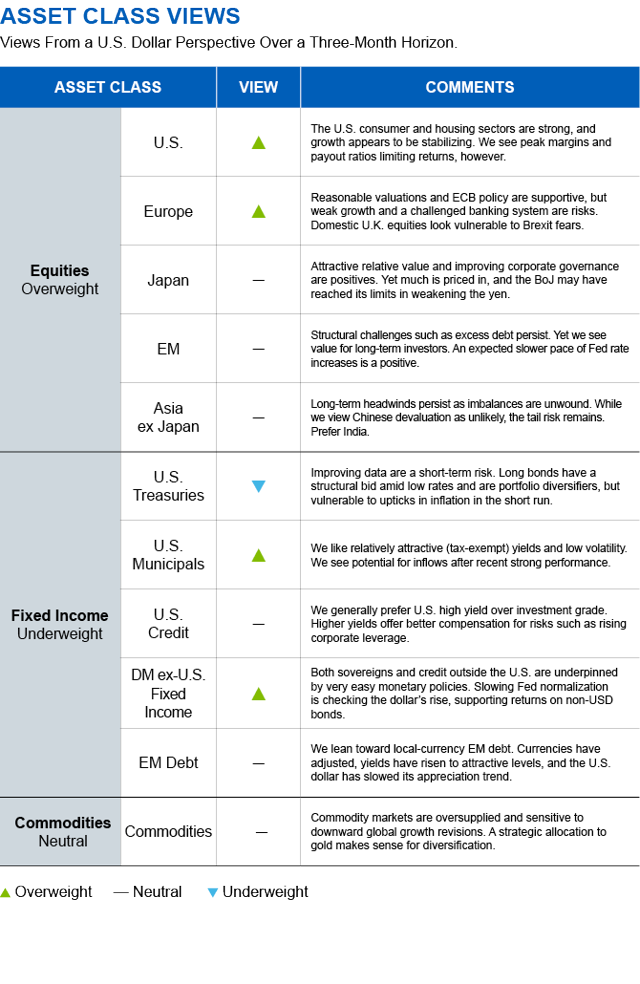 This post originally appeared on the BlackRock Blog.