Source: Dynagas LNG Partners
This article is a follow-up to one I published on Seeking Alpha earlier this week, "LNG Shipping - Great Gains To Be Made Plus Dividends Up To 14.8%," in which I highlighted four high-yield LNG carrier companies that have experienced a severe and unjustified sell-off in sympathy with the rest of the shipping sector. The shipping sector in general has been in a free fall over the past 12 months, driven by the dry bulk shipping business. The Guggenheim Shipping ETF (NYSEARCA:SEA), which tracks a well-diversified exposure consisting of the 25 largest companies in the sea transport industry, is down almost 40% during the past 12 months.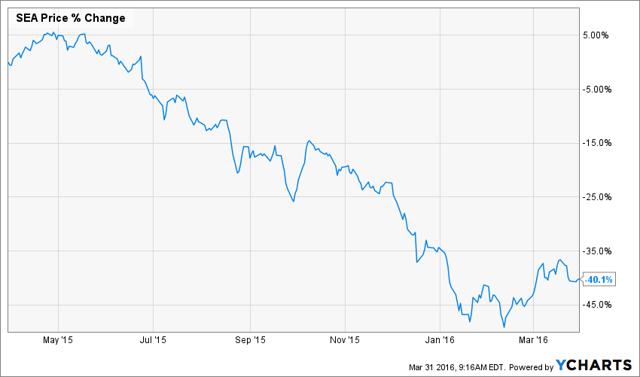 In sympathy with the rest of the shipping sector, the liquefied natural gas (LNG) shipping industry has also experienced a massive sell-off. This happened despite the fact that the LNG shipping industry is fast-growing, with the vast majority of companies having seen their income and distributions grow at a very fast pace over the last three years. Some have even reported record profits in 2015 as strong demand for LNG has been fueling the growth in the shipping industry.
Four Oversold High-Dividend Stocks
The following are four high-yield LNG carrier companies that were affected by the sell-off:

Source: Morningstar.com
This has created an unprecedented opportunity for high-dividend investors to capitalize on this booming sector at very attractive valuations. For medium- and long-term investors, this is an opportunity to realize significant capital gains for the next two to five years while cashing a hefty dividend yield.
Recap: A Booming LNG Market
The global LNG market is growing fast and set to increase 50% by 2020. The Energy Information and Administration (EIA) forecasts that the U.S. will be a net exporter of natural gas in mid-2017, driven by its LNG export capacity. This will be the first time since 1955 that the U.S. is exporting more natural gas than it imports, according to data from the EIA.
Over the next five years, the U.S. will emerge as a major global natural gas supplier. Through 2020, the U.S. and Australia areexpected to account for 90% or more of new LNG exports. This will make the U.S. the world's third-largest LNG supplier in just five years. This industry is expected to create thousands of new high-paying jobs and strengthen U.S. economic growth.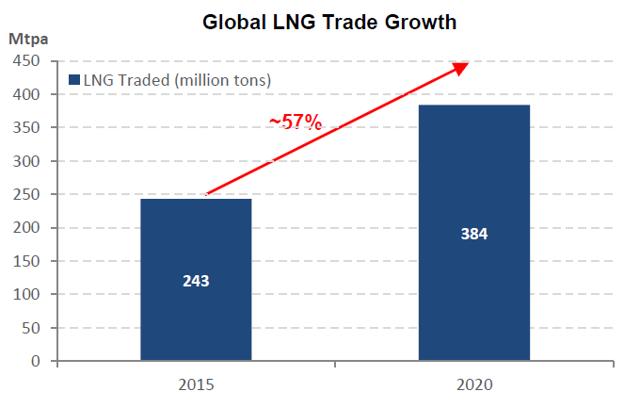 Source: DynagasPartners.com
This year's expansion of the Panama Canal will increase the potential for the U.S. to ship LNG to Asia, where over 70% of the world's LNG is consumed. The U.S. has lower production costs and lower capital costs for LNG infrastructure, namely liquefaction facilities that have been bolstered by the "shale revolution."
12 Reasons Why DLNG Is My Favorite Play in This Industry
Dynagas LNG Partners (NYSE:DLNG) is in the LNG transport carrier business with long-term fixed charters. DLNG has a unique fleet of LNG carriers able to navigate cargoes through the harsh Northern Sea route to Asia. The company has interest in six LNG carriers and purchase options on nine more from its sponsor, Dynagas Holding Ltd. Its current dividend distribution yield stands at 18.6%.
1. Eye-catching low valuation: DLNG is currently trading at only2.3 times cash flow, meaning that the company could generate enough cash to pay for its own share price in a period of less than 2.5 years. Based on analysts' projections, DLNG is expected to grow its EPS by 7.3% in 2016, suggesting that the current price/cash flow is even lower than 2.3x. This is an amazingly low valuation for this fast-growing company and makes the stock the best value play among its peers.
2. Fast growth: In 2015, the company's adjusted EBIDTA increased by 33% and its operating cash flows increased by 27%, compared to 2014. Its distributable cash flow increased by 21% during the same period.
3. The Northern Sea Route: DLNG has a unique fleet of LNG carriers able to navigate cargoes through the harsh Northern Sea route to Asia, which is much shorter and faster than other shipping routes. The company made history in 2012 when its LNG carrier, the OB River, became the world's first to carry cargo through this northern route.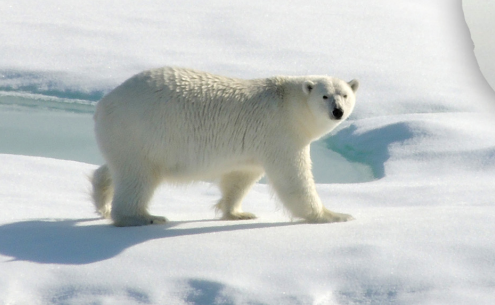 Source: Dynagas website
This route is only 6,800 miles compared to the traditional route of 12,000 miles. This puts it at a great advantage over its competitors.
4. A young fleet: The fleet average age is around 5.5 years, which is pretty young.
5. Full utilization of its fleet: DLNG operates on long-term charter contracts and currently enjoys 98% fleet utilization due to its unique vessels. Its remaining average charter duration currently stands at 7.9 years. With LNG demand expected to pick up, DLNG is likely to be able to negotiate better rates once its contracts are up for renewal. With new charters being signed for a much longer duration, this protects it from LNG price fluctuations and from volatile shipping rates.
6. Future growth prospects: DLNG has an option to purchase from its parent company and sponsor nine LNG Carriers with high specifications that are ice classed and winterized. All nine carriers are chartered on long-term contracts (15 to 30 years) and leased to high-quality customers. This provides the opportunity for the company to continue growing at a fast pace. Should DLNG use this option, it will strengthen its revenue stream and make the company a much bigger player in the industry.
Dynagas's strategic partner in this expanding business is Yamal LNG, a joint venture between NOVATEK (60%), TOTAL (NYSE:TOT) (20%) and China National Oil & Gas Exploration and Development Corporation (20%). This venture is in the business to support LNG deliveries committed to Asian buyers under long-term contracts.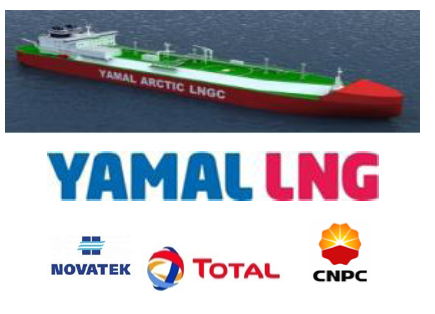 This partnership is quite important as it will fuel the fast growth of the Dynagas Group, and resulted in newbuild contracts for five vessels - two vessels scheduled to be delivered in 2017 and three vessels in 2019. Upon delivery, the vessels will each operate under fixed-rate time charter contracts until Dec. 31, 2045, plus extension options. DLNG has the right to acquire the fractional 49% interest in the vessels.
7. Strong contracted revenue backlog: As of Dec. 31, 2015, Dynagas LNG Partners had a backlog of contracted revenues worth $600 million. This is equivalent to about 500% its 2015 revenues. On March 31, 2016, the company announced the extension of the charter period for two of its LNG carriers. This more than doubles the company's contracted backlog from $600 million to $1.2 billion. The average remaining minimum contract duration has climbed to 7.9 years from 3.7 years.
8. Financial flexibility: DLNG is able to navigate in the financial markets due to the strong support of its sponsor. Despite this, management has made it clear that it will not target new equity issues until the energy capital market improves.
9. High-efficiency ratios: The company has respectable efficiency ratios with a return on equity (ttm) of 18.4% and a return on assets (ttm) of 6.4%.
10. The 15% dividend: DLNG already pays a pretty generous distribution currently yielding 15%, one of the highest in the industry. Following the company's new acquisition of a new LNG carrier (Lena River) on Dec. 21, 2015, management intends to increase the quarterly cash distribution between 4% and 6% on March 31, 2016. Since its IPO in November 2013, DLNG has raised its yearly distributions by 16%. The company's fast growth is likely to result in even more distribution increases in the future.
11. Cash distribution payout is sustainable: The company has a well-covered distribution ratio, with its Q4 2015 distributions covered 1.2 times. DLNG was able to retain an amount of cash flow of $3 million after distributions, which puts the company at a distinct advantage. It has no capital commitments going forward, and no new equity required to maintain its current cash distribution and the distribution coverage ratio. Its first debt maturity comes in Q4 2019. The company can sustain its current cash distribution payout based on its ongoing time charter contracts.
12. A 100% upside potential: This fast-growing company is trading today at valuations similar to companies in distress. Its current price/cash flow ratio is 2.3, while its price/sales ratio is 1.6. If anything, DLNG should be trading at 5.5x cash flow -- the average valuation of similar companies in the same industry (refer to the comparative valuation table above). This suggests that the stock has 100% upside potential based on its price/cash flow valuation. With the stock currently trading at $11.2/share, 100% upside puts the stock price at around 22$/share. DLNG traded at this level ($22/share) for most of 2014 and around $20/share until May 2015, before the general sell-off in the shipping sector.
Conclusion
DLNG is in a strong financial position with fast-growth prospects. Based on a sustainable dividend of 15% and a valuation of 2.3 times cash flow, this stock is a steal at the current price level.
Related stocks: (NASDAQ:GMLP), (NYSE:GLOP), (NYSE:HMLP), (NYSE:GLOG)
Join us at "High Dividend Opportunities" in our journey to uncover high-dividend stocks trading at bargain prices, and benefit from live alerts to pick them up. Last week, we picked up Dynagas LNG Partners at a price of $10.2, locking a dividend of 18.6%. Today the stock is trading around $11.2. "High Dividend Opportunities" is dedicated to bring you the most profitable and newest high-dividend ideas. For more info, please click here.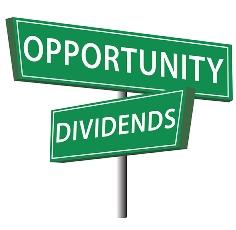 Disclaimer: "High Dividend Opportunities" service is impersonal and does not provide individualized advice or recommendations for any specific subscriber or portfolio. Readers are expected to conduct their own research and due diligence before investing.
Disclosure: I am/we are long DLNG, DLNG/PRA, GLOP.
I wrote this article myself, and it expresses my own opinions. I am not receiving compensation for it (other than from Seeking Alpha). I have no business relationship with any company whose stock is mentioned in this article.