Introduction
Do you think the rise of Netflix (NASDAQ:NFLX) is overblown, and paid TV is here to stay? Or at least, that the death of paid TV is exaggerated and will continue on in some form for decades?
In this article, I argue as to why I believe Viacom (NYSE:VIA) (NASDAQ:VIAB) is significantly undervalued simply due to its industry and some drama surrounding its former chairman.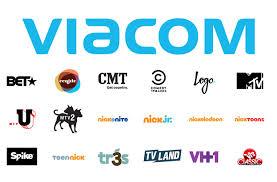 The Drama
Investors in Viacom need to be aware of the drama swirling around the company. Without going all TMZ, Viacom's shareholders are suing Sumner Redstone, the former chairman of the company. His ex-girlfriend is suing him as well. The shareholders allege he received compensation while serving on the board, but was mentally unfit to do so.
At the end of the day, the shareholder suit in particular is only for about $60m in compensation that Redstone received from 2013 to 2015. Although that sounds like a lot, in the general scheme of the company's finances, it is a rounding error.
I believe this drama is causing Wall Street to offer up a slight discount on Viacom for reasons I detail below.
Financials
Viacom has had flat-to-declining revenue the past few years. The saving grace has been the enormous share reduction that has boosted EPS every year, causing it to increase to $4.73 in 2015 from $3.61 in 2011.
The dividend over that time increased from $.80 per share to $1.46, an 82.5% increase.
I will touch on the elephant in the room, Netflix, in a minute, but from researching Viacom, it looks like most of the slack at least from 2014 to 2015 was the Film Entertainment division.
Revenues were down 23% year over year, with higher expenses resulting in a 46% drop in operating income.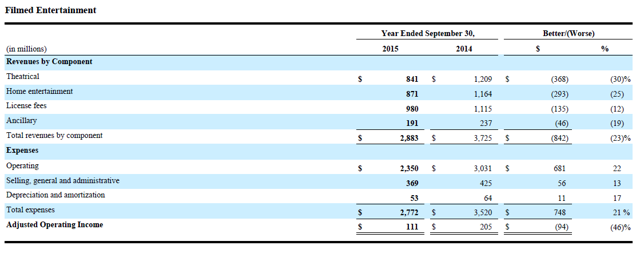 Image source: 2015 10-K
Media Networks actually had decent results, with revenue up 3% versus 2014, although expenses still outpaced that as you can see in the table below. Operating income fell 3% year over year.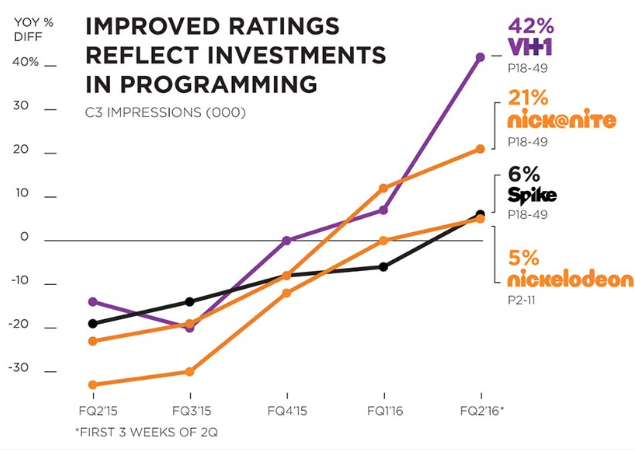 Ultimately, earnings were down versus the two prior years.
Let's Talk About Debt, Baby
Debt is sometimes thought of as future spending accelerated to the present. In Viacom's case, the doubling of debt since 2011 with little to no increase in assets appears to be accelerating future EPS to the present.
Debt was $12.2 billion in 2015, up from $6.7 billion in 2011. Total assets decreased from $22.7 billion to $22.2 billion. The company has 188 million fewer shares outstanding than in 2011. Assuming a generous amount of shares issued that partially offset its buybacks, it is clear where a lot of that accelerated future spending went to.
While this is dandy and makes the stock look insanely cheap at these levels, that new debt load should be a concern for potential investors.
I focus a lot on debt in most of my articles. Some readers may find that annoying and just assume the companies know what they are doing and the "market" wouldn't buy their debt if they felt the company was too indebted or issuing too much. I firmly disagree with this view and feel that in this unique, historically low interest rate environment, it is important to watch debt levels of companies and see where that money is being spent.
As an owner or a potential owner of a public company, if the debt eventually strangles a corporation to death, you will be on the hook for the losses, not management. They will likely cash out their options faster than you can say "lickety-split" and leave owners holding the bag.
The Elephant In The Room - Netflix
Ever since Netflix became a larger part of the public consciousness and "cord cutting" became a phenomenon, many investors are scared to death of anything having to do with traditional paid TV, whether is cable networks such as ESPN at Disney (NYSE:DIS) or cable utilities such as Comcast (NASDAQ:CMCSA).
The statistics on the extent of this trend are mixed, and any cord cutting story makes for great headlines as they bash television stalwarts as old fashioned and out of touch.
I am of the opinion that this is much higher among the younger generations, which is of great concern to Viacom since some of its prime properties, namely Nickelodeon and MTV, target a part of this population.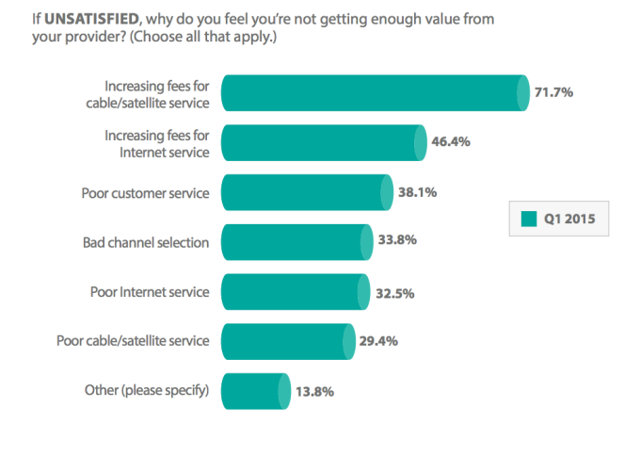 Source: Digitalsmiths 2015 survey
My thoughts on cord cutting are that it has and will continue to change the way people receive or view their content. That has implications for TV providers and they will have to certainly adapt to the new reality.
The one great advantage companies like Viacom have is they have been producing the content, will continue to produce it and ultimately will benefit from that content regardless of the way we consume it.
Content remains king and, as Apple (NASDAQ:AAPL) has found out when it inquired about trying to start a Netflix-type service with original content, it is damn expensive to create. You can look at Netflix's numbers and see how it is spending an absurd amount of money on its original content even as its overall catalog shrinks.
To invest in a company like Viacom means you have to stomach all the cord-cutting news that will assault you for years to come.
Valuation
Viacom is absolutely, positively, dirt cheap. At 8.4 times earnings, it trades like an airline or automaker set to enter another cycle and zoom towards bankruptcy. Regardless of whether Netflix, the Redstone drama, or other factors is to blame for this valuation, I think it is a great opportunity.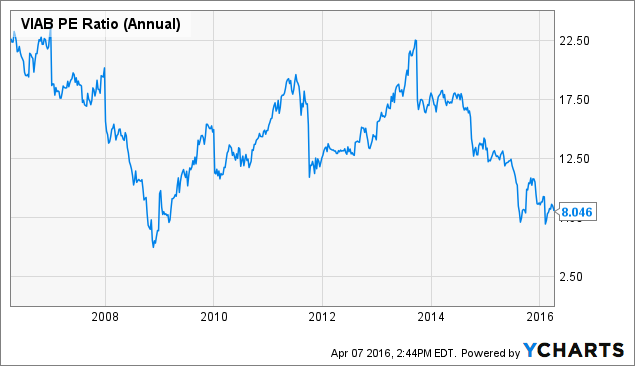 This price represents the cheapest Viacom has been since the bottom in 2008-2009. I don't know about you, but that graph screams opportunity to me.
Viacom's dividend is still well covered at a 34.19% payout ratio. The biggest concern I see is that it has to eventually get some real revenue growth going. This has been stagnant for far too long as you saw in the Financials section above.
Buybacks are great and everything, but they can only boost up results and the stock for so long before investors hunger for some top-line movement.
Conclusion
I think Wall Street is heavily discounting Viacom here. Revenue growth is non-existent, but the company has buoyed results with a hefty buyback program. Netflix remains a threat, but it is no longer lurking in the shadows, and every company has already moved to combat the changing television landscape.
I believe Viacom will continue to thrive because of its ability to create amazing content, even if it has to be delivered and monetized in a different manner going forward.
Disclosure: I/we have no positions in any stocks mentioned, but may initiate a long position in VIAB over the next 72 hours.
I wrote this article myself, and it expresses my own opinions. I am not receiving compensation for it (other than from Seeking Alpha). I have no business relationship with any company whose stock is mentioned in this article.
Editor's Note: This article covers one or more stocks trading at less than $1 per share and/or with less than a $100 million market cap. Please be aware of the risks associated with these stocks.