It has been an interesting few months for Boeing (NYSE:BA). The stock crashed in early February to a low of $108.63 per share and then shot back up to $135.86 per share by 21 March. But right now the share price stands at $127.93, which I still believe is lower than its fair value.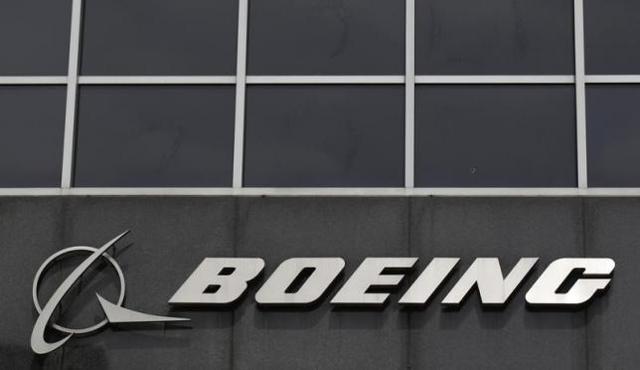 Snip, Snip
So let me start off with what seems to be getting little or no attention: Reuters reported late last month that Boeing has decided to cut up to 8,000 jobs this year (the company insists it has no fixed number in sight), a move which could help the American aviation manufacturer save up to $1 billion.
Straight off the bat, there were comments of the move being "too hasty", while at the same time there were legitimate concerns for the workers. However, I have to applaud Boeing's boldness in the matter, as it recognized its faults and sought to amend its mistakes.
Boeing planes are pricier than those of its arch rival, Airbus (OTCPK:EADSF, OTCPK:EADSY). Just take a look at the competition Boeing's 737 has had to face against the Airbus A320: In 2015, A320s took in about 63% of the market share as opposed to the 737. Where the list prices for an A320 and an A320neo are $98 million and $107.3 million, respectively; the 737 family ranges from $80.6 million for the 700 series to $116.6 million for the MAX 9 series. With a nearly 10% price difference between the A320neo and the 737 MAX 9, it makes sense customers would opt for the Airbus model and for Boeing to be concerned with the pricing of its planes.
So a simple cutback can't be the sole initiative Boeing is taking to budget itself. The company has been actively trying to automate its production process over the past few years, having automated the wing development process at its Seattle factory. The automated process, which develops the wings for the 737 MAX, not only takes up half the square footage, but also cuts production time by 30%.
Size Doesn't Matter
When Boeing announced its decision to downsize, the company stock turned sharply red. A large reason behind this is that Boeing's analysis is never complete without a comparison to Airbus, and rightfully so. They form one of the greatest duopolies the world has ever seen. But at times, it is unfair the way the market punishes BA for making disclosures. For instance, when Boeing announced it was going to cut back on the production of 747s earlier this year (along with the revised outlook, which was lower than previously forecast) the stock price went as low as $108.44 per share. Since then prices have adjusted, but not completely.
The same goes for how investors tend to drag the size of each company's backlog into perspective, citing how Airbus has a larger number. Where Airbus has a backlog of 6,774 orders (as of February 2016) Boeing's backlog stands at approximately 5,800. It sounds like Airbus is "winning", but we need to remember that airplane manufacturers make the bulk of their earnings on delivery, not on receipt of the orders. In 2015 alone, Boeing delivered 762 planes (its own target was 755-760 planes) while its European counterpart delivered 635 units, exceeding its own target as well.
This is a trend Boeing has achieved consistently for the past few years, and while it seems like this should be enough for the Chicago-based company to find growth in, I do not expect Boeing will ever be able to shake free from its association with Airbus — and vice versa.
Eastern Promises
It is hard not to mention the $38 billion deal Boeing made with China, a country that has gone through its share of trouble in the last year but still offers tremendous growth opportunities for many organizations. The fact to the matter is China will need about $1 trillion worth of new planes over the next 20 years as it nurtures an ever-increasing middle class, which yearns to travel more.
However, China is a long-term game. There's a stronger and more immediate beckoning from the Middle East.
While China will need planes to cater to future expected growth, Iran had been deprived of access to new machinery (including planes) for many years due to strict trade sanctions. Now that tensions have eased between the US and Iran, resulting in the lifting of the sanctions, doors have opened up for the state to revamp its archaic fleet.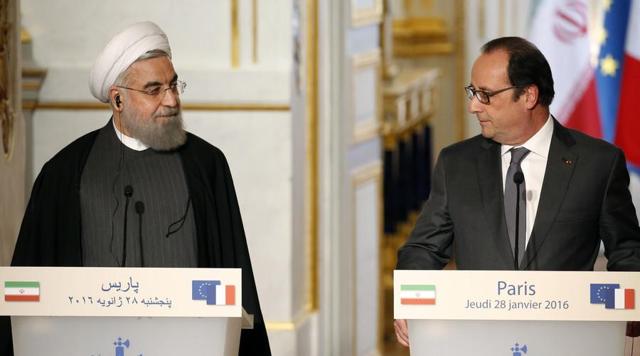 In the days that followed the removal of the embargo, Iranian President Hassan Rouhani flew to Europe, where he met with various businesses, including Airbus. Iran signed two agreements with Airbus in January, including a deal between the Airbus and Iran Air for 73 wide-body jets and 45 single-aisle passenger aircraft. According to Iranian Deputy Trade Minister Asghar Fakhrieh Kashan, the deal will be finalized in May or June.
Boeing and Iran have both shown significant interest in signing a deal, but not much has materialized yet. Officials from Iran have consistently been quoted as saying that they want an equal number of Boeings and Airbuses in their new fleets, citing a deep interest in the 737 series. So far, Boeing has only received a license to conduct planning discussions with Iran about an aircraft fleet; the company will need to obtain another license from the US government before it can sell aircraft to Iran.
Conclusion
Keeping in mind the close dynamics of Boeing and Airbus, I have to say that any news regarding a deal with Iran will have a polarizing effect on BA's stock price. A deal signing could have a sharp positive impact on the stock, while a further lag, or even a conclusive agreement between Airbus and Iran, has the potential to send BA stock into another downward spiral.
As for the stock itself, I pointed out in my last article on Boeing how the crash could be a good opportunity for investors to capitalize on underpricing, as markets would eventually adjust. I reiterate the same advice. As I see it, the stock is still trading a good 15%-20% below its fair value. It pays a healthy dividend — at its current price, the yield is 3.44%. With its strong fundamentals and history of good dividend growth, BA has proven, time and time again, that it is a stock worth holding on to.
Supporting Documents
Disclosure: I/we have no positions in any stocks mentioned, and no plans to initiate any positions within the next 72 hours.
I wrote this article myself, and it expresses my own opinions. I am not receiving compensation for it (other than from Seeking Alpha). I have no business relationship with any company whose stock is mentioned in this article.
Editor's Note: This article discusses one or more securities that do not trade on a major U.S. exchange. Please be aware of the risks associated with these stocks.