We took a punt on Western Union (NYSE:WU) in January and it was a very fortunate punt. Like many stocks at the time, it had suffered from a sell-off leaving its shares thoroughly undervalued. But we are stepping away from the company now, as we are slightly disappointed with the steps the company has been making to move forward.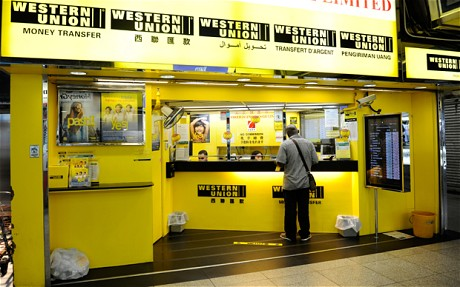 It was 1851 when Western Union first opened its doors and how things have changed. Long gone are its Cablegrams, Candygrams, Dollygrams, and Melodygrams. Instead today we are talking about EFTs and blockchains when it comes to transferring money around the world.
Although the likes of MoneyGram (NYSE:MGI) and PayPal (NASDAQ:PYPL) have entered the market and started taking considerable bites out of its business, Western Union still has a key role to play in the lives of millions of people around the world. As surprising as it may sound, not everybody has a bank account or an internet connection.
Data from last year shows that 2 billion adults worldwide currently are without bank accounts. Although there has been a steep decline in "unbanked" adults, the figure is still significant in our opinion. The majority of these adults are based in South Asia, East Asia, and the Pacific, with China and Indonesia accounting for 38% of unbanked adults globally.
So there clearly is a place for the traditional Western Union business model in today's world. However, the speed (or lack thereof) in which the company is adapting to the new age of money transfers is quite worrying.
When we invested in Western Union the company was on the verge of acquiring a company called OFX. We thought this was a step in the right direction and were quite pleased by it. But this acquisition fell through and we now find ourselves back at square one.
We must stress that we would not at all like the company to gamble on acquisitions. But we cannot help but feel that the amount of money the company graciously returned to shareholders could have been better spent attempting to secure the future of the company. It is great when companies conduct buybacks, but there will be little point in doing so if the company doesn't exist in ten years' time.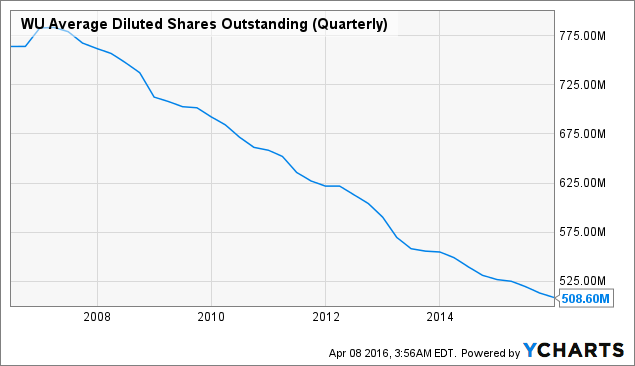 As you can see on the chart above, the company has reduced its shares outstanding by a third in the last ten years. It has achieved this with some reasonably aggressive purchases. In the last five years the average annual buyback $595 million, and in total it has spent approximately $5.7 billion since 2007 buying back its shares. One thing that doesn't sit well with us, is that during this period the company has not had a debt level of less than $3 billion. It has a very comfortable 7 times interest earned ratio, but its yet another thing that could come back to bite the company in the future.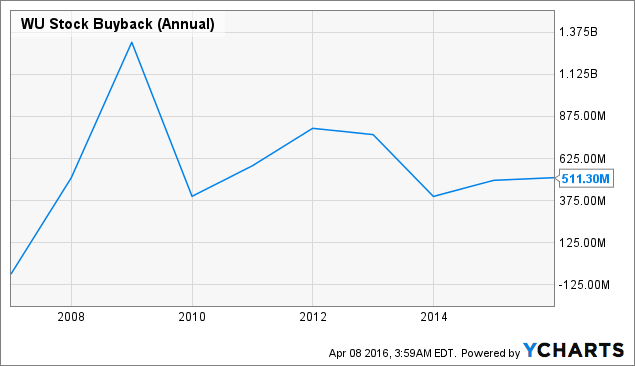 Fortunately for us the share price has appreciated by 17% since we invested in the company back on January 13. But we are jumping out now as we don't see the share price climbing much higher from here. Our one-year price target was for $18.59, which has been breached now.
Until we can see the company making appropriate steps to safeguard its future through investments or acquisitions, we will most probably resort to sitting this one out and watching on keenly from the outside instead. In just under four weeks the company will report its first quarter results. The market is expecting earnings per share to come in down by 1 cent to 38 cents per share. We are very much looking forward to hearing what management has to say on the state of play and its plans for the future.
Disclosure: I/we have no positions in any stocks mentioned, and no plans to initiate any positions within the next 72 hours.
I wrote this article myself, and it expresses my own opinions. I am not receiving compensation for it (other than from Seeking Alpha). I have no business relationship with any company whose stock is mentioned in this article.