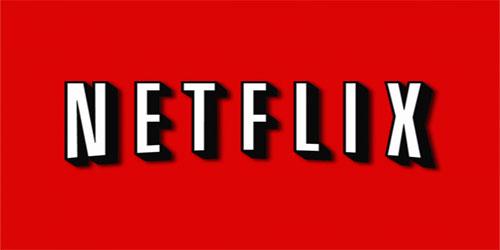 Next week Netflix's (NASDAQ:NFLX) pricing model is set to change.
It has become a big deal this week because many outlets are coming to the realization consumers have probably forgotten this was happening. And it's understandable as Netflix broke the news two years ago, but decided to ease its grandfathered customers into the transition. Now that it's here though it does beg the question, will it impact Netflix's subscriber base and more importantly should it?
To recap, the jump for the "standard" plan, will go up to $2 to $9.99 a month. Analysts have presumed this will impact 37% of US customers, roughly 17 million people. In a survey conducted by UBS it was revealed that 41% of those respondents said that would be enough for them to cancel their service.
Let's be realistic, that's not going to happen … at least not to that extent.
First, to state the obvious, most people have probably forgotten what they pay for Netflix and only remember when their credit card expires and the auto-payment option needs to be updated. I also have a hard time believing people would pull their account over a $2 a month increase.
Likely a lot of this is bluster from people ticked off over the cable companies doing this every time they feel like it and turning that rage towards Netflix. Many of them are all bark and no bite as that same UBS survey projects in actuality that drop could be as low as 3% or 4%.
The difference here is that Netflix isn't your cable company and for those hardcore cord-cutter subscribers they'd rather make a deal with the devil and Frank Underwood than go back to the traditional way.
Now I understand the media's fascination here, as when the company previously raised rates in 2011, 800,000 subscribers walked away. Netflix recognized it may have handled the situation wrong and that's why it did a gradual step-up this time around.
Here's the thing though, 2011 was a radically different time than 2016. House of Cards didn't even debut until 2013. So yes, if Netflix raised my rate in 2011 when its biggest hits were acquired content, I probably would have dropped it as well. Now we have Cards, we have Orange Is The New Black, we have the Marvel TV universe and we even have new original movies … on top of tons of other content.
It's a different world than it was last time.
It is worth mentioning though that yes it is true there is also more competition now. HBO (NYSE:TWX), Showtime and just this week Starz (NASDAQ:STRZA) (NASDAQ:STRZB) have all gotten into the streaming game at various prices. Of the three only Starz is cheaper, and that's just by a $1. But if you compare the content between those two alone then it is really not even a question.
The ironic part with Starz is that the reason for the service is part of its new emphasis on building up its original content, which is even more important now that its first-run deal with Disney (NYSE:DIS) for its films is expiring.
Want to guess who Disney's new partner in that area is? Yep, Netflix.
Please keep in mind the point of this piece isn't to praise Netflix as the end-all option (I know it may seem that way). For me it's more because I'm seeing a ton of stories out there that look like they are being written just to rabble-rouse.
Shareholders should be aware of the full story. This is something to take note of, but not something I think should cause a large-scale difference. I don't expect a sizable number of Netflix subscribers to jump ship because of this and if the $2 is really that important, the option is still there to jump down to the basic model. The only difference there is it's a standard definition feed and you only have the ability to watch on one screen versus two at the same time.
Netflix has also already braced investors it does expect a small "churn" in customers, but reminds shareholders of its overall value. The service plans to have 600 hours of original content this year, which is 150 hours more than 2015. The Huffington Post breaks it down further, but the main takeaway here relates back to the argument of whether Netflix's "mass buying" strategy is financially valuable.
This whole discussion should give you a reason of why in the company's eyes, it is. Netflix and even Amazon (NASDAQ:AMZN), Hulu and the other OTT/streaming services are only as good as its content and when that content has gotten this type of acclaim the value goes up and eventually that means the prices to access it does as well.
Netflix has reached that point when its programming is both costly and effective, the rest is simple economics.
Disclosure: I/we have no positions in any stocks mentioned, and no plans to initiate any positions within the next 72 hours.
I wrote this article myself, and it expresses my own opinions. I am not receiving compensation for it (other than from Seeking Alpha). I have no business relationship with any company whose stock is mentioned in this article.