Peabody Energy Corp (NYSE: BTU) continues to struggle to avoid filing for Ch.11 bankruptcy. So far there is no news on the Bowie deal. Under the original sales agreement Bowie Resources had until March 31 to close the purchase of three Peabody mines, but that was extended under a new agreement until April 15th. As per the 8-K, "The parties intend to use this time to evaluate alternative payment structures which may include cash and non-cash consideration." It is not clear if taking a note or other non-cash consideration from Bowie would be viewed as major positive because Bowie's own debt rating has been cut recently.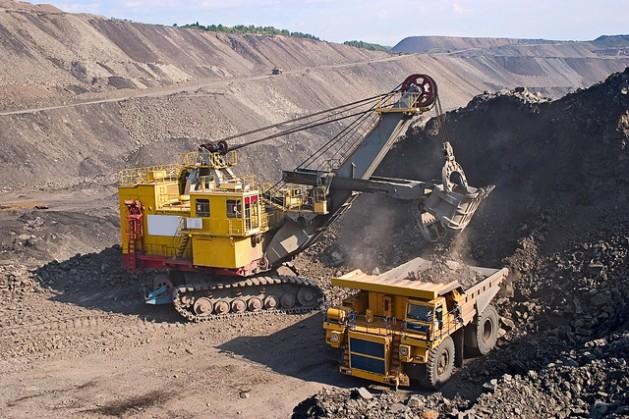 There has been lots of news regarding BTU and the coal industry, but nothing specific about the Bowie purchase. Some of the information in this article I have already posted in the comment area for other articles on BTU, but many SA readers may not have kept up with reading these comments.
A major reason Bowie has had problems raising capital to purchase these mines is that they were attempting to refinance outstanding debt at the same time. This was a huge mistake. They should have raised needed capital to just buy the mines and then after the mines have were integrated into their organization they could do a re-fi of their other debt. Bowie's chairman John Siegel refuted rumors that the deal was dead with telephone calls with reporters just prior to the original March 31 deadline.
These mines sales have become a poker game. Prior to March 31 BTU could not really shop the mines to other potential buyers because Bowie could bring litigation for disclosure of non-public data. Those potential investors that were part of the bidding process last fall may still have an interest in buying the mines, if Bowie cannot complete the purchase. To get this deal done, BTU needs to consider throwing in Sage Creek, which is next to Twentymile Mine rather than taking price cuts.
There has been some incorrect information on the web about the "clawback" of these mine sales if BTU does file for Ch11 within 90 days of the sale. Under section 548 of the bankruptcy code, a fraudulent transaction would have to be proved, which would require that the sale was done for less than fair value. Section 548 "((NYSE:B))((NYSE:I)) received less than a reasonably equivalent value in exchange for such transfer or obligation; and (ii) was insolvent on the date that such transfer was made or such obligation was incurred, or became insolvent as a result of such transfer or obligation." Since there are many coals mine being sold for very low prices it will be very difficult to prove that these mines were sold for "reasonably equivalent value". Therefore, there most likely is not a "clawback" issue regarding these mine sales.
Franklin Resources, who has been reported to want restructuring in Ch11, and other 1lien debt holders have been selling their positions. A total of $80m has been sold in the last three months by those required to file reports as per my Bloomberg Terminal, but there has not been a corresponding increase in holdings by those required to file. The buyers are those that do not need to report, such as certain hedge funds.
Some readers of my articles have asserted that none of the parties involved with BTU would try to force PEAMCoal pty into administration in Australia and therefore, the Australian insolvency laws do not influence Peabody's consideration to file for bankruptcy in the U.S. A new pit bull of a hedge fund has appeared. Aurelius Capital Partners LP purchased over $80 m of the 4.75% convertible bonds as reported in 2/16/16 SEC 13-F filing. Aurelius, led by Mark Brodsky, are very aggressive vulture investors. I wrote an InstaBlog about them. They are not members of the "re-org club" who often give consents to one deal if other members of this club vote for their deal. They might be very willing to try to or at least threaten to force PEAMCoal into administration in Australia if they do not get "something" under a Ch.11 re-org plan. They are exactly the type of investor that effectively makes the Australian Corpoarations Act so important to any re-structuring.
Aurelius Capital tried to keep Tribune Company in Ch.11 longer to get a better deal and is currently trying to get better deals on their debt holdings in Puerto Rico, Ukraine, and Argentina. They already has extensive experience in coal company re-structuring as the largest holder of one of Patriot Coal's debt issues in their 2013 bankruptcy. While their current position is small, there were numerous large trades of 4.75% bonds within the last two weeks or so. In addition, they may hold BTU debt in non-reporting associated entities. They could drag out a Ch.11 court proceedings for years. (Caveat to 2018 put option holders). Are 1lien holders having second thoughts about facing Aurelius in court and risking that PEAMCoal could be forced in administration?
There was bad news about layoffs at Peabody's most important coal mine, North Antelope Rochelle, in Wyoming. This was not unexpected, but they manner that these layoffs were handled was appalling.
The news from Wyoming is not all negative. Officials, including Gov. Mead, have recently suggested a complete modification in the way future reclamation expenses are estimated. Currently, these expenses are determined as if the mines are abandoned and an outside firm performed the reclamation. This is unrealistic. New multi-million-dollar equipment would not have to be purchased because the company would use their own equipment already onsite. New employee training would not be required; current company employees would be used. The current method grossly over-estimates actual reclamation expenses and with a possible new pro-coal president, the current regulations could be changed. A significant reduction in estimated future reclamation expenses could have a very positive impact on BTU and the entire coal industry. It could enable more favorable future borrowing by coal companies.
There was somewhat good news late last week for metallurgical coal PEAMCoal from the Australian government's new report (p.55):
Over the medium term Australia's exports of metallurgical coal are projected to increase by an average 2 per cent a year to 199 million tonnes in 2020-21, supported by increased production and demand. The value is projected to decline in the short term and then increase from 2018-19 to $19 billion in 2020-21 (in 2015-16 dollar terms), supported by a projected increase in the price and export volumes (note: $ is the Australian $)
Which date is the most critical in the near future for BTU? April 15th. That is the day after the 30-day grace period that currently is being used for the March 15 interest payment. That day is also the critical date for the sale of the mines. A filing for Ch.11 could occur on that date unless there is sale of assets.
A few weeks ago a classic short squeezed occurred that had to do with supply/demand of stock available for delivery and open-interest in call options larger than the number of shares outstanding. It did not occur because of the underline fundamentals of BTU. (Note: I sold my calls and stock into the price spike.) Open interest in the calls has decreased, but those short the stock could still have problems if they cannot borrow stock. Since stock that is kept in registered name cannot borrowed, an increase of buyers/holders requesting registered shares versus keeping them in street name could cause another squeeze. Positive news could also create a squeeze. While call option prices are no longer dirt cheap, investors still might consider buying out of the money call options.
Besides call options, investors may want to consider riding on Aurelius Capital's coattails and buying the 4.75% convertible debt that sells for under $1 ($10 per $1,000 principal amount). (Note: the interest on these can be differed without triggering a default. The amount outstanding is $732m and not the amount shown on Peabody's balance sheet because that amount is adjusted.)
Disclosure: I am/we are long BTU DEBT.
I wrote this article myself, and it expresses my own opinions. I am not receiving compensation for it (other than from Seeking Alpha). I have no business relationship with any company whose stock is mentioned in this article.
Editor's Note: This article covers one or more stocks trading at less than $1 per share and/or with less than a $100 million market cap. Please be aware of the risks associated with these stocks.