Brookfield Infrastructure Partners reports in U.S.D. Unless otherwise indicated, all prices quoted are in that currency.
The Barron's Article
On April 2, Barron's published an article entitled "How Fair are Brookfield's Fair-Value Estimates?" Although the article refers to "Brookfield" in general terms and actually begins by speaking of Brookfield Asset Management (NYSE:BAM), it really focuses on Brookfield Infrastructure Partners (NYSE:BIP), and in fact on only two of its holdings which together account for only 14% of BIP's book value, Natural Gas Pipe Lines and the Arteris toll road network in Brazil.
While the article raises valid points about varying methods of valuation of assets, especially those that are not publicly-traded, it seems to do little more than that. A summary of the main points in the article has been provided by Seeking Alpha.
Brookfield Infrastructure Partners
The Bermuda-based Brookfield Infrastructure Partners L.P. is an infrastructure holding company, part of the Brookfield Asset Management family in which the parent company currently holds a 29% stake. The company itself describes 'infrastructure' broadly as "networks over which energy, water, goods, people and data flow." In terms of the categories of its various assets, transportation would account for 42%, utilities for 41%, energy infrastructure for 9%, and a more recent segment of communications infrastructure at 8%.
BIP, now eight years old in its present form, is clearly global in its footprint. Its March corporate presentation indicates that only 10% of its holdings are North American. Europe and Australia each constitute 32% of its assets, and South America 26%. Brookfield also holds a relatively small roads acquisition in India.
Brookfield has the goal of achieving total returns in the range of 12-15% per annum, and of growing its distribution annually by between 5 to 9%. Although BEP is a constant acquirer, and for larger projects it can attract partnership capital (institutional or private equity) through its parent company, it basically seeks to grow organically. It seeks to sell mature assets at profitable returns, and to use the proceeds to buy assets that will generate even higher returns. Obviously, it looks for high-quality assets with stable income flows in the interim, assets in which institutional investors like pension funds also would be interested. In terms of its distributions, it targets keeping payouts to between 60-70% of free funds from operations.
As the Barron's article indicates, the Brookfield companies use the IFRS (International Financial Reporting System) method of accounting, which allows them to revalue assets each quarter. Due to the nature of its assets, an infrastructure entity's holdings will often have a large body of assets whose value cannot easily or immediately be established and effectively can only be estimated. In the case of Brookfield Infrastructure, the article chose to examine two of these, NGPL (now private) and the Brazilian Arteris toll-road system (Arteris S.A.; BVMF:ARTR3).
NGPL
Natural Gas Pipeline Company is a large U.S. pipeline operator in which Brookfield Infrastructure originally acquired a stake in partnership with Kinder Morgan (NYSE:KMI). In December 2015, the partnership bought out NGPL's other investors. The Barron's article focuses on the difference in valuations of their holdings between BIP and KMI, despite the fact that the two use quite different accounting systems: KMI the GAAP system, based on historical cost valuation, and BIP the IFRS system, which should provide closer 'real-time' valuations.
The article focuses on the valuations of NGPL (net of debt) between 2010 and 2015. In 2010 and 2011, the valuations were similar. In 2012, BIP increased its valuation sharply, while KMI cut it. In 2013 and 2014, BIP did cut its valuation from $2.3 billion to $1.2 billion, but KMI cut it to zero. With the 2015 purchase of the remaining shareholdings, KMI was obliged to raise its valuation, while BIP further lowered its own to $850 million. At least in BIP's case, and presumably in KMI's also, the valuations were provided by a major accounting firm and not by management.
With the differences in accounting practices, the variations and fluctuations in stated values seem to offer little real basis for comparison. While BIP's accountants may have been generous, KMI's writing off the asset value to zero had to be reversed. Basically, the only truly accurate way of establishing fair value would have been a third-party sale or purchase, as happened in 2015.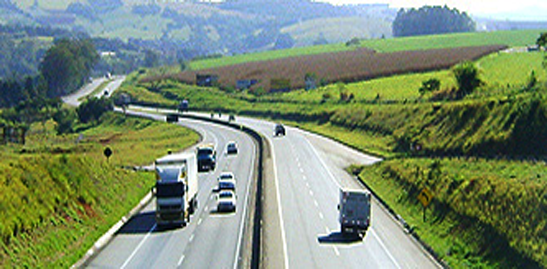 Arteris Toll Roads
With Arteris the issues are somewhat different, since BIP shares 49% ownership of a majority stake in Arteris (69.3%) with Abertis Infrastructure (OTCPK:ABRTY), a Spanish company that also uses IFRS accounting, although presumably not the same accountants, and Arteris shares are publicly traded on the Brazilian market.
Here the article compared the 2014 and 2015 valuations. In 2014, while the BIP valuation was higher, both valuations were relatively comparable, but in 2015 Abertis wrote down its valuation considerably, while BIP made a much smaller reduction. In 2014 the stated valuations by both BIP and Abertis were significantly higher than the market price of the equivalent shares. In 2015, Abertis seemed to revalue at something close to market, while BIP still maintained a considerably higher valuation ($2 billion, as compared with Abertis at $900 million).
That, of course, raises the issue of the relationship between 'fair-value' and liquidation value, especially for an asset that is expected to be held for an extended period given a market that is recognized generally to be in a depressed condition. Moreover, BIP and Abertis have jointly offered to buy out the remaining shareholders at a significant premium to market price and to de-list the company. Brookfield would further defend its own valuation by comparing it to a similar Brazilian highway operator, EcoRodovias.
Public and Private Valuations
Brookfield's CEO, Sam Pollock, had earlier noted the difference in the value of infrastructure assets between the publicly-traded market price and the price private or institutional investors are willing to pay for the same asset, putting the difference at a huge 30-40%. What is a 'fair-value' for such assets? Is it the 'fire-sale' valuation that might characterize today's Brazilian listings, or the price a private investor might pay?
Perhaps ultimately, it is a question of "the test is in the tasting." If BIP can hold its assets and receive from them a steady income from which it can reward its investors, and subsequently mature and sell off the assets at a good premium to their acquisition costs, then the issue of 'fair value' from year to year, provided it meets accepted accounting standards, is almost a moot point.
Brookfield Infrastructure seems to have done just that, buying assets in distressed and semi-distressed situations, holding them for an extended term, and then divesting them at a profit. Its strategy is reflected in its current footprint in Brazil and to a certain extent in its proposed Asciano acquisition in Australia, the latter with its eye to China, and both with an eye to the future.
Some Considerations
In the end, the Barron's article seems to promise much and deliver little. It does raise the very valid and much larger issue of how and even whether the changing fair value of assets should be reflected in reported earnings, but it does not follow up on this. With the various Brookfield companies' multitude of holdings, it focuses only on two assets of Brookfield Infrastructure. Presumably the author looked for, but did not find, others worthy of note, either in BIP or in other sister companies. Even here, while the yearly variations are sometimes significant, they are not inexplicable. What the article really fails to examine is the validity of the overall Brookfield Infrastructure thesis: that it can acquire infrastructure assets, obtain a steady return from them, and divest them at a meaningful profit.
It is really this last that most concerns investors. BIP has always presented itself as an entity with a long-term outlook, but never as a 'buy and hold' operator. Eventually, its performance on any investment should be measurable over the time it holds the asset. Its track record appears to be good, but the real assessment will always be over the total period of its holding.
Investors who are considering Brookfield Infrastructure should have a long-term outlook similar to the firm's own and recognize that with "infrastructure", they are investing in a wide range of assets. They likewise should be prepared for the risks inherent in a global footprint and a somewhat contrarian approach. They should also be ready for fluctuation in asset values with changing global economic conditions. That being said, because of the nature of infrastructure holdings, BIP offers the opportunity of asset diversity, global exposure, a reasonable annual yield, and, ultimately, returns on the divestiture of the assets held.
In fact, the marketplace seems largely to have shrugged off the Barron's article. The share price took a quick dip immediately after its publication, but seems to be rebounding steadily. The share prices of other Brookfield companies seem to have responded similarly.
Disclaimer: The information provided above is not a recommendation to buy or sell a stock. It intends to increase investor awareness and to assist investors in making smarter decisions. Prospective investors should always do their own further research, and take into account their own current financial holdings, their risk levels and their shorter or longer-term outlooks.
Disclosure: I am/we are long BIP, BEP.
I wrote this article myself, and it expresses my own opinions. I am not receiving compensation for it (other than from Seeking Alpha). I have no business relationship with any company whose stock is mentioned in this article.