Forward View is initiating formal coverage of Big 5 Sporting Goods (NASDAQ:BGFV) with a Hold rating and an $11 target price. While the shares aren't pricey, the company itself is struggling to boost profits and free cash flow. Big 5 has actually hired outside consultants to improve the company's performance, but we're not expecting a sudden, dramatic improvement in profits or sales. Retailers take time to change course due to consumers who are slow to adopt new buying patterns. Our earnings estimates for 2016-2017 account for slow revenue and earnings growth, but we don't foresee losses after 1Q16. For comparison purposes, the Wall Street consensus EPS estimate for 2016 is $0.70 with the full-year 2016 revenue forecast at $1.016B. For 2017, Wall Street expects $0.80 of EPS and $1.023B in revenue. Our forecast is presented below:

Image 1: Forward View Earnings Estimates for Big 5 Sporting Goods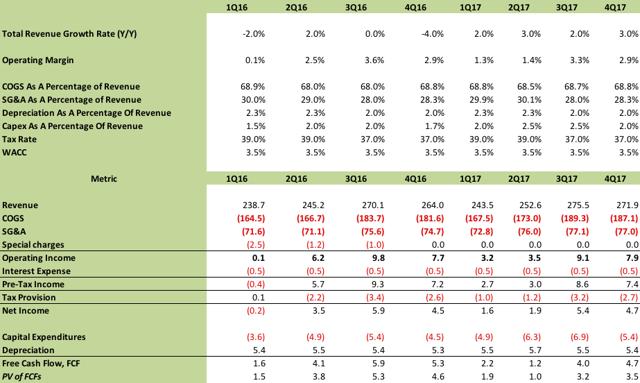 Image 2: Financial Forecast for Big 5 Sporting Goods
When developing our Big 5 valuation, we first calculated the company's WACC. The WACC is very low due to the firm's cheap debt, relatively small beta figure and limited credit risk. This impressive cost of capital represents a competitive advantage as long as the Big 5's capital expenditures yield even modest returns. With the company unlikely to significantly expand its retail footprint either this year or next year, though, the lack of investments will limit realized benefits from access to inexpensive capital.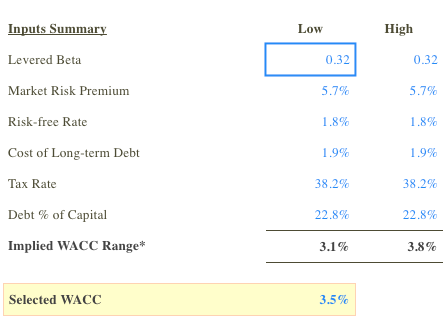 Image 3: Big 5 Sporting Goods WACC Model Created with Finbox Technology
Forward View's valuation also considers Big 5's capital expenditures and free cash flow. Since the Forward View valuation model is based on DCF modeling and methodology, we're very focused on the statement of cash flows instead of just looking at GAAP earnings. As a matter of fact, we eliminate all forecast non-cash charges from our analysis. Historically, Big 5's capital expenditures have been relatively low, and the business isn't expensive to run from a capex perspective. By contrast, some of the company's competitors maintain significant capital spending programs. Cabela's notably over-invested in recent years and found ROIC to be underwhelming. Going forward, Cabela's retail expansion plans have been halved for 2016, with similarly slow growth in 2017.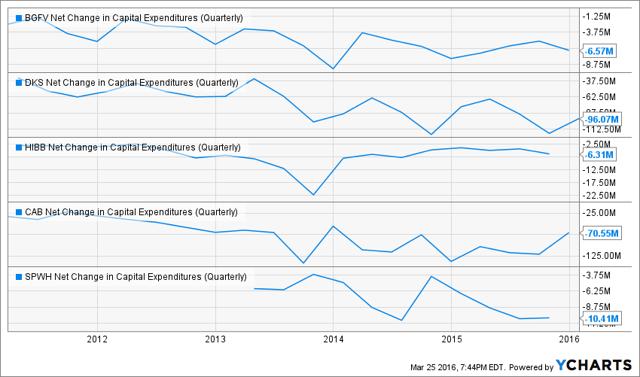 Image 4: Capital Expenditures by Sporting Goods Retailers
As you can see in the chart below, sporting goods retailers have somewhat erratic free cash flow generation patterns. Typically, the holiday season is the key period for harvesting cash flow. We often say that these companies sow investments early in the year and reap free cash flow in the last quarter of the year. It's not a perfect way of thinking, but Q4 is generally a great period for retailers to rake in dollars.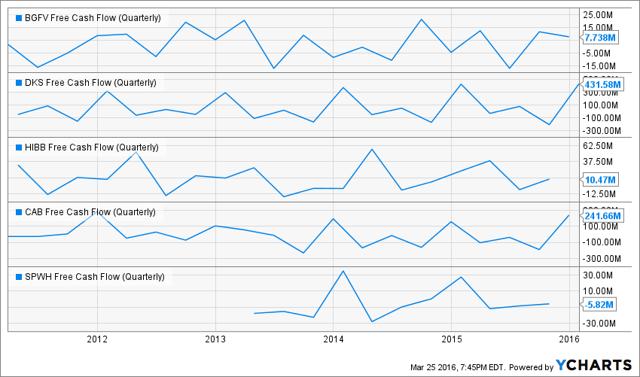 Image 5: Free Cash Flow Comparison for Sporting Goods Retailers
Our valuation for Big 5 includes five years of explicit quarterly cash flow generation estimates followed by a long-term growth forecast. We ultimately found that the shares are reasonably priced at the present time. Forward View also doesn't forecast any significant near-term catalysts likely to yield sudden appreciation in the stock price. Big 5 is not active on the M&A front, so don't look for a big merger or acquisition to light a fire under the stock.
Overall, we think Big 5 Sporting Goods is a good company with a stable business. The company's growth prospects, however, aren't very exciting. Big 5's regional presence in the western USA does create geographic risk, especially with the company's predominance in California. A lack of diversification can either be a blessing or a curse, but for Big 5, we're inclined to think it's the latter. While California and surrounding states offer exciting outdoor opportunities and popular sports teams, the regional economy isn't fantastic. California's volatile weather and fiscal position increase the risk to Big 5.
Investors seeking solid dividends should at least consider the stock at current levels, though. We don't forecast significant price appreciation in the stock, but income-focused investors and fund managers can add a dividend-paying retail stock to their portfolios by acquiring a position in Big 5. There aren't many retailers offering better dividends, so Big 5 stock can add diversification to an income-oriented portfolio. We do question the exceptional payout ratio for 2016, though. Big 5's management team seems to be taking an unnecessary risk with a forward payout ratio well above 75%. We're not sure why the company felt that a 25% increase in the annual dividend was important right now.
We'll continue to watch the company's performance and assess the macro environment's impact on the sporting goods industry. Please continue to follow our research on the sector and look forward to additional sporting goods company initiation reports coming soon! We're very excited about our coverage plan and will be rolling out multiple initiation reports every quarter this year.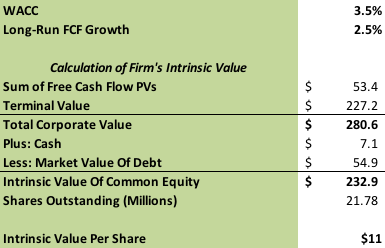 Image 6: Forward View Valuation for Big 5 Sporting Goods
Disclosure: I/we have no positions in any stocks mentioned, and no plans to initiate any positions within the next 72 hours.
I wrote this article myself, and it expresses my own opinions. I am not receiving compensation for it (other than from Seeking Alpha). I have no business relationship with any company whose stock is mentioned in this article.