When the OPEC meets on April 17, oil-producing nations may iron out details on freezing oil output this year. Already, crude prices are responding positively ahead of the meeting, with WTI closing close to $40 a barrel. Investors looking for an entry point in the beaten down sector should consider the vertically integrated companies. While Exxon (NYSE:XOM) and ConocoPhillips (NYSE:COP) look attractive, BP plc (NYSE:BP) has the most upside.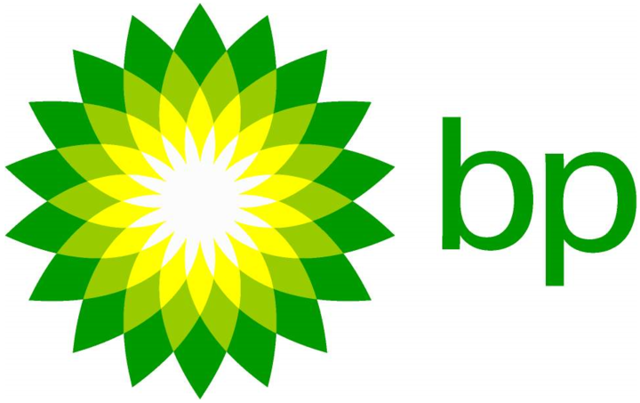 Superior dividend yield
Confidence for BP is so low that the stock's dividend now yields 7.96 percent. The company reaffirmed that its first priority is its dividend. Even if operating profits fall, BP will reset its capital and cash costs and sell assets before cutting its dividend. In 2015, the company distributed $6.7 billion in dividends. It ended the year with a reserve replacement ratio of 61 percent.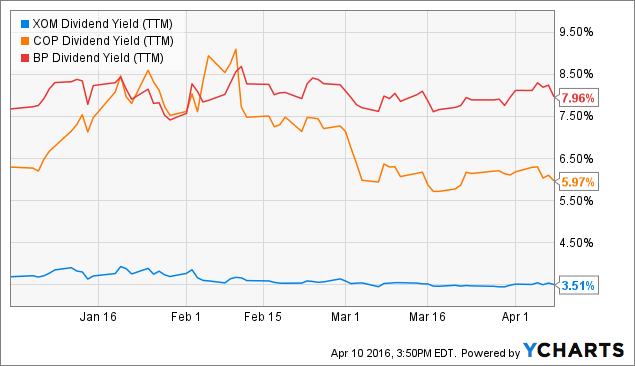 XOM Dividend Yield (TTM) data by YCharts
BP generated $5.8 billion last quarter, which is plenty of positive cash flow to sustain its operating requirements and dividend. The company still offers dividend safety in 2017 even if the $60 per barrel Brent oil price target is not met. BP may lower capital expenditures if it needs to.
Lower asset divestments
BP was lucky in raising its cash through asset sales ahead of oil prices collapsing. Asset divestment totaled $10 billion in 2014 and 2015. It follows with sales of between $3 billion-$5 billion in 2016. Next year, BP's business plan is flexible enough in allowing for the sale of no more than $3 billion in assets.
Higher oil prices still needed
If members of OPEC successfully agree on first freezing and then cutting oil output at the April 17 meeting, BP's dividend safety extends through 2020. BP's management forecasts it needs Brent oil price at $56 per barrel to sustain the $2.40 per share dividend. By 2021, oil must recover to the $80 level. If it does not, BP's annual capital expenditure of $18.7 billion needs to fall.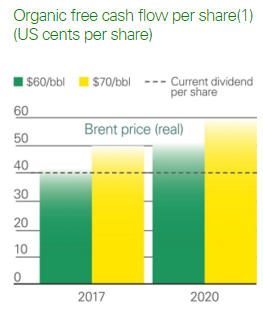 Source: BP plc
Lowering output
Should oil prices not trend higher, BP will not raise output. Instead, it is likely to lower production, in which it is effectively choosing value over volume. Capex and exploration will fall while new projects having higher profit margins will come online first.
BP underperformance
Although shares of ConocoPhillips fell harder than BP's, its stock is already up 32.8 percent from its yearly low. By comparison, BP's stock is up only around 12 percent from its yearly low.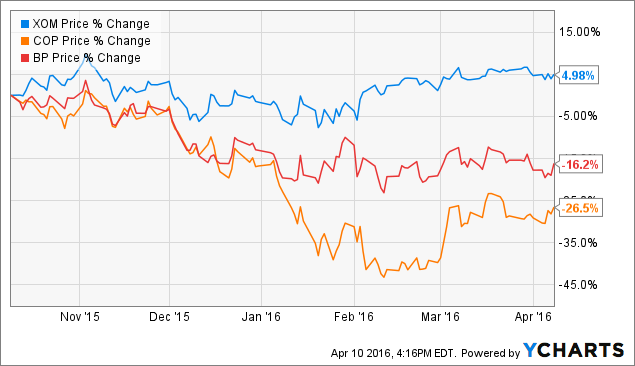 XOM data by YCharts
The market is still punishing the company for its $20 billion in settlement obligations related to the 2010 oil spill. Fortunately, BP has 16 years, or $1.25 billion a year, to pay the fine. There are still individual and business claims not involved in this settlement that may bring some uncertainty to the stock.
Risks
An unfavorable outcome from the OPEC meeting may hurt oil stocks. Exxon and ConocoPhillips are already up nicely from yearly lows, while BP's stock is range-bound between $28-$32.
Your takeaway
If energy stocks fall, BP offers a comfortable dividend for investors willing to hold the stock for the long term. The down-cycle in oil will eventually reverse, but no one knows when it will happen. Investors may only make defensive moves by picking stocks that pay an income, are steeply discounted, and fundamentally sound. BP offers all three characteristics.
Disclosure: I am/we are long BP.
I wrote this article myself, and it expresses my own opinions. I am not receiving compensation for it (other than from Seeking Alpha). I have no business relationship with any company whose stock is mentioned in this article.