The Microsoft Build event (30 March-1 April) has shown how Microsoft (NASDAQ:MSFT) is working hard on the entire ecosystem, accelerating and widening the development on multiple aspects.

Xbox, Windows 10, Windows 10 Mobile, Linux, SQL Server, PCs, Continuum, Office and Azure are all core aspects of Microsoft's path, which looks very promising. In addition, even if Terry Myerson's (Microsoft Executive Vice President of the Windows and Devices Group) declarations are not so positive for Windows smartphone development in 2016, this topic needs some insight to better grasp the possible roadmap. But stay assured that Windows Mobile development is not dead at all.
Anyway, a very important topic regards Linux, in particular the Bash shell that surprised developers at Microsoft Build. Considering a lot of other new features, Microsoft is willing to attract more and more developers in order to greatly improve its still not complete Windows Store (its Achilles heel). And it may have found the right path.
Let's get into it.
Bash and SQL Server
Microsoft has already reported that SQL Server will be released for the Linux environment next year, opening a new profit "window"; it is likely that there is a group of Linux powered companies that need/prefer the SQL Server platform, or it is highly possible that some companies want to ditch Windows while remaining loyal to the platform.
In any case, that announcement was surprising, but Microsoft has made another surprising move on the first Build day: Windows 10 will support the Bash shell.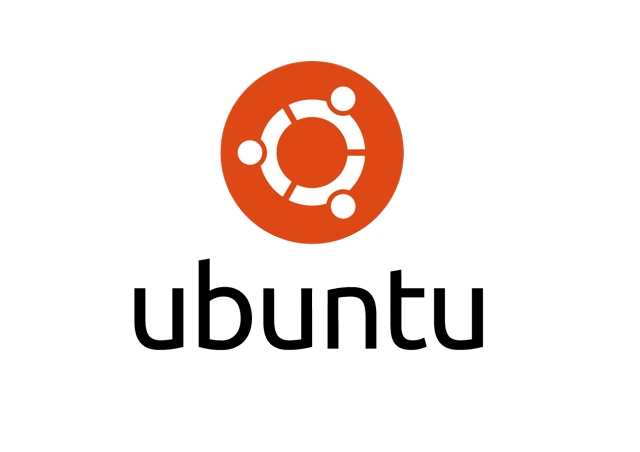 The Bash is a textual GNU shell used under Linux (for example Ubuntu), and it is going to be natively implemented into Windows 10. I must underline that this is a genuine Linux image provided by Canonical (Ubuntu) that runs on a Windows Subsystem for Linux (WSL): this will not be a virtualization or other half-service implementation. A lot of developers will be able to exploit the open source shell and command language directly from Windows, using native APIs, EXT file system and there will be VT100 and SHH support under Windows 10 skin.
Believe me, this is a very interesting move from Microsoft, since the Ubuntu image is not a recompiled one but a native image: this means that Microsoft has the potential to run tons of Linux apps from its WSL, creating a new florid and multi-use developing environment.
Xbox Retail to devkit
Microsoft has announced a couple of interesting things regarding Xbox: first, the Xbox One (and future Xbox devices) Preview program will be integrated with the Windows Insider program, reducing the Windows development dispersivity. Most important, Microsoft announced that Windows Anniversary (the upcoming summer update) will enable retail Xbox consoles to become developers kit Xbox consoles just with a setting change. This is extremely important for the Microsoft entertainment market, because it will enable a lot more developers to develop on Redmond's consoles (the actual devkit request procedure is a little complex), and it may help developers to shape games in a more uniform way across Windows and Xbox.
Windows 10 Adoption
During the first keynote, Satya Nadella (Microsoft CEO) and Terry Myerson shared some statistics about Windows 10 adoption: after 8 months from its release, Windows 10 is powering more than 270M devices around the world, delivering the best adoption rate in Microsoft's OS history. For comparison, Windows 7 was adopted for 150M devices and Windows 8 for 125M devices during the same time frame.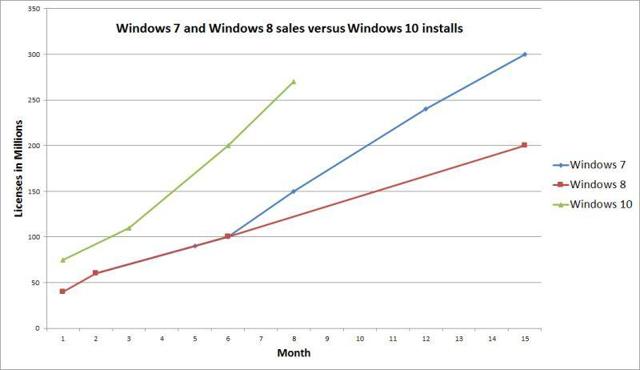 CREDITS: HDBLOG.IT
It is obvious that the 1 year free upgrade strategy is the main cause of this great performance, but such an adoption rate is still really remarkable: Microsoft targets 1B devices within 3 years from the release and it is a highly feasible target at this point.
Such an adoption rate generates a higher potential use of Microsoft related services through Cortana, Bing, Office 365, One Drive and other cloud services and so on. At the same time, 2-in-1 devices are sustaining PC sales with correlated OEM agreements that bring additional revenues to Microsoft. The more Microsoft is able to spread Windows 10, the higher is the chance to make additional revenues and profits from the Windows ecosystem.
I personally consider 270M devices within 8 months a great mark. Considering also that Microsoft has reached 1.2B of Office users, it makes clear how the Microsoft ecosystem is growing fast.
Anniversary Update
However, the first issue that Microsoft will have to face will be the end of the free upgrade period: at the end of July, the free upgrade won't be available anymore and the Windows sales will probably decrease (anyway, a deceleration would be physiological through time).
However, we have to consider that business and enterprise upgrades are going to ramp up during this year and that the Anniversary Edition major upgrade will be free and available this summer. Anniversary Edition is a major update (similar to 8.1) that will bring a lot of additional and interesting features:
A notification center that will be able to synchronize every device connected to a single account (even on Android and it will implement also widgets and live tiles inside).
Double processes are required no more to run background applications. This implies great easiness of application development and better performance.
The Universal Windows Platform will support extensions for the apps, implying that every Universal App will be able to have an internal ecosystem (Windows Edge will be the first application to implement it).
New instrument sets for Windows developers and Feedbacks.
Handoff-like features: it will be possible to continue with an app on a different device from the same ending point (Office will be the first example), and it is to be seen if handoff-like phone calls feature will be wholly implemented or if it will be relegated to Continuum connected devices.
Interactive Live Tiles, which will be highly dynamic.
Bash and Windows Subsystem for Linux.
Beefed up Cortana.
PC as a continuum target.
Such set of features is obviously highly intriguing and attractive, since it makes Windows a more advanced and productive ecosystem for developers, consumers, business and enterprise users. In particular, consumers and business users will be very interested in the new Notification Center, the extension platform and the handoff-like feature. Redstone will likely be sufficient to sustain the 12+ month Windows 10 adoption rate at interesting levels.
Microsoft Edge
The browser has always been a fundamental part (positive and negative) of Microsoft Windows OS. Windows Edge is essentially a big improvement and it delivers fast web surfing, reliability, compatibility and very low power consumption (it generally consumes a lot less than Firefox and Chrome with the same web surfing script tests).
With the major update (and through the year), Microsoft Edge will earn an extension ecosystem, providing Ad Blocker, Amazon, OneNote, LastPass and Evernote as the first extensions. In addition, Edge extensions will be able to communicate with Windows native apps (with users' permissions).
There will be the biometric and the Real Sense authentication integration, in order to access web sites typing passwords no more.
Edge will be featured with new touch gestures.
Ad Blocker and Microsoft Translator will be integrated.
Heavy improvements for the web apps and easy publication.
Heavy HTML5 improvements.
I think that advanced authentication and extension availability will be attractive for both business and consumers, in particular Ad Blocker integration will be welcome.
Beefed Continuum
Let's talk about the mobile sector now.
Continuum will be highly enhanced with the upcoming major update, getting various and different features that will make it more polyvalent:
Continuum will finally support the Xbox controller connected to the dock. While it is still unknown if the support will be available also through Wi-Fi, this feature transforms the Continuum devices into small portable consoles for the joy of mobile gamers and emulators.
Continuum will be able to target an existent PC. Actually, Continuum needs a combination of free to use devices (monitor, mouse, keyboard) to be connected through the dock in order to use Continuum. But with the major update, it will be possible to simply use Continuum directly on your desktop, tablet or laptop, using the monitor, keyboard and mouse connected to your existent device, while the smartphone will be available to be used from the PC (the smartphone will be mirrored under a window) or directly from its touchscreen. It is a very sensible feature because it is easier to find a complete PC at home or at the office instead of lone peripherics and the suitable dock (or miracast display): the availability of compatible devices becomes massive.
Handoff-like features: As I have already mentioned, it will be possible to resume an activity on a device right away from where we finished on a different one. In particular, it has been confirmed that it will be possible to transfer a phone call on the PC through continuum, but it is still unknown if the feature will work on Wi-Fi.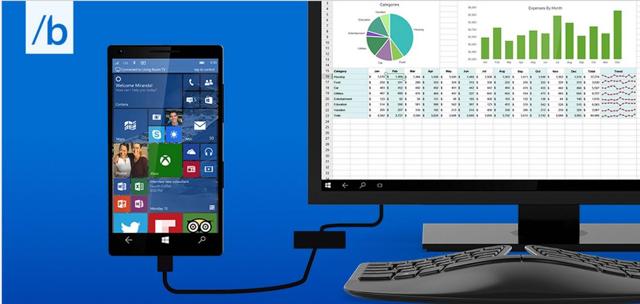 CREDITS: TECHNOBUFFALO
Considering also the beefed up notification center, it is clear that Windows 10 Mobile will become more productive and interesting, thanks to these and other additional features. But still, we have to face the apps availability issue.
Xamarin and Desktop Converter
On 24th February 2016, Microsoft announced that it would acquire Xamarin. The acquisition was very interesting from the developer point of view, but Microsoft decided to raise the bar and release it for free even to the holders of Visual Studio Professional and Enterprise versions.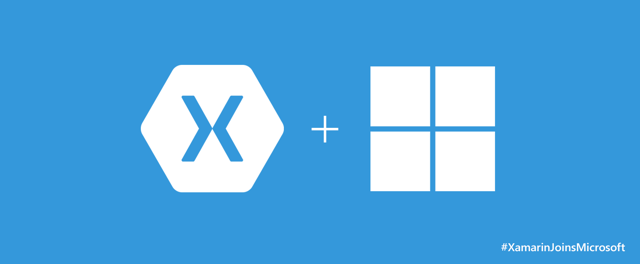 This is a key developer tool for Microsoft: Xamarin simply enables developers to take full advantage of .Net code, use C# to build various APIs, build a common code and use it to create native apps for iOS, Android and Windows. This is a powerful instrument for developers, since they will be able to use a single language (C#) in order to write a single common code to be shared across three different platforms. The fact that it will be free for paying users is extremely important and farsighted. In addition, the runtime, the SDK and the command line instrument will be made open source.
But this is not enough: the company decided to release its Desktop Converter, which is the result of Project Centennial; this application is the key component of Project Centennial toolkit and it will enable developers to convert Win32 and .Net x86 applications to Universal Applications. There are more than 16M x86 applications with the potential to be converted and released in the Windows App Store. In that way, the application environment will be more solid, controlled, verified and secure and it will be possible to run traditional x86 applications even on Windows 10 x86 smartphones (sensibly in Continuum mode). In addition, for less famous companies and applications, the use of a unified store will be a possible source of higher media exposure.
The Desktop Converter needs a little insight: the eventual conversion of a Win32 or .Net app may happen as a full conversion or a partial conversion. A partial conversion has two packages, a Universal Windows App (UWA) and a Classic Windows App (CWA). The UWA can act with a universal interface, maybe in a reduced visualization for simple tasks, while the CWA remains practically the old application that runs at full thrust once a display is connected. In this way, developers will likely quickly convert traditional apps once the Surface Phone lineup will be released, without the need of an immediate full conversion. Thanks to the chance of an hybrid conversion beyond the full one, I expect developers to enjoy Project Centennial.
Myerson
But something sounded alarming and pessimistic during the Build 2016: Myerson said that Windows Mobile will soon be the focus of Microsoft strategy; it is part of the family right now, but it is not the sector where Microsoft wants to attract the most of developers' attention during 2016.
Does it mean that Windows Mobile is a dead project? Not really.
Consider the following:
Beefed up Continuum with PC as a target device.
Desktop Converter for Win32 and .Net applications.
Xamarin for free and common code for Android, iOS and Windows.
Handoff-like features (phone calls too).
Advanced notification center (also Android).
Xbox controller supported in Continuum.
Beefed up Cortana (also Android).
The majority of these features have been announced and demonstrated in successive hands-on sessions: this practical approach tells us that Windows Mobile is not the main focus for 2016, but the number of features for Windows Mobile and its developers is staggering and it demonstrates that Microsoft is still considering this business a very important one. There are many irons on the fire and this is fundamental.
I think that Myerson's declaration regards more what is happening right now on Windows Mobile update and development: Windows 10 Mobile was set to be released in October, but the update has been released only in 1Q 2016 and not for all the forecasted devices.
In addition, Microsoft has already said that it wants to produce fewer smartphones and that it prefers to let OEMs use Windows 10 Mobile. Microsoft has already released the business Lumia 650 and we will probably have to wait the following Fall in order to see something new.
There have been also rumors stating that Microsoft is willing to completely detach from Lumia production and to concentrate only on developing the Surface line (with the so desired Surface Phone and Surface Mini eventually), but Myerson's declaration sounds more like there will be no further device this year.
It may be true, but in my opinion, his declaration essentially regards the Lumia and classic smartphone market, and this would comply with recent rumors. On the other hand, the Surface Phone would partially break away from the traditional concept of smartphone: it would be a mobile pocket PC, able to run Win32 and .Net apps under the form of Universal Applications, and that is really different from Android, iOS or a simple Windows Mobile. It wouldn't be a simple smartphone but... a Surface device.
Obviously, a Surface Phone may arrive in early 2017 and not in late 2016, depending on the actual development level and also depending on Intel (NASDAQ:INTC) products: Intel is expected to release the new Broxton platform with Goldmont cores at 14nm in 4Q 2016, but it is also possible that Microsoft will wait for the next iteration at 10nm in order to lower further the power consumption. In any case, if it will not be released in 2016, 2017 will be the right year: the management has commented too many times about the will of producing a smartphone (Surface Phone) consistent with Surface philosophy, therefore, it cannot be too far.
Nadella
I consider Myerson's declaration nothing to be worried about at all, moreover consider Nadella's latest interview at Business Insider.
During the interview, I noticed three particular concepts exposed by Nadella: first of all, he refers to Windows as a single operative system or ecosystem, meaning that the mobile aspect grows in synergy with the entire system. This is a very important point, because we can expect continuous development from this point of view (and this is proved by the irons on fire with Continuum, notification center, Cortana, Desktop Converter and Xamarin).
Then, he stated that it sees Continuum as the unique and really distinctive feature of Windows Mobile in the future. Microsoft wants to create another class of devices where the smartphone acts like a PC once it is connected to a PC or a monitor. Like it did with the 2-in-1 devices, it wants to create a new and peculiar market. The Surface Phone or similar products that are able to exploit the converted Universal Apps and Desktop Converted Win32 and .Net applications. That is where Microsoft is probably heading to.
Another important part of the interview regards India: Nadella says that India is essentially a mobile-first nation (more than 1.3B people) and, like every emerging nation, it will need more and more computational power and productivity products (PCs and sort of) as the nation grows. In his opinion, Continuum would be the perfect evolution suited to improve their productivity starting from the mobile sector. I think that the plan is essentially correct, Continuum could be a killer feature in that nation. Considering also that India is likely to become the new Chinese market (for what regards growth and population), I think that this is a very important market to monitor and eventually attack.
Latest Rumor
There is a fresh rumor stating that three Surface Phones will come in early 2017, probably during the first months, concomitant to the second part of the major update (Redstone 2). The rumor is sensible, most of all because the Surface Phone would perfectly exploit Redstone 2, and the fact that Intel's Kaby Lake availability won't be so high in late 2016. In addition, it is sensible to think that Microsoft would prefer to wait a little more than last year, in order to release more hardware/software optimized devices (and avoid Skylake-like issues as it happened with Surface 4 Pro).
It is to be seen if the Surface Phone will adopt a sort of Core M or a Broxton SoC. Anyway, even if they were to adopt a Broxton platform, the Surface Phone are likely to be released in early 2017, in order to greatly optimize the product to be released together with the Surface lineup. In addition, Broxton is expected to be released not before 4Q 2016.
Note about Broxton: since Broxton is expected to be released in 4Q 2016, it looks like it is a derivative of Kaby Lake architecture. This would be interesting, because it would mean that the Z class SoCs (Z class is used for smartphone/tablets) are finally on par with the Y/U/S/K classes (Core M and Core iX) used in laptops, desktops, 2-in-1, NUCs and so on.
Azure and Office
Office and Azure are delivering great results instead: Office is used by 1.2B single users and is adopted by 85% of the Fortune 500 companies, while the mobile downloads have gone beyond 300M. 50,000 new companies subscribe to Office 365 every month, while several billion hours per day are spent on Skype and multi-billion emails are sent every day on Microsoft platform. This is an outstanding success for Microsoft, which has been able to build a solid and spreading cloud Office.

Even Azure is going very good, being used by 85% of the Fortune 500 companies, with 120,000 new subscriptions per month. 5M entities use Active Directory and more than 4M developers already use Team Services of Visual Studio. Even Toyota has just announced that its connected services will be Azure powered.
Microsoft is admirably delivering in the cloud computing and services, and it has a bright future of profits and revenues ahead.
Takeaway
The resume is: Cloud is bright, Azure is bright, Office is bright, Continuum is beefed up, Desktop Converter has an enormous potential, Linux under Windows skin is revolutionary and very intriguing, three Surface Phones (or variants) are coming in late 2016 or early 2017, and Xamarin targets a complete development field.
The main negative point for Windows Mobile and Windows 10 is the lack of a high number and high quality number of apps on the store, but recently Microsoft has been able to add more than 150,000 apps during the last three months, and this has happened without the latest announced features. Bash (Linux) under Windows skin, Xamarin under Visual Studio and the Desktop Converter for Project Centennial are likely to greatly improve Windows Store situation. Once all these features will be available and working at regime, Microsoft will push OEMs to build Windows 10 smartphones and it will also release the Surface Phone x86 powered lineup.
Microsoft is shaping a powerful ecosystem, centered on its OS and Cloud system, and the strategy is working extremely well. The mobile counterpart will not delay for so long and it will improve Windows adoption and its related services. The India market is the most promising for the coming years and it is the most suitable nation to see an effective use of Continuum in the future.
Surface Phone may drive a new market, like Surface lineup did with the 2-in-1 devices, while Microsoft is working hard on building the most effective ecosystem to support it.
Intel Corporation is obviously the most important supplier that may benefit from this kind of devices. Surface Phone would be x86 powered, probably by Broxton or Core M SoCs (or similar), and it would provide a fantastic entry point for Intel. Intel has always failed to attract customers in the mobile market, but now it is developing the interesting SoFIA LTE and SoFIA LTE 2 platform to attract customers in the low and mid end market. If it will be able to put its future high-end SoCs into a tier 1 product, the path for a consistent market share increase would easily open. The fact that it has probably won a part of the future modem supply for Apple (NASDAQ:AAPL) devices, it is something that makes brighter its future in the mobile sector. On the contrary, Qualcomm (NASDAQ:QCOM) may even suffer the eventual Intel's rise in the mobile sector, not to mention the increasing lawsuits for unfair competition.
Obviously, Intel has a lot of other sectors where it is set to generate additional revenues and profits, like SSD Octane, 3D Xpoint, FPGA processors, Cloud and Virtualization, HPC and Data Servers.
Are we back to Wintel "consortium"? Yes, and it looks solid and promising. I consider Microsoft and Intel a buy with a long term expectation, even at these levels.
Disclosure: I/we have no positions in any stocks mentioned, but may initiate a long position in MSFT, INTC over the next 72 hours.
I wrote this article myself, and it expresses my own opinions. I am not receiving compensation for it (other than from Seeking Alpha). I have no business relationship with any company whose stock is mentioned in this article.
Additional disclosure: The author does not guarantee the performance of any investments and potential investors should always do their own due diligence before making any investment decisions. Although the author believes that the information presented here is correct to the best of his knowledge, no warranties are made and potential investors should always conduct their own independent research before making any investment decisions. Investing carries risk of loss and is not suitable for all individuals.