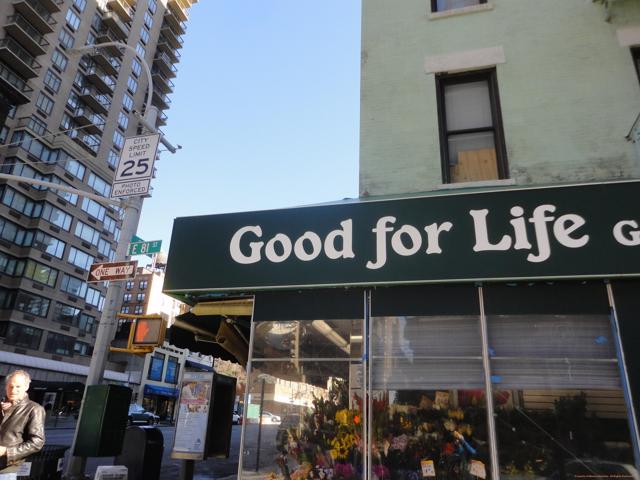 In recent discussion, I have been outlining some serious concerns I have about oil, and I maintain them. However, I would be amiss to fail to note when a bit of good news and a potentially important catalyst arises. Last week's abrupt reversal in oil prices was by no means without a meaningful catalyst. There was in fact an important catalyst behind it that I have talked about in the past. Throughout the winter we saw builds in crude oil inventory extending through the historical average seasonal inventory peak point. Finally, last week, we received news of a large and unanticipated draw from crude oil stocks. It stopped a nascent trend of oil price decline, and lifted both oil and equities higher to close the week. If the week's data becomes a sustained trend, it could serve to at least stabilize energy prices. However, my concerns about the demand side of the equation due to new weakness I anticipate for Europe causes me to temper enthusiasm.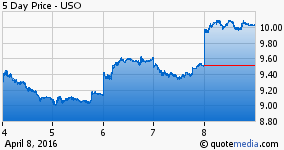 5-Day Chart of USO at Seeking Alpha
The five-day chart of United States Oil (NYSE: USO) shows an abrupt end to the nascent pressure on oil prices. It actually began last Tuesday afternoon when the American Petroleum Institute (NYSEMKT:API) reported its estimate for crude oil inventory. API reported a surprise draw of 4.3 million barrels against expectations for a build of 3.2 million barrels. The next day's EIA data confirmed and strengthened the positive catalyst, as the EIA's more complete data reported an even bigger surprise draw of 4.9 million barrels. You can see in the chart above what this meant for oil last week, and in the chart below what it seemed to stop.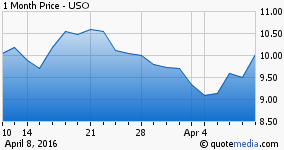 1-Month Chart of USO
Oil prices had been declining into the data, I believe due to intensifying concern about Europe after the terrorist attacks in Brussels. The news about supply was so important that it at least temporarily erased those concerns.
I have discussed the importance of a potential turn in supply trend in the past, and have even called it the most important possible catalyst for oil price inflection. If that turn is happening, it is important news for energy prices and should act as a stabilizing force at minimum. That is because the supply glut has been the most important weight against oil prices to-date, followed by worries about the economies of China, Europe and the United States.
Before the latest crisis, rich oil prices allowed for intense new production in North America, where energy independence has become an important political and economic course. But that same effort brought important new supply to market and caused an imbalance to global supply. Likewise, recent oil price collapse has been impacting production at the margin and finally appears to be making an important impact to supply, though seasonal factors are also at play along with stubborn concerns about new Iranian supply.
Despite the importance of this possible turn in trend for U.S. inventory, I have new worries about the demand side of the equation now. These concerns could cap oil's gains, and depending on actual data, could revive downside drive for oil. The events in Brussels and Paris cannot be overlooked, and their impact to global demand is probably going to prove important in coming months. I covered the European problem in my article entitled, Still Avoid Europe Despite Contrarian Temptations. Summarizing, there is a real and tangible cost to bear relative to terrorism events and concern for more. Governments and businesses raise expenditures on security as a result, without a commensurate increase in receipts and sales. At the same time, tourism and domestic consumer patterns are impacted as safety concerns become an issue. This leads to at least a temporary slowdown in customer traffic and sales. The terrorism issue appears to be a sticky one for Europe, unfortunately, and combined with the costs of the refugee crisis, I anticipate will impact early 2016 GDP. The impact could be significant enough to outweigh the positive influence of the European Central Bank's (ECB) extraordinary efforts to inspire economic expansion. If European economic activity disappoints, I expect new concerns about global energy demand would arise.
| | |
| --- | --- |
| Energy Relative Shares | April 11, 2016 1:15 PM EDT |
| SPDR S&P 500 (NYSE: SPY) | +0.5% |
| United States Oil | +2.2% |
| iPath S&P GSCI Crude Oil (NYSE: OIL) | +1.3% |
| United States Natural Gas (NYSE: UNG) | -3.6% |
| Energy Select Sector SPDR (NYSE: XLE) | +0.4% |
| SPDR S&P Oil & Gas E&P (NYSE: XOP) | +0.3% |
| Market Vectors Oil Services (NYSE: OIH) | +0.8% |
| Exxon Mobil (NYSE: XOM) | +0.7% |
| Chevron (NYSE: CVX) | -0.3% |
| B.P. (NYSE: BP) | +1.2% |
| TOTAL S.A. (NYSE: TOT) | +1.2% |
| ConocoPhillips (NYSE: COP) | +1.2% |
| Phillips 66 (NYSE: PSX) | -0.0% |
| Occidental Petroleum (NYSE: OXY) | +1.2% |
| Schlumberger (NYSE: SLB) | +0.7% |
| Weatherford Int'l (NYSE: WFT) | +0.9% |
| Halliburton (NYSE: HAL) | +0.9% |
Energy and energy relative shares were still benefiting in Monday's trading. Even so, while I am enthused about the most recent U.S. oil inventory data, I must temper that enthusiasm due to my expectations for Europe. Also, one data point does not a trend make, and other seasonal factors were likely at play, including weather and the calendar fall of Easter, due to its spending and travel influence. I will be keeping my eye on all factors affecting energy as always, and invite relative investors to follow my financial column here at Seeking Alpha.
Disclosure: I/we have no positions in any stocks mentioned, and no plans to initiate any positions within the next 72 hours.
I wrote this article myself, and it expresses my own opinions. I am not receiving compensation for it (other than from Seeking Alpha). I have no business relationship with any company whose stock is mentioned in this article.