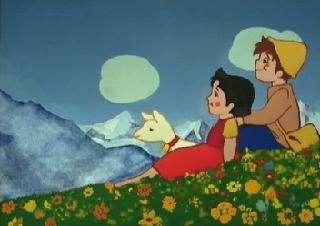 Here is a little tribute to the reader who provoked this week's theme with her comments. Thank you Heidi; and welcome to...
... Resource Sector Digest
(Vol. 31 - April 11, 2016) Brought to you reliably as every week by Itinerant and The Investment Doctor.
For those unfamiliar with our format, here is our proven recipe for success. In the following, we shall:
Set the scene,
highlight actionable ideas,
comment on news releases, and
link to relevant articles.
And right now is a good moment to pause and consider our cordial invitation to join Itinerant Musings for exclusive access to actionable research on mining and energy stocks.
In case you missed out on previous editions of this newsletter, simply click here, here, or here to catch up.
Setting The Scene
Our recent article on Perseus Mining (OTCPK:PMNXF) prompted a lively discussion, and among other bits and pieces, an exchange with a reader going by the pseudonym Sleepless in the Alps, or Heidi for short. Here is the excerpt from her comment:
"Gold mining stocks are prime vehicles for the pump-and-dumpers to ripe (sic) off your hide. If we weren't prohibited from doing so in our fund, we could take a stock like the one above and make us an income stream you wouldn't believe."
Let us define "pump-and-dump" before we proceed to discuss its prevalence in the gold mining sector. Here is how the SEC describes it:
"Pump-and-dump" schemes involve the touting of a company's stock (typically small, so-called "microcap" companies) through false and misleading statements to the marketplace. These false claims could be made on social media such as Facebook and Twitter, as well as on bulletin boards and chat rooms. Pump-and-dump schemes often occur on the Internet where it is common to see messages posted that urge readers to buy a stock quickly or to sell before the price goes down, or a telemarketer will call using the same sort of pitch. Often the promoters will claim to have "inside" information about an impending development or to use an "infallible" combination of economic and stock market data to pick stocks. In reality, they may be company insiders or paid promoters who stand to gain by selling their shares after the stock price is "pumped" up by the buying frenzy they create. Once these fraudsters "dump" their shares and stop hyping the stock, the price typically falls, and investors lose their money.
Heidi is correct, in stating that resource and especially gold stocks are often used as vehicles for pump-and-dump schemes. In fact, we observe over-promotion of resource stocks with questionable merits on a regular basis, and we try to keep close track of (and a safe distance from) the promoters, the stocks, and most importantly the potential beneficiaries of such activities. While the pumping typically follows the general script outlined in the SEC excerpt above, we would like to add dumping by the company itself as a variety on the general theme, i.e. a stock promotion followed by a placement at elevated levels.
From our observations, and as a very general rule with plenty of exceptions to prove it, we would argue that the further a resource company has progressed along the typical development path, the less likely it is to be abused in pump-and-dump shenanigans. This observation can be explained by the amount of technical and financial information that accumulates as companies explore, define a resource, and then develop a metal deposit towards eventually mining it. Much of the data generated and filed along the way needs to be independently audited and verified and then put on permanent public display. As data accumulates, it becomes easier to verify claims by stock promoters or management, and therefore trickier to pump a stock.
The requirement to file standardized data in a place where it can easily be accessed by the public is a fairly efficient insurance against pump-and-dump frauds since it allows potential investors to check up on companies before committing funds. Ironically, existing rules on data transparency and quality were put in place following a scandal that shook the resource sector to its core in 1997, the Bre-X scandal. This was not a pump-and-dump scheme of the garden variety described above, but one of epic proportions involving tampering of drill cores, and the death of the person who stood at the center of the scandal.
This leads us to the point where we disagree with Heidi. Contrary to her assertion we are not aware of many (operating) gold miners being used for pump-and-dump frauds. In most cases, these companies have too much data on public display, too many people involved in management of the company, and also too much trading volume to make pump-and-dumping a viable option. We are not saying that it doesn't happen, but we believe that pump-and-dump malpractice is much more prevalent in the junior sector, and much more of a danger to investors when it comes to more speculative junior explorers and developers.
Seeking Alpha has implemented rules to curb pumping on its platform, and we commend Seeking Alpha for its efforts to this regard. Unfortunately, these rules imply that articles on small-cap explorers typically do not get published. This is regrettable in cases of genuine opportunities, but effective in keeping many stock promoters from pushing their wares on the platform. And where the mentioned rules fall short, the community of readers, commenters and authors has been remarkably efficient in the past to expose stock pumps when they have occurred. It's comments like Heidi's that keep us on our toes as your trusted digesters of resource sector information. Heidi's comments should also serve as reminders to the greater Seeking Alpha community to stay vigilant and expose pump-and-dump schemes when they occur in this particular corner of the Internet.
Actionable Ideas
So once again and for one last time we point to the Perseus/Amara (OTCPK:CLUGF) merger and state that our article is not a pump, but a sincere pointer to what we perceive to be an outstanding investment opportunity.
Kees Dekker has contributed a remarkably detailed article as guest commentary for Itinerant Musings subscribers. He is very bullish on Pretium Resources (NYSE:PVG).
The Investment Doctor has doubled down on Sierra Rutile (OTC:TNUMF), and has shared his reasons in this article.
News Releases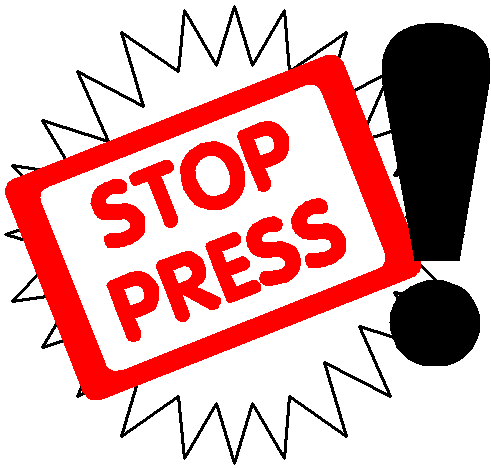 True to the theme of this installment, we are limiting ourselves to a discussion of news releases by small- and micro-cap resource companies; and we promise our readers that there will be neither pumping nor dumping involved in the following section. Feel free to add your 2 pennies (but no more) in the comment section below.
After decades of seemingly comfortable and sleepy existence, Eastmain Resources (OTCQX:EANRF) was kissed awake first by Columbus Gold (CBGDF) threatening a proxy fight, and then by Integra Gold (OTCQX:ICGQF) taking a 9.9% equity stake and re-shuffling the board. Columbus Gold also embraced Integra's initiative and a change of pace seems inevitable now, perhaps finally crystallizing some value from the Clearwater project.
Endeavour Silver (NYSE:EXK) reported on Q1 production from its three Mexican silver mines, within guidance and slightly down year on year. The company is planning to wind down operations at its El Cubo mine later in the year, and is turning its focus to developing its Terronera discovery. Endeavour Silver might well turn into a takeover target in due time, especially if Terronera holds what it currently promises.
Doray Minerals (ASX ticker DRM) is a name well-known to Itinerant Musings subscribers, a name that has been doing especially well since we introduced it to our subscribers in June last year. The company is building its second mine and has just reported on commissioning of the processing plant. First gold production is expected early in the second half of this calendar year.
Trevali Mining (OTCQX:TREVF) continues to report highly promising exploration results from its Peruvian Santander mine that should expand its reserves in due time. The share price remains tied to its progress at the Caribou Mine and Mill, however, and the jury is still out on this one.
Probe Metals (OTCQB:PROBF) is a junior explorer that was spun out when Goldcorp (NYSE:GG) acquired Probe Mines in 2014 (overpaying for the Borden project in the process). The major has just come back for more, taking a 15% stake in Probe Metals which has concurrently announced its acquisition of Adventure Gold (OTC:AGONF).
Wesdome Gold Mines (OTCPK:WDOFF) is one of the last small all-Canadian gold miners standing after a recent acquisition bout has reduced this particular species considerably. Last week Wesdome announced the purchase of strategic assets expanding its Moss Lake property, a low-grade bulk mining project in Ontario.
Ivanhoe Mines (OTCQX:IVPAF) and its JV partner Zijin Mining (OTCPK:ZIJMF) seem confident with their latest base metals discovery in the DRC and have decided to throw more money faster at the Kakula discovery area at their Kamoa project. The sometimes-larger-than-life-CEO Mr. Robert Friedland himself has taken it upon himself to announce a goal of completing 25,000 meters of additional drilling on the property this year.
NuLegacy Gold (OTCQX:NULGF) stole the price for the highest profile financing last week when the junior announced a $6.67M investment by Oceanagold (OTCPK:OCANF) at a noticeable premium to the prevailing share price at the time. NuLegacy is developing the highly promising Iceberg project on the doorstep of Barrick Gold's (NYSE:ABX) Goldrush project. The latest move has introduced yet another cornerstone investor to the registry, and we will report back to our subscribers after we have spoken to the CEO Mr. James Anderson in the coming days.
Asanko Gold (NYSEMKT:AKG) has announced commercial production at its namesake asset in Ghana one quarter ahead of schedule and within budget. The latest operating gold miner is on track for steady-state operations by the end of Q2 - great work Asanko; and well done Doc for calling this success story years ago.
Centerra Gold (OTCPK:CAGDF) has taken yet another step to reduce its dependency on its high-risk Kumtor gold mine in the Kyrgyz Republic by closing a $150M financing facility for the construction of its Öksüt mine in Turkey. Centerra has avoided hedging requirements and has managed to negotiate favorable terms: the facility has a five-year nine-month term and a sliding interest rate of LIBOR + 2.65% to 2.95%. The company has recently bought back a royalty on the Öksüt project from Sandstorm Gold (NYSEMKT:SAND), and Kees Dekker thinks that Centerra is An Attractive Investment If You Can Stomach The Risks with which the Doc concurs.
Denison Mines (NYSEMKT:DNN) reported results of a PEA on the Wheeler River property in the Western Athabasca Basin of which the company owns 60%. The study considered co-developing the high-grade Gryphon and Phoenix deposits as a single underground mining operation and the company liked the results enough to initiate a PFS on the project immediately.
Pure Gold Mining (OTCPK:LRTNF) continues to firm up its geological reinterpretation of the Madsen gold project near Red Lake with high-grade drill results. This particular area has fallen into some dis-repute after Rubicon Minerals (RBY) failed miserable with its Phoenix mine, and Goldcorp disappointed investors with its Cochenour project. Perhaps Pure Gold has what it takes to bring back glory to this mining camp?
A final tip to the hat for Heidi brings us to the end of this week's offering. Be good, and if you can't be good, be strong. See youse all again in a week or so without fail.
Disclosure: I am/we are long PMNXF, SAND, TREVF, NULGF.
I wrote this article myself, and it expresses my own opinions. I am not receiving compensation for it (other than from Seeking Alpha). I have no business relationship with any company whose stock is mentioned in this article.
Editor's Note: This article covers one or more stocks trading at less than $1 per share and/or with less than a $100 million market cap. Please be aware of the risks associated with these stocks.