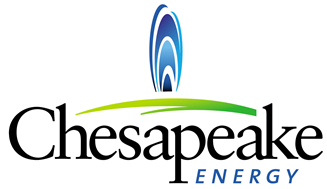 Monday was a good day for Chesapeake Energy Corp. (NYSE:CHK) and its shareholders. The beleaguered oil and natural gas company, which continues to fight for its survival in light of a brutal energy price crises, made an uplifting statement regarding its credit facility on Monday that sent shares through the roof.
So, what happened?
Chesapeake Energy, under pressure not only to reduce debt, but also to maintain access to credit, successfully negotiated an amendment to its secured revolving credit facility agreement that is hugely beneficial to the company. Lenders regularly determine the borrowing base of oil and natural gas companies in order to make sure that borrowers are in a position to repay their debts. Obviously, this is in both parties' interests.
The amendment negotiated here benefits both the lender side and Chesapeake Energy, and clears the way for the natural gas company to turn its attention to asset sales and other measures to stabilize its balance sheet.
According to Chesapeake Energy's statement from Monday, the company has pledged additional collateral, but in turn got its borrowing base reaffirmed at $4.0 billion. Further, Chesapeake Energy's date for the next borrowing base redetermination will be delayed from October 2016 to June 2017, which is a valuable lender concession.
But that wasn't all: Chesapeake Energy further gained relief with respect to its senior secured leverage and interest coverage ratios, which goes a long way in supporting the company's restructuring efforts, and preventing Chesapeake to breach covenants of its lending agreements.
The amendment provides temporary covenant relief, with the facility's senior secured leverage ratio suspended until September 2017, then reverting to 3.5x through December 2017 and decreasing to 3.0x thereafter. In addition, the amendment reduces the interest coverage ratio to 0.65x from 1.1x through March 2017, after which it will increase to 0.70x through June 2017, then reverting to 1.2x in September 2017 and to 1.25x thereafter. During the period in which the existing maintenance covenants are suspended, Chesapeake has agreed to maintain a minimum liquidity amount of $500 million at all times, increasing to $750 million if its collateral coverage ratio falls below 1.1x, tested as of December 31, 2016.
What does this mean for Chesapeake Energy, and its remaining shareholders?
The credit facility amendment, in particular the suspension and temporary reductions in leverage and interest coverage ratios, significantly reduce the odds of a near-term bankruptcy. Further, the amended agreement demonstrates that Chesapeake Energy continues to have crucial lender support, which has a lot of value in a market that prices oil and natural companies as if they are about to go out of business. Though I think that Chesapeake Energy remains vulnerable to a bankruptcy of Linn Energy, LLC (LINE), the credit facility amendment has improved the company's survival chances significantly.
Your Takeaway
Chesapeake Energy's shares climbed ~20 percent on Monday on the back of the announced credit facility amendment. Chesapeake Energy pledged more collateral, that's true, but got its borrowing base reaffirmed in turn, which is a big win for the natural gas company. The agreement is hugely beneficial to Chesapeake Energy, which still needs to repair its balance sheet and, ideally, sell assets fast in order to ride this downturn out. In any case, Monday was a good day for shareholders.
Disclosure: I/we have no positions in any stocks mentioned, and no plans to initiate any positions within the next 72 hours.
I wrote this article myself, and it expresses my own opinions. I am not receiving compensation for it (other than from Seeking Alpha). I have no business relationship with any company whose stock is mentioned in this article.