For those of you who are dividend fans and think that utilities are the way to go, I analyzed two mutual funds today that will allow me to show everyone that Utilities may not be the best or even the safest place to invest, while also showing you that being a growth investor may help you meet your goals over the long haul. Since my Friedrich Algorithm can analyze the entire holdings of Mutual Funds and ETFs, I decided to analyze The Amana Growth Investor Fund (MUTF:AMAGX) and the Fidelity Select Utilities Fund (MUTF:FSUTX) for you today in a side by side comparison.
Before I show you the holdings of each fund analyzed, I just thought I would first show you the actual performance of each fund. The Utilities fund went up on average 3.17% over 23 years while the Growth fund went up 8.36%. That extra 5.19% would have resulted in a 5 to 1 difference in return.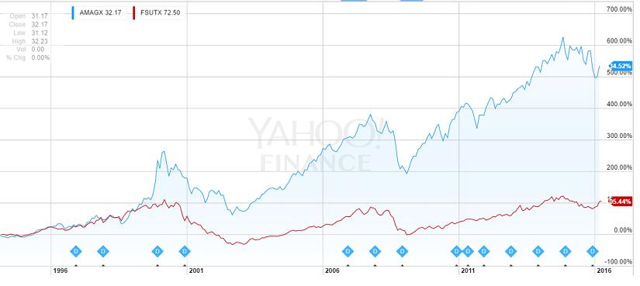 And for those of you that think Utilities are safe investments, then here is a little free education for you in the chart below (look at 2008-2009).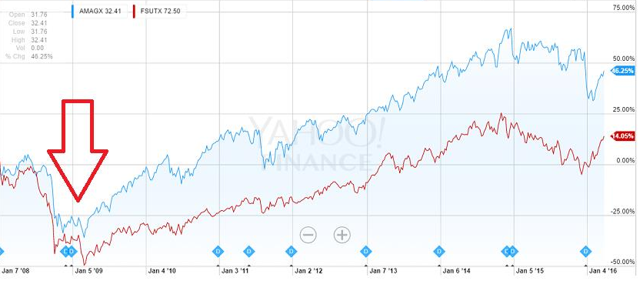 Having thus gotten the actual performance comparison out of the way, here are the actual holdings of each fund analyzed by my Friedrich Algorithm.
The Amana Growth Investor Fund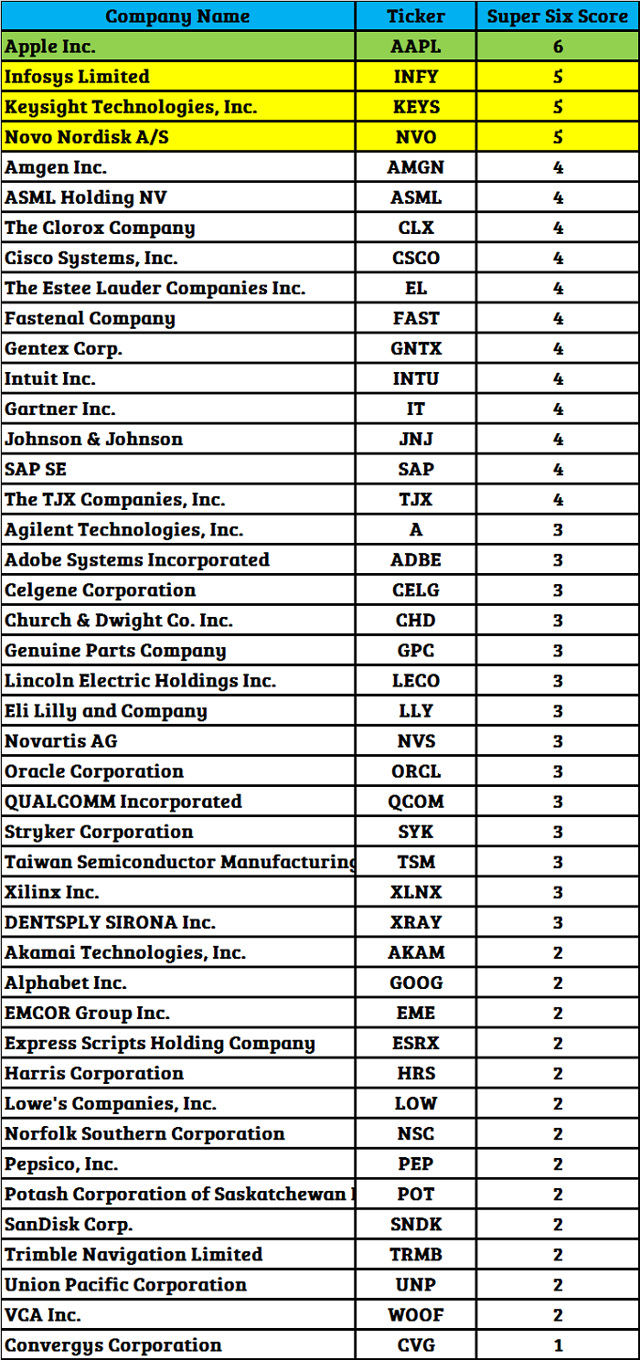 My algorithm ranks everything from 6 as the best and 0 as the worst and then, also generates a SHORT signal for those that are just outright terrible from a free cash flow point of view. So, in the fund above, we get one "6" that showed up, Apple Inc. (NASDAQ:AAPL) and the following is a Friedrich Datafile for that stock: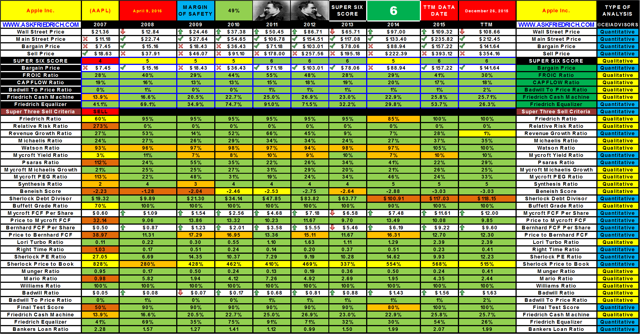 The ratios you see in the above Datafile are explained by going HERE and the ideal for each can be found HERE.
Fidelity Select Utilities Fund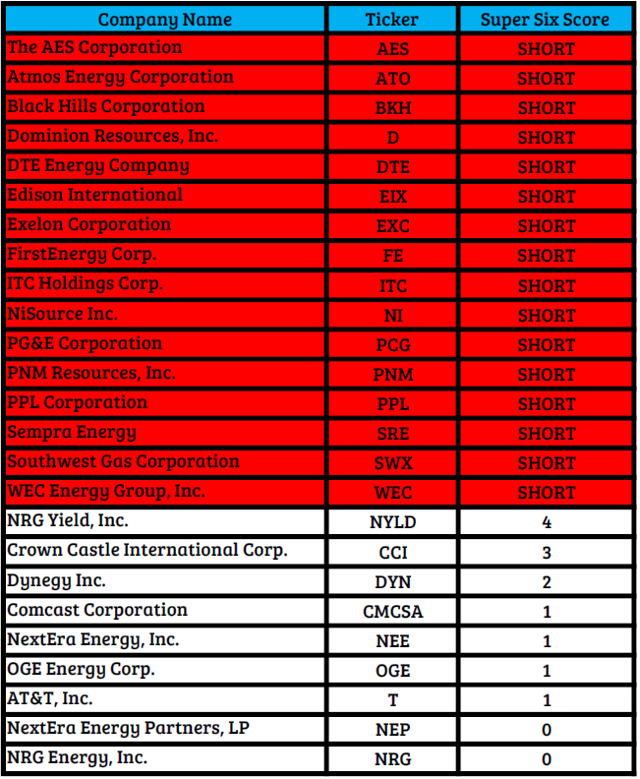 The largest holding in the fund, 16% of the fund, is NextEra Energy Inc. (NYSE:NEE) and here is the latest Datafile for that company: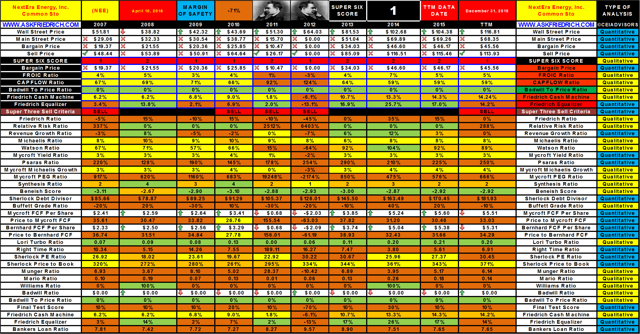 As you can see, even the best of that fund just got a sell rating from Friedrich.
In conclusion, when you look under the hood of both funds and analyze each holding individually, you can clearly see which is the better investment. The reason why the Utilities fund scores so poorly is because the capital expenditures involved in running a Utility are outrageous and may at times equal or exceed the Utilities Cash Flow. When that happens you will find that Utilities will just issue new shares on the market and take the proceeds and pay out their dividends. Since many investors unfortunately only look at the dividend yield when investing, they don't notice the trap door that is right under their chair that opens when bear markets show up. In a zero interest rate environment, "a rising tide lifts all boats" and with every investor and their mother searching for yield anywhere they can get it, they tend to overlook the dangers and think that Utilities are safe investments, which the performance chart for 2008-2009 shows that they are not.
DISCLAIMER: This analysis is not advice to buy or sell this or any stock; it is just pointing out an objective observation of unique patterns that developed from our research. Factual material is obtained from sources believed to be reliable, but the poster is not responsible for any errors or omissions, or for the results of actions taken based on information contained herein. Nothing herein should be construed as an offer to buy or sell securities or to give individual investment advice.
Disclosure: I am/we are long AAPL, GILD.
I wrote this article myself, and it expresses my own opinions. I am not receiving compensation for it (other than from Seeking Alpha). I have no business relationship with any company whose stock is mentioned in this article.