M&A Daily
Welcome to the Congratulations, You're a "Winner"! issue
Yahoo!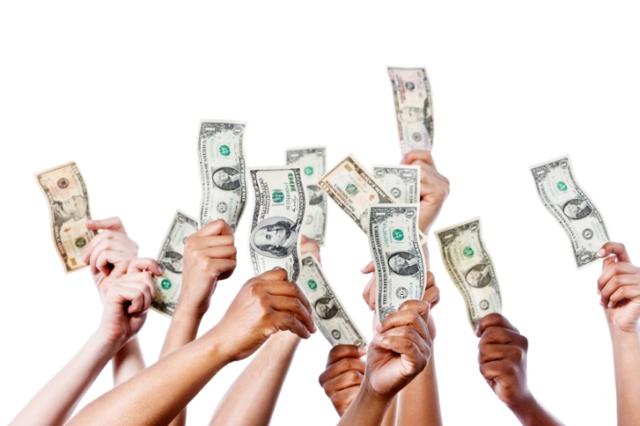 Investment bankers are paid based on whether a deal closes, not whether it is a good idea. Even a highly acquisitive CEO is unlikely to have been through nearly as many deals as these high priced helpers, so the bankers are treated as authorities on M&A. In this role, they encourage the idea that auctions for assets such as Yahoo! (YHOO) are competitions with winners and losers. Corporate chieftains, even the mediocre ones, are a competitive bunch. If there is a game with a winner and losers, they often bid to win. This can be stupid.
It is unsurprising that Berkshire Hathaway (BRK.A/BRK.B) CEO Warren Buffett refuses to participate in auctions. He wants nothing to do with the animal spirits that can be unleashed in such competitive, testosterone fueled battles. On the other hand, I love bidding wars whenever I own shares in the target because I simply love to get overpaid.
In the current case, Yahoo! bids are due less than a week from today. It appears that Verizon (NYSE:VZ) is bidding to win it versus the Daily Mail (OTCPK:DMTGY) and others that might include IAC (NASDAQ:IAC), Microsoft (NASDAQ:MSFT), KKR (NYSE:KKR) and CBS (CBS/CBS.A). But the ranks of suitors are already thinning. Google (GOOG/GOOGL), Twitter (NYSE:TWTR) and Facebook (NASDAQ:FB) are no longer expected to have serious bids in before the April 18 deadline. While their bankers would love them to play to win, their shareholders may disagree that their price-sensitivity makes them losers. Meanwhile, Yahoo bankers are free to throw around their names in hopes of spurring on the other bidders.
Baker Hughes
The European Commission resumed its review of the Halliburton (NYSE:HAL) acquisition of Baker Hughes (BHI). The deadline is August 11 but the date to watch on this deal is the April 30 walk date.
SABMiller
AB InBev (NYSE:BUD) and SABMiller (OTCPK:SBMRY) submitted merger commitments on April 8. The European Commission set a May 24 deadline for its review.
EMC
The third amendment to the proxy statement has been filed for the EMC (EMC) acquisition by Dell. China's Ministry of Commerce, known by all of the cool kids as "Mofcom", wants the companies to submit full-year product-level data. The review is in the beginning of phase two of three.
TECO
TECO (NYSE:TE) and Emera (NYSEMKT:EMA) settled with the intervening parties before the New Mexico Public Regulation Commission. The $0.55 net arbitrage spread offers a 6% annual return if the deal closes in August.
Time Warner Cable
Today is the deadline for the California ALJ recommendation on the Charter (NASDAQ:CHTR) acquisition of Time Warner Cable (TWC).
RONA
The Quebec Superior Court issued a final order approving the RONA (OTC:RONAF) acquisition by Lowe's (NYSE:LOW). The $0.29 net arbitrage spread offers a 5% annual return if the deal closes midyear.
Pinnacle
Pinnacle (NYSE:PNK) announced a $300 million private offering of senior notes. The company will use the money to finance its deal with Gaming and Leisure Properties (NASDAQ:GLPI). M ore to come in future editions of M&A Daily…
Done deal.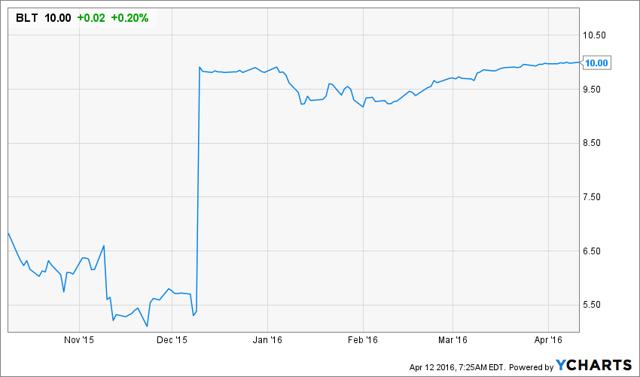 Beyond Seeking Alpha
Elsewhere on Seeking Alpha
Disclosure: I am/we are long YHOO, BHI, EMC, PNK, BLT, DEPO.
I wrote this article myself, and it expresses my own opinions. I am not receiving compensation for it (other than from Seeking Alpha). I have no business relationship with any company whose stock is mentioned in this article.
Additional disclosure: Chris DeMuth Jr and Andrew Walker are portfolio managers at Rangeley Capital. We invest with a margin of safety by buying securities at discounts to their intrinsic value and unlocking that value through corporate events. To maximize returns for our investors, we reserve the right to make investment decisions regarding any security without notification except where notification is required by law. We manage diversified portfolios with a multi-year time horizon. Positions disclosed in articles may vary in sizing, hedges, and place within the capital structure. Disclosed ideas are related to a specific price, value, and time. If any of these attributes change, then the position might change (and probably will).
Editor's Note: This article discusses one or more securities that do not trade on a major U.S. exchange. Please be aware of the risks associated with these stocks.