Devon Energy (NYSE:DVN), the second biggest North American independent oil producer, entered 2015 as one of the best positioned shale drillers in the downturn, with a reasonable balance sheet, solid hedge book and a high-quality asset base. But the company, like most of its peers, industry experts and analysts, failed to comprehend the severity of the downturn. Consequently, the company entered 2016 at a low point.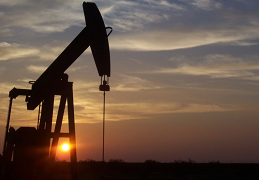 Devon Energy, like most of the other independent oil producers, such as Anadarko Petroleum (NYSE:APC) and Hess Corp. (NYSE:HES), talked about preserving the financial health during the tough business environment. For instance, during the second quarter conference call in August, David Hager, Devon Energy's CEO said that the company is "keenly focused on maintaining our strong balance sheet."
But Devon Energy kept investing heavily on growing oil production. Last year, for instance, Devon Energy posted a strong 28.5% increase in oil production to 275,000 barrels per day. Total production clocked in at 680,000 boe per day, up from 673,000 boe per day in 2014.
In fact, EOG Resources (NYSE:EOG) was the only major fast-growing shale driller that actually turned the tap off in order to curtail cash outflows.
Moreover, Devon Energy also made some major acquisitions totaling $2.5 billion - including 80,000 net acres acquired in the Oklahoma's STACK play for $1.9 billion - which was funded by a combination of stock, cash and debt.
The strong production growth may have had a positive impact on Devon Energy's stock (though that's debatable) while the acquisitions, which are located right next to the company's high-return properties, could open doors to significant low-risk growth opportunities in the long run. However, the moves led to an increase in debt levels, with net debt climbing from $8.35 billion at the end of 2014 to $9.82 billion at the end of last year.
Moreover, Devon Energy, which had derivatives on 54% of its projected oil production at the beginning of last year, has no meaningful downside protection for this year. During its fourth quarter results, Devon Energy said that it has call options on NYMEX WTI crude oil for 18,500 barrels per day at a weighted average price of $73.18 per barrel -- that's just 7.2% of its forecasted oil and 3% of its projected total production for this year.
Saddled with additional debt and no significant hedges in place, Devon Energy was forced to make a tough, albeit sensible decision, to slash its exploration and production capital by 75% from last year to just around $900 million to $1.1 billion, and focus largely on its core US resource plays - namely STACK, Delaware Basin and Eagle Ford.
Furthermore, Devon Energy reduced its dividends by 75%, which will result in annual savings of $300 million. The company also sold additional stock in February, raising $1.47 billion in the process. It now boasts of more than $5 billion of liquidity, including cash and funds available under the revolving credit facility. But the stock offering was highly dilutive for the shareholders. The company has increased its share count by more than 70 million, or roughly 17%.
The capex cut, dividend reduction and equity offering sends a clear message that this time, preservation of balance sheet has really become a top priority.
The massive capex cut will lead to lower production, which is projected to drop 9.5% from last year to 615,500 boe per day while oil production is forecasted to decline 6.7% to 256,500 barrels per day. The company is now prepared to sacrifice its strong track record of production growth in order to curtail the cash outflows - that's something which it was unwilling to do until last year. The dividend reduction will hurt investors, but it was necessary for a company that was already running at negative free cash flows.
As for the stock offering, some analysts were surprised that Devon Energy even considered this option. Remember, Devon Energy's cash outflows were already projected to decline significantly due to lower capex and dividends. The company had enough liquidity (~$3.4 billion at that time) to meet any cash flow shortfall and retain investment grade credit rating.
Last year, Devon Energy reported operating cash flow of $5.38 billion and spent $6.4 billion as capex, including acquisitions and $396 million on dividends. But even if operating cash flows were to drop by as much as 70% to $1.88 billion, then that would still be enough to cover the top end of capex guidance of $1.17 billion to $1.45 billion and dividends of roughly $100 million.
But it appears that Devon Energy isn't taking any chances. In the worst case, if oil continues to hover around $40 a barrel and fails to recover at all over the next couple of years, then Devon Energy won't be making any profits. In this scenario, Devon Energy will find it difficult to boost its financial health by selling assets at a decent price (it has earmarked $2 billion to $3 billion of asset sales for this year). But at least it will have ample liquidity to fund cash flow deficit.
I believe Mr. Market would prefer the more cautious, conservative Devon Energy rather than the one that goes after growth at all cost.
Disclosure: I/we have no positions in any stocks mentioned, and no plans to initiate any positions within the next 72 hours.
I wrote this article myself, and it expresses my own opinions. I am not receiving compensation for it (other than from Seeking Alpha). I have no business relationship with any company whose stock is mentioned in this article.