(Source: The Walt Disney Company Investor Presentation)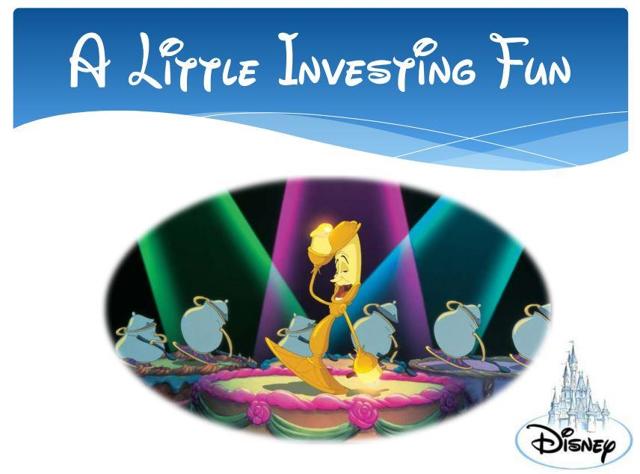 The Staggs Effect
Disney's (NYSE:DIS) current management has done an outstanding job. In the last decade since the current Disney CEO Robert A. Iger took office, Disney's stock price has risen by 250.34% compared to 58.14% by the S&P 500 in the same time frame as shown below.
(Source: Google Finance)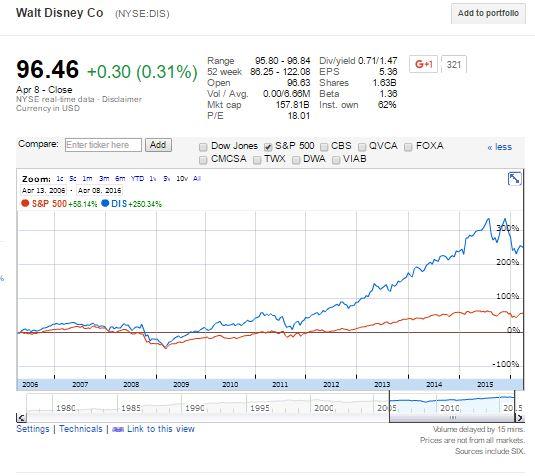 Hence, the reason why the stock price declined when the anticipated succession plans fell into disarray when Tom Staggs, Disney's COO and apparent heir to CEO Robert A. Iger unexpectedly stepped down. Staggs' leadership style was thought to closely resemble that of the current CEO.
The similar leadership style to Iger is critical because it has enabled Disney to continuously grow its book value per share by making accretive acquisitions: Pixar, Marvel and Lucasfilm acquisitions.
(Author's Analysis with data derived from Morningstar)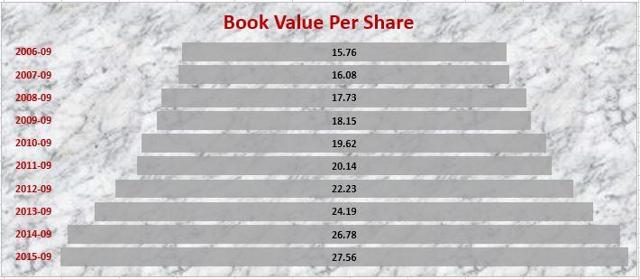 These accretive acquisitions were complemented by great execution. This allowed Disney to grow net margins by an average of 12% in almost a decade.
(Author's Analysis with data derived from Morningstar)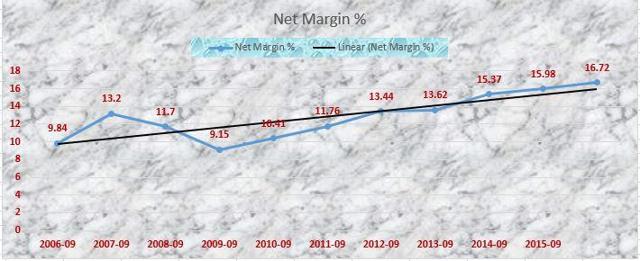 The Disney "Fear Factor" to Change
The aforementioned similarities between Staggs and Iger (with respect to the stock performance in the last 10 years) explains why the resignation of Staggs caused Disney's stock price to take a nosedive of ~3%.
(Source: Walt Disney Company interactive Stock Chart)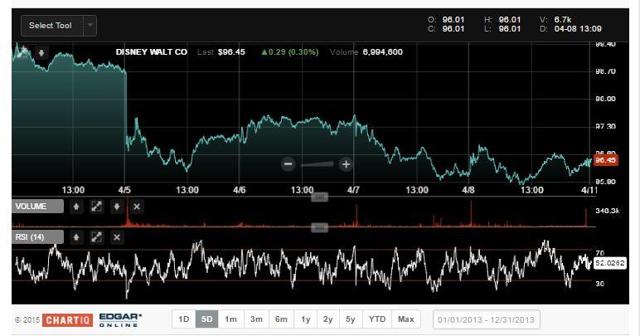 Consequently, because management has been on the right track, investors are fearful of a management shift because it can distort Disney's growth trajectory.
In addition to the 250% gain Disney's stock has created for its shareholders, the company has also grown dividends at an average of 27% y/y since 2006 as shown below.
(Author's Analysis with data derived from Morningstar)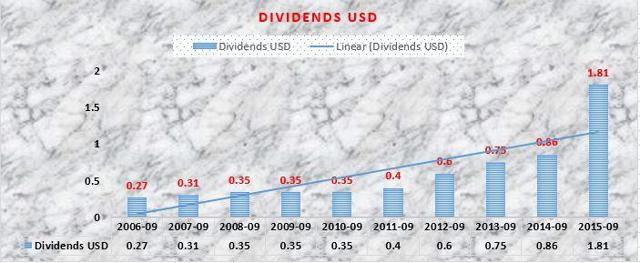 This shareholder mentality coupled with the ability of the $157 billion company to maintain total cash of $4.30 billion as of the Most Recent Quarter or MRQ, TTM ROE and TTM ROA of 19.83% and 9.93% respectively and 25.90% in operating margin, makes change a risk endeavor.
But Disney Is In Good Hands
But before we dive into the details of the article, we need to outline where our arguments are coming from. They originate from ways Disney can create shareholder value moving forward:
Dividend growth - Increase Disney's ability to efficiently increase the amount of FCF over time and grow earnings.
Accretive Intellectual Property ("IP") portfolio - Carry out accretive acquisitions and reduce credit risk by paying off its $18.92 billion total debt as of the Most Recent Quarter ("MRQ").
Price appreciation - In addition to the aforementioned ways of increasing shareholder value, we are looking for ways and means management can be a catalyst to Disney's stock appreciation.
With the above points in mind, we argue that Disney's current management is well structured to drive growth forward even in the absence of Iger. This is because Disney has five segments (it will have four segments at the end of FY2016 as Interactive and Consumer Products will be merged) which are managed by separate people. These leaders are the pillars holding the company in place. Consequently, punishing the stock because an overseer left neglects the corporate structure and the significance of these pillars to Disney's success.
Lastly, we also argue that internal recruitment is not completely off the table. The pillars of Disney have proven themselves to be growth drivers and successful leaders. Hence, they cannot be neglected in the search for the CEO.
Why Disney Is In Good Hands
First, Thomas O. Staggs was the second in command to the current CEO Robert A. Iger but he is not the only potential candidate for internal recruitment.
With respect to dividend growth, it is critical that Disney chooses someone who will focus on earnings growth. This means growing the top line through new initiatives as well as being efficient at maximizing the bottom line.
This is why Disney's Interactive and Consumer Products Segments are critical. In the last five years, Disney's Interactive and Consumer Products segments have outpaced every other segment by growing operating income at an average of 80% and 34% respectively.
(Author's analysis with data derived from Morningstar)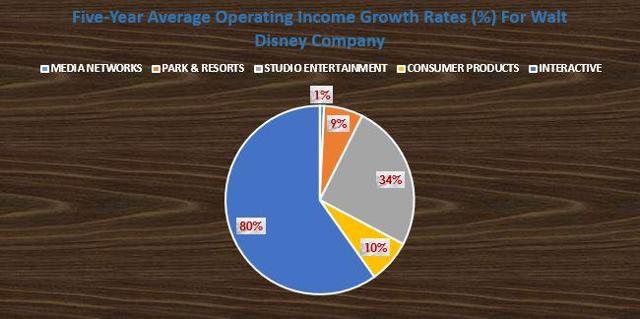 The 80% and 34% growth rates are way higher than the company's overall five-year growth rate of ~22%. Besides, when you extrapolate the growth rates of these various segments, Interactive and Consumer Products segments show the most potential for growth moving forward.
(Author's analysis with data derived from Morningstar)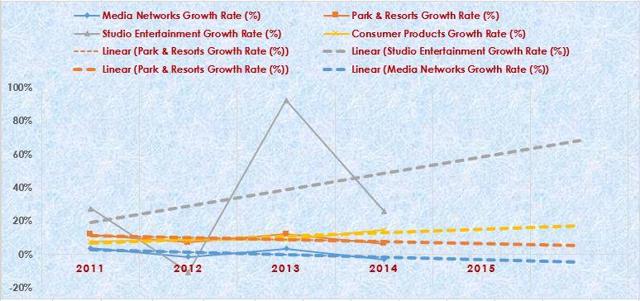 Knowing which segments are the highest growth areas for Disney is very important for dividend investors because the leaders managing the Interactive and the Consumer Products segments would be great candidates for Disney's new CEO. The Chairman of Disney's Consumer Products and Interactive Media is James Pitaro. He has been at Disney for almost five years.
(Source: Disney's Management Team)

According to his LinkedIn profile, he joined Disney in October of 2010. By FY end 2011, Disney's Interactive Media and Consumer Products was making a loss of $308 million and it is now making profits of $132 million. The aggregate FY2015 revenues for the two segments are ~$5.7 billion which is almost equivalent to Netflix's (NASDAQ:NFLX) total revenues of $6.78 billion. Therefore, when you talk about growth and being visionary, there are people within Disney who are just as effective at implementation and visionary as Netflix's CEO Reed Hastings.
Secondly, there are two segments that have contributed the most to Disney's total revenues. Looking at growth rates alone will neglect Disney's Media Networks and Disney's Park & Resorts segments, which respectively contribute 44% and 31% to Disney's total revenues as of FY end 2015.
Ben Sherwood and John Skipper are both co-Chairs of Disney's Media Networks. They both manage a $23 billion (in revenues) business.
James, Ben and John are responsible for 75% of Disney's total revenues, making them more capable to advance to more senior positions.
(Source: Disney's Management Team)

Furthermore, Bob Chapek is the chairman of Disney Parks and Resorts and runs a $16 billion (in revenues) business which is almost equivalent to running Facebook (NASDAQ:FB) which has $17.93 billion in revenues as of FY end 2015.
(Source: Disney's Management Team)

Moreover, the other fear is that Staggs was an overseer. He was not only running one segment. This is true but Christine M. McCarthy is also an overseer. She is Disney's Chief Financial Officer and should have a good grasp of the company's financials. What needs to be improved and areas where cost efficiency will be useful. When you look at the need for efficiency in order to grow margins and provide dividend growth, you need someone who understands the numbers.
(Source: Disney's Management Team)

As a result, we believe that Disney is in great hands regardless of who takes over as long as they do not disturb what is working.
We think that the aforementioned team members are more than capable of running their respective segments and Disney as a whole if given a chance. As a result, overselling Disney's stock because Staggs left is an overreaction.
Conclusion
If the new CEO is an outsider, as long as he or she does not distort the path that Disney is on and supports the segment leaders, we believe that the search for a new CEO should not negatively affect Disney's stock price.
The misconception here is that the CEO is the only one in charge of all segments and hence Disney's survival relies on who replaces him. But this is not true. Disney is a huge company with segments run by capable people who have proven themselves over the years. The company is in good hands, has great management and it is on the right path.
Disclosure: I/we have no positions in any stocks mentioned, and no plans to initiate any positions within the next 72 hours.
I wrote this article myself, and it expresses my own opinions. I am not receiving compensation for it (other than from Seeking Alpha). I have no business relationship with any company whose stock is mentioned in this article.