When Microsoft (NASDAQ:MSFT) CEO Sathya Nadella announced the company's "mobile first, cloud first" mission, the first thing that will have crossed investors' minds is that Windows would now be pushed to the background.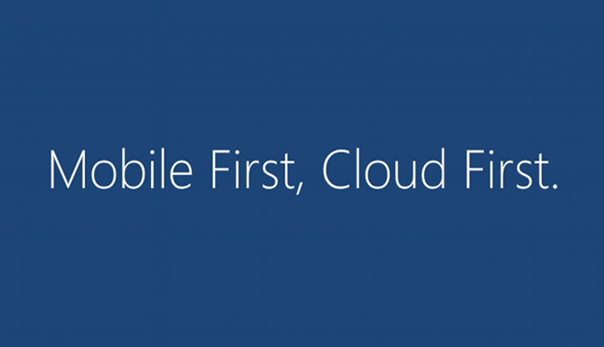 For the longest time, Windows has been the chief of the Microsoft family, so it would have been natural to assume that a shift in core strategy would see this becoming even more of a legacy product that would be relegated to a consumption-based economy with no real growth drivers to support it.
But when Microsoft held their Build 2016 conference, it became clear that the Universal Windows Platform (UWP) would funnel tremendous energies into what is already a hugely popular cross-device Windows 10 operating system.
High Adoption Rate for Windows 10
It may not have been originally designed or intended this way, but the UWP as it stands now is much more flexible and inclusive. As such, I believe it will be a strong driver for Microsoft's Windows 10 adoption initiatives.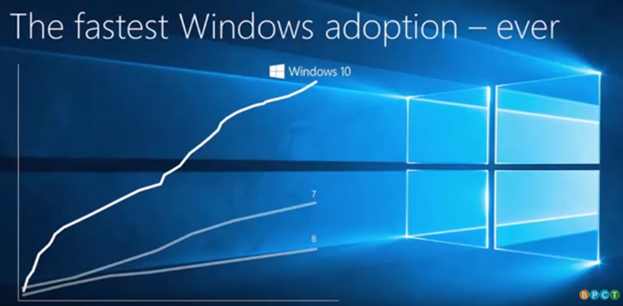 Source: YouTube
Windows 10 has the fastest adoption of any release in the history of Microsoft. It has been out for eight months and is already being used by more than 270 million users across multiple devices. Of significance here is the fact that the adoption is not only driven by consumers, but also by enterprises; however, that number wasn't divulged. It's worth noting that enterprise adoption of Windows 10 will not only increase the popularity of the OS itself to a significant degree, but also give the company additional leverage for providing other solutions like Office 365 and Azure.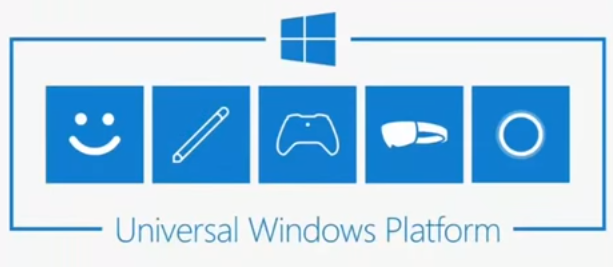 App Store Success
One of the things that underlies the success of an operating system is applications, or apps. These apps can be downloaded for free or for a fee from one of the many "stores" hosted by the entity that owns the operating system.
As such, Apple (NASDAQ:AAPL) and Alphabet (NASDAQ:GOOG) (NASDAQ:GOOGL) are the dominant players in this segment with their Apple App Store for iOS and Google Play for Android, respectively. The Windows Store never really took off despite the ephemeral success of the Lumia range of smartphones, but this new equation with UWP and Windows 10 is sure to change the game.
It is now known that Windows users have visited the app store nearly 5 billion times, and the number of developers on the platform has increased by 60% in the last few months. Those are strong indicators that the fast adoption of Windows 10 is being supported from below by a growing pool of developers building apps under it.
In the short run, the cross-device compatibility of Windows 10 will drive adoption, but in the longer term, it will be the value gained from the many apps available for that platform that will define the success outcomes of this for Microsoft.
This is not just an assumption; it's easy to prove. Take a look at the average number of apps that smartphone users download to their devices and you'll see what I mean by app value driving platform adoption in the long term.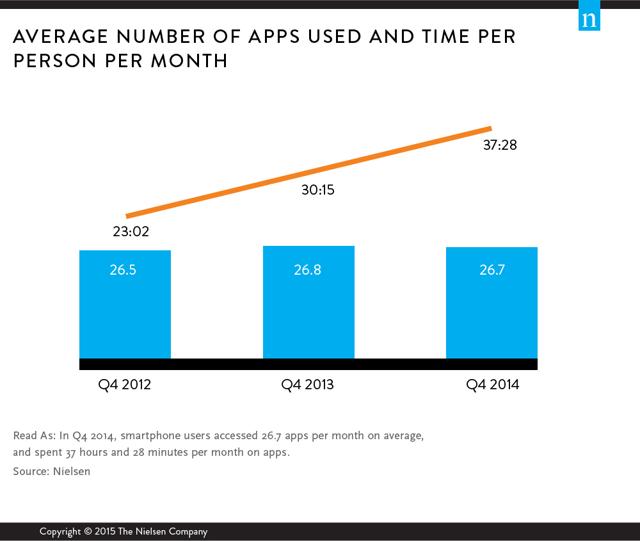 Source: Nielsen
As you can see, the average smartphone user accesses more than 26 apps. While that figure has remained fairly flat, you can also see that they are increasingly spending more time on those apps. In a sense, these apps have become an invaluable part of a smartphone user's usage behavior.
Interestingly, more than 70% of total app usage comes from a list of no bigger than 200 applications, despite the fact that there are literally hundreds of thousands of applications in each category on both Apple's App Store as well as Google Play.
To sum that up, every mobile device user is highly dependent on a number of apps on a daily basis. This is why Microsoft has been pushing hard to make sure that this second attempt of theirs at building an app store doesn't fall flat like the last one did.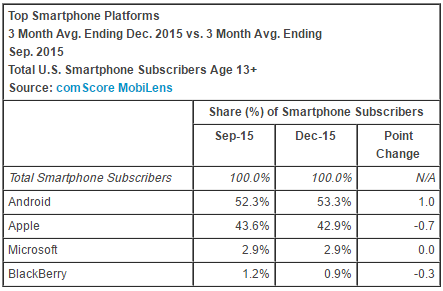 Source: Comscore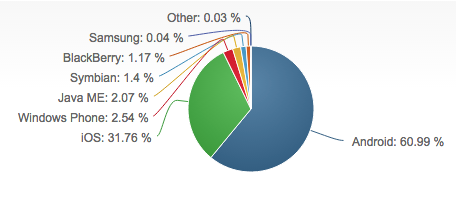 Source: NetMarketShare
As you saw, neither their devices nor their operating system fared well against the top two.
That's where the UWP comes in, as does the number of developers building new apps for devices running on Windows 10.
Microsoft for Developers
The key to doing that is to leverage third-party developers and incentivize them to build the most robust apps possible. No company can manage to build all those applications by itself, and third-party developers won't come to the party, as it were, if they don't see the potential for sales either via paid downloads or in-app purchases.
On the other hand, consumers will not adopt an operating system or brand if it doesn't have the apps that they're familiar with or replacements that don't serve their needs and exceed their expectations.
This chicken and egg situation is the reason why Windows Phone and the entire mobile ecosystem around their mobile capability failed miserably against frontrunners iOS and Android. That problem was exacerbated by Microsoft's closed box thinking, which alienated the open source community for a long time.
Times have changed since Nadella took over, and Microsoft is now bending over backwards to win the developers' vote. And for possibly the first time in the history of Microsoft, they are starting to gain some mileage on that front.
If I'm right, there's no way they're going to let up on giving developers every kind of incentive and support to get them on board and building apps for Windows 10.
Here are a few of the things they've been doing to make sure they keep the momentum up and the interest level high within the developer community. As you will clearly see, Microsoft is taking apart - brick by brick - the huge wall that has so far alienated the open source developer community. They can no longer afford to work along the lines of the old Microsoft.
The New, Flexible and Inclusive Microsoft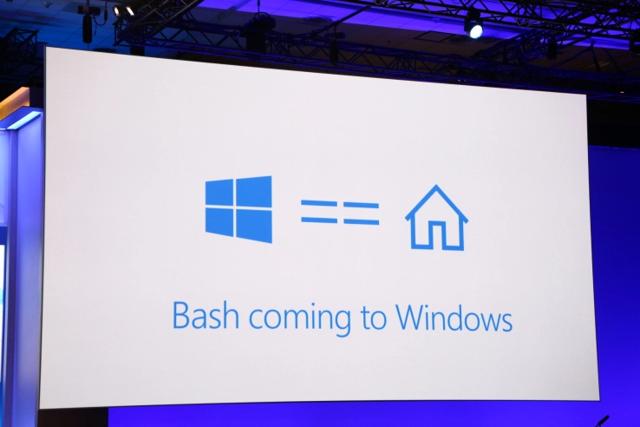 Source: TechCrunch
During the Build conference, Microsoft announced that they will be bringing in Bash Shell to Windows 10. What this does is that it allows developers to run Linux command line tools on the windows platform. To put it simply, they have made it easier than ever for open source developers - a huge, thriving community - to do their work on the UWP.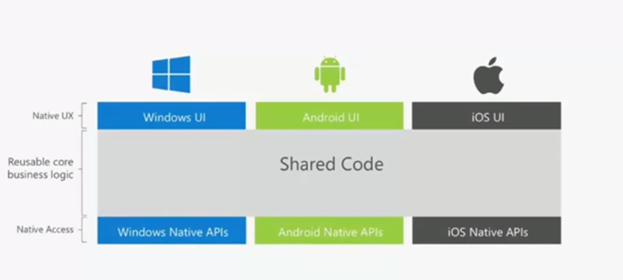 The next - and possibly the most critical - initiative I'll cover is one that I wrote about earlier in an article called, Microsoft Made A Game-Changing Acquisition, in which I detailed exactly why Xamarin was a key acquisition for the company. The Build 2016 conference was held one month after I had written that article, and further validated my opinions and analysis in the article. You are welcome to review it quickly now before reading on.
That was the first step in their pursuit of developers, and it set the tone for their subsequent actions around the core community that they will be depending on to take Windows 10 to the heights of adoption success.
The initiative essentially gives developers the option to use a single platform to develop apps for not only Windows, but also iOS and Android. This is a basic yet tectonic shift that Microsoft has undergone - from closed-box thinking to embracing their biggest asset, even if they have to serve their competitors in the process.
You'd be forgiven for thinking that Microsoft has made a very poor and counterintuitive decision in deciding to support the success of their competitors, but I challenge you to look at it from another point of view: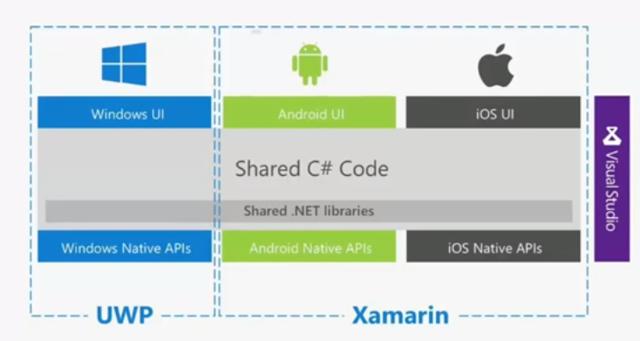 I believe this is the smartest thing that Microsoft has done in a long time. Instead of sacrificing a vast pool of talent in favor of excluding the competition (Apple and Alphabet), they've decided to cater to the needs of developers irrespective of who they're developing for. This is tremendous. By providing developers with the UWP and leveraging Xamarin in the process, they've addressed the problem of their earlier failure at the core - the needs of the developers not being met.
Investor-speak: The Future of the Mobile First Philosophy
Until now, Nadella's mobile first, cloud first mandate has been unclear to many investors. It's understandable, because Microsoft was essentially a software product company. Now, however, with Windows 10, the UWP and Xamarin having been given their rightful places in the new ecosystem of Microsoft, things should be a lot clearer on where the company is heading.
There are several conclusions that an investor should be able to draw from the goings-on over the past few months.
Microsoft is clearly committed to enhancing developer experience. They will leverage Xamarin and aggressively nurture the UWP by adding more robust functionality and capability on an ongoing basis.
In doing this, they can keep Windows 10 adoption rates at a high level because the number of apps will grow in proportion to the number of developers they keep adding to the UWP community.
By keeping the apps growing, they will entice even more users into the Windows 10 fold.
In the process, their top line will start showing a healthy growth rate. This is not something you will see immediately, but it is inevitable.
You don't need to get technical to understand the massive implications of this, and I'm not going to ask you to invest in Microsoft because that's your decision based on your assessment of the risks and rewards.
What I will say is that this is a company to be closely watched because mobile is only half the equation. The other half will come from cloud computing, and this is something I've covered and will continue to cover extensively over the coming weeks and months.
So, if you think this article was worth the few minutes you spent reading it, then I urge you to follow me so you can track the progress of Microsoft and other tech majors as they find their way through the challenging maze of profitability and industry dominance in their respective areas of strength.
Thank you for your time.
Disclosure: I/we have no positions in any stocks mentioned, and no plans to initiate any positions within the next 72 hours.
I wrote this article myself, and it expresses my own opinions. I am not receiving compensation for it (other than from Seeking Alpha). I have no business relationship with any company whose stock is mentioned in this article.