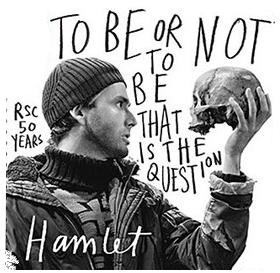 As earnings season begins, investors are usually challenged with "to be or not to be" bullish or bearish on the markets. Earnings expectations have been trending downward (see chart of S&P 500 GAAP index below) while the stock market has been moving upward (see chart of S&P 500 index below). Last year the P/E on the S&P 500 (NYSEARCA:SPY) was @ 20.5 and now it currently trades @ 23.5. Yes, I am well aware that the future is now and that expectations heavily influence market prices. However, trading with a forward P/E @ 17.41 implies earnings @ 117-118 for the S&P 500. When one takes into account that 94 of the 121 companies that have issued Q1-2016 guidance (see chart for earnings guidance summary below) have been negative, I wonder if the bond market is missing something here as the downward sloping ratio between High Yield bonds (NYSEARCA:HYG) and 20+ Year Treasury bonds (NYSEARCA:TLT) indicates a disdain for risk (see comparison chart of junk bonds to treasuries below). What do you think?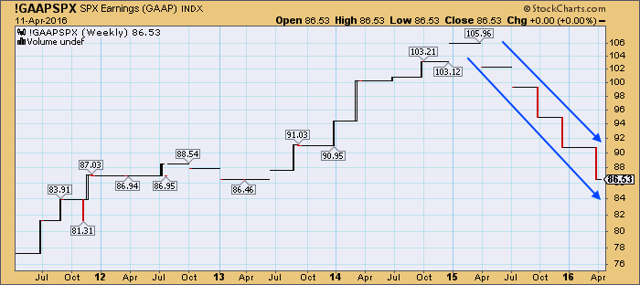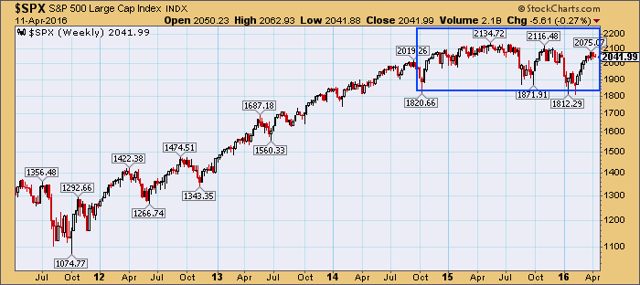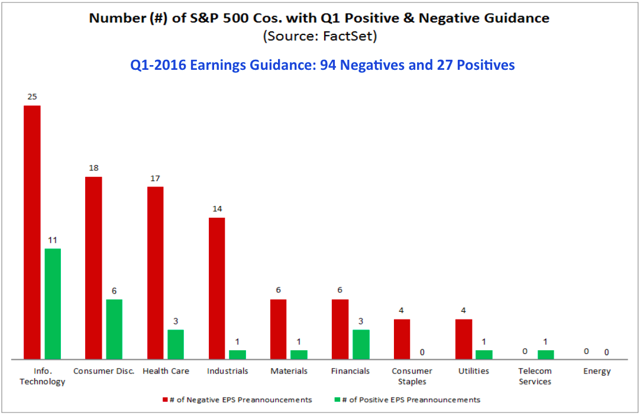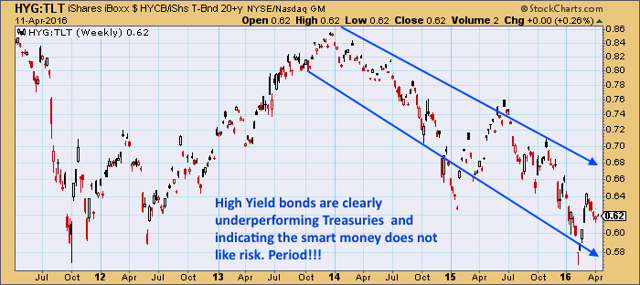 ---
Asset Class Performance Summary and Analysis
Equities: For the moment, stocks are consolidating their recent gains and as the major US indexes test support near their 20-day moving averages. The S&P 500 , Nasdaq-100 (NASDAQ:QQQ), and Russell-2000 (NYSEARCA:IWM) all finished the day in negative territory despite a positive start from the open. In other markets, Brazil (NYSEARCA:EWZ) and the Latin American 40 (NYSEARCA:ILF) increased notably in price. China's FTSE 25 (NYSEARCA:FXI) advanced as its producer prices index made its first monthly gain since September-2013.
Equity Sectors: Decliners led advancers as 7 out of 10 of the major equity sectors finished in negative territory. The exceptions were Financials (NYSEARCA:XLF) +0.41%; Industrials (NYSEARCA:XLI) +0.04%; and Materials (NYSEARCA:XLB) +0.45%.
Fixed Income: Bond prices, which have been trending upward, were relatively unchanged (TLT, AGG, TIP, and LQD). The riskier High Yield Bond has been the exception to the group and, while it has been in a consolidating pattern, not declined significantly in price.
Currencies: The US Dollar (NYSEARCA:UUP) continued to cede more ground to the Japanese Yen (NYSEARCA:FXY), thus further signaling the market's bloated appetite for risk.
Commodities: Of course, a weaker dollar makes crude oil all the more sweeter as the US Oil Fund (NYSEARCA:USO) was the biggest gainer today amongst ETFs covered in our performance summary and is now up +13.22% since its April-4th, low. Gold (NYSEARCA:GLD) and the DB Commodities Index (NYSEARCA:DBC) also increased respectively @ +1.35% and +0.75%.
(Sidebar note: Alcoa (NYSE:AA) reported earnings after the close as scheduled. Net earnings declined -92% in Q1 due to weaker aluminum prices and lowered 2016 guidance for the remainder of the year.)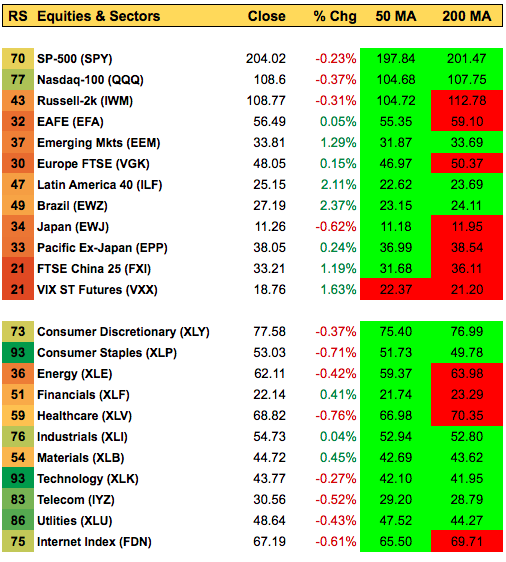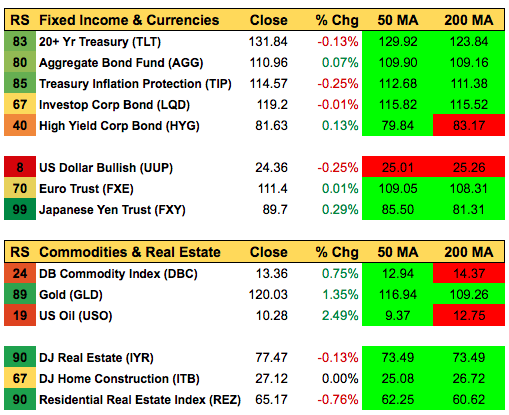 Disclosure: I/we have no positions in any stocks mentioned, and no plans to initiate any positions within the next 72 hours.
I wrote this article myself, and it expresses my own opinions. I am not receiving compensation for it (other than from Seeking Alpha). I have no business relationship with any company whose stock is mentioned in this article.