Introduction
How many of you use basic tools like hammers, screwdrivers, saws, and the like every single day?
Ok, maybe not as much as you used to. Many of us now have jobs where we type into these strange illuminated boxes and call that "work".
Back in the old days--my father's old days, not mine--work was something you did with your hands. Outside or in, on a house or farm, and you used these tools in spades.
So what place does a tool maker have in your portfolio? Wouldn't you be better off with a hot tool sharing startup instead?
Company Overview
Today we take a look at one of the stalwart companies of the good old USA, Stanley Black & Decker (NYSE:SWK).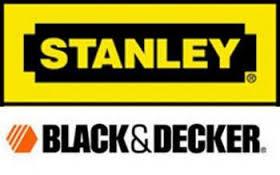 More than just their namesake tools, SWK has been providing storage, commercial electronic security, and engineered fastening systems since 1843.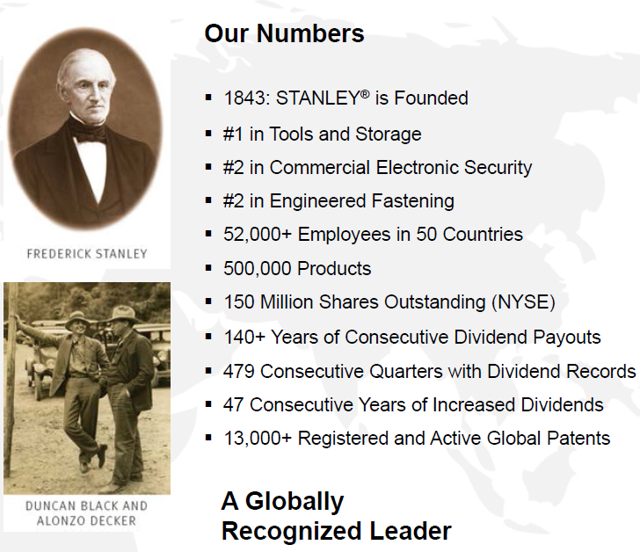 Most investors are attracted to the company once they find out that it has paid dividends for the past 139 consecutive years and raised that dividend for the last 48. Ignoring everything else, those two statistics alone tell you that something went right and has continued to go right at this company.
Let's dive in further and see what that was, if things still look peachy going forward for the company, and how is it priced in today's low yield environment.
Recent Dip
Of note is a recent dip in the stock price following a disappointing quarterly release at the end of January.
Sales were down -3% in Tools & Storage, -8% in Security and -7% in Industrial.
The big driver was the 2016 outlook for EPS of $6.00 to $6.20 which was well below analysts consensus of $6.41.
I think the reason that the outlook was looked at much more closely than the current sales and earnings was that most of the drop in sales was due to currency headwinds.
According to the company, price increases boosted sales by 1% while currency took them down -6%. This pattern was similar across every segment and affected them all equally.
The Fateful Dollar
As mentioned above I attribute much of the company's conservative guidance to the strong dollar and weak overall global environment. If I was in a similar spot I would have issued a similar notice given the uncertainties that prevailed during late January 2016.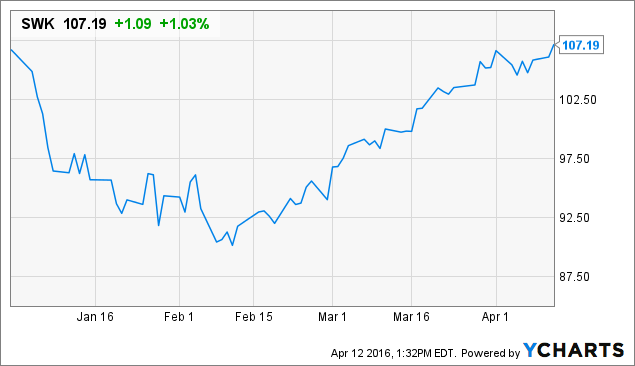 It seems the market may agree as the stock has rebounded off its lows for the year along with the rest of the market, despite the sour outlook.
The US Dollar softening somewhat has also propelled SWK higher.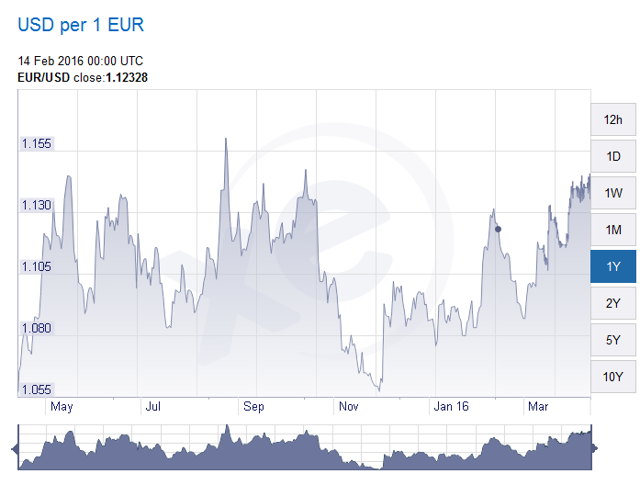 (Source:xe.com)
Industry Outlook
Now that we are caught up to date with recent developments with the company and its stock, let's take a look forward at the industries it operates in and their outlook.
A direct outlook is difficult because of the breadth of the company and the industries they serve. For example, their tools and storage segment serves residential customers such as regular homeowners, automotive applications like professional racing teams, industrial applications like factories, underwater construction, and so much more.
Their fastener segment makes products for automotive, aerospace, and electronics like smartphones.
Their Oil & Gas exposure is minimal overall but they do supply things like welders and other items to this industry and I expect that will remain weak for some time.
This is mainly due to reduced CapEx spending from the peak in 2014. Many Oil & Gas companies have been cutting their CapEx budgets ever since the fall of oil prices started and even if oil recovers, CapEx will take years to reach its peak again.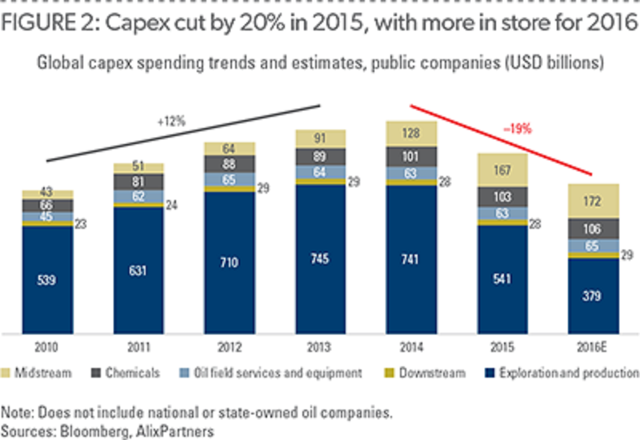 (source:tradingpartners.com)
To get a handle on the other parts of SWK's business, let's look at some broad macro factors.
First up is Manufacturing PMI in the US. As a reminder, above 50 is expansion and below is contraction.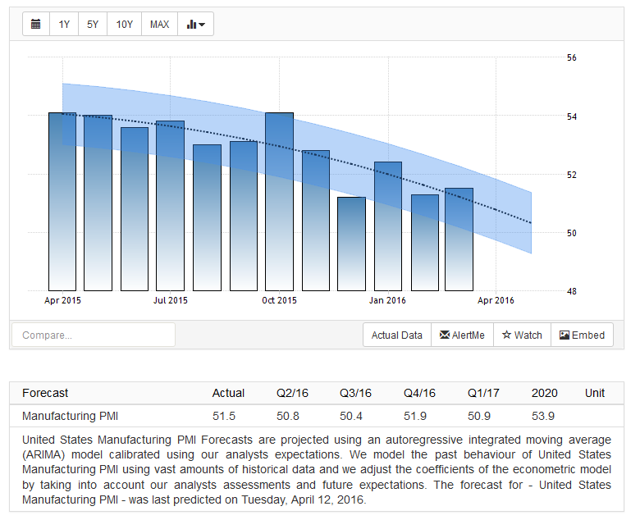 (Source)
The short-term forecast has Manufacturing PMI on a downslope towards the beginning of 2017.
More recently, just today the IMF warned again that global output was sluggish, cutting their growth number to 3.2%. Global growth is important for Stanley as it is for all large, diversified industrials like 3M (NYSE:MMM) because it gives hope that they can grow organically whether through price inflation or from a general pickup in business rather than having to rely on acquisitions or financial engineering to drive EPS.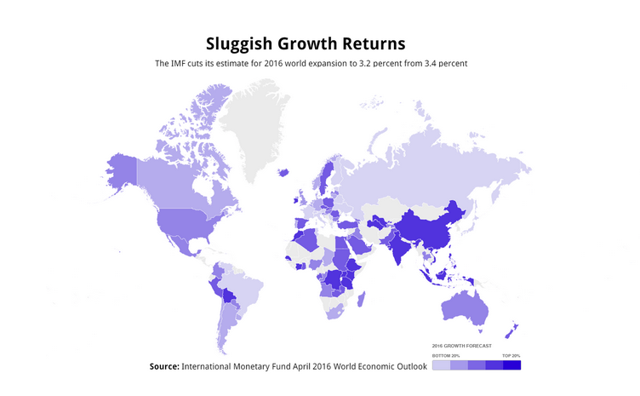 Long term most of the growth is going to come from emerging markets like India, China, and South America. This is despite the numerous bumps they have along the way, such as the recession in Brazil due to corruption and commodity price declines.
This is one of the few spots I see that SWK can improve, given that only 16% of their sales are currently from emerging markets. To contrast, 53% are from the US and 22% from Europe.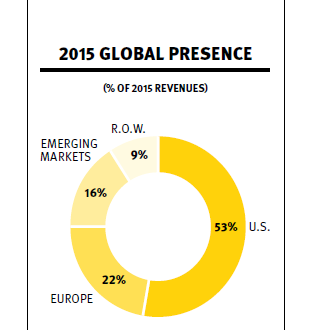 A positive related to that is I very much like their acquisition of Jiangsu Guoqiang Tools Co., Ltd. in 2013. While small in size, this Hong Kong-based tool maker fits well within their area of expertise and gives them some more exposure to these growing markets.
Financials
There is nothing to write home about with Stanley Black & Decker's Financials. While debt has increased a bit in recent years as it has at most companies, it is still well within reason at just over current assets and well below total assets.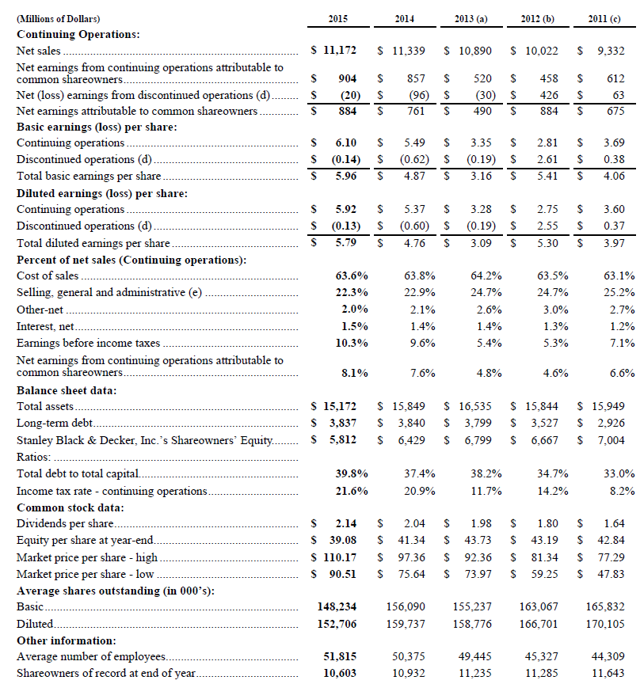 Net income to interest expense is covered at 4.9 times.
Dividends continue their steady rise and the company buys back stock opportunistically. Aside from the currency effects, which we touched on above, there isn't anything to dislike here.
That might sound like a boring conclusion but world class companies don't become that way by having their financials in shambles.
Compare these financials to those of an almost bankrupt offshore drilling company and you will see what I mean.
Valuation
Stanley Black & Decker trades at 18.42 times last year's earnings as of publication.
Price to sales is 1.44 and price to book is 2.85. The 5 year dividend growth rate is 6.05% with a payout ratio at only 37.16%.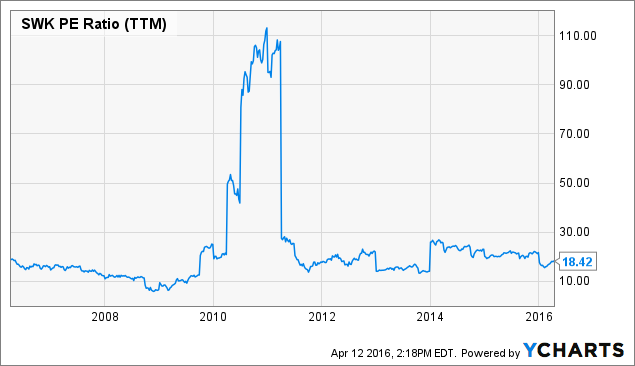 SWK PE Ratio (TTM) data by YCharts
I personally consider between 30-40% a healthy amount for a payout ratio, of course depending on the industry.
There are certain companies, many European, that follow this policy to the letter whether EPS is up, down or sideways. An example would be Airbus (OTCPK:EADSF), whose dividend won't exceed 40% of net income for the year.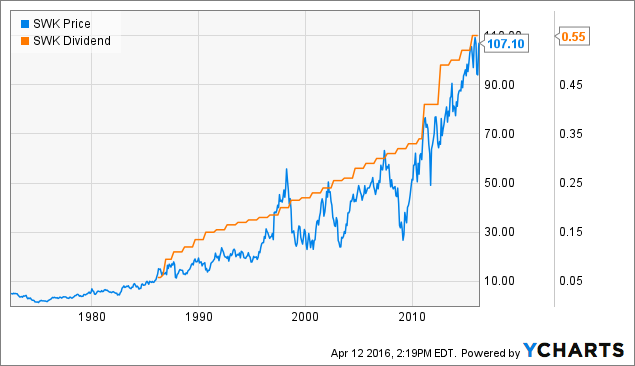 This valuation puts SWK slightly below the average S&P 500 stock but above many of its industrial peers. Given the company's position, I feel this is a more than fair value all things considered.
Conclusion
Stanley Black & Decker has been a tremendous company for years but its growth isn't going to astonish in the near term given the macro environment and the company's own conservative outlook.
However, given the safe 2.07% yield, the possibility for a reversal in currency exchange effects, and the fair valuation for an above average company, SWK looks to be a smart choice at the current moment.
Disclosure: I/we have no positions in any stocks mentioned, and no plans to initiate any positions within the next 72 hours.
I wrote this article myself, and it expresses my own opinions. I am not receiving compensation for it (other than from Seeking Alpha). I have no business relationship with any company whose stock is mentioned in this article.