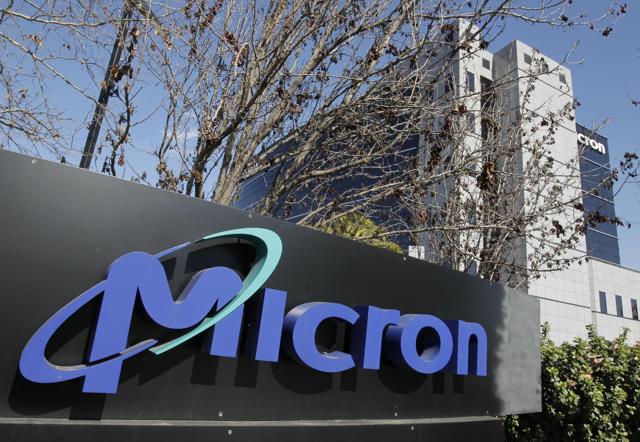 Micron (NASDAQ:MU) was once a high-flying stock championed by hedge fund managers and retail investors. It has been struggling of late due to increased competition in the DRAM space and a slowing global economy. The company's FQ2 revenue of $2.9 billion was shy of the $3.05 billion analysts was expecting. It was off 12% sequentially and 30% Y/Y. I expect revenue and earnings to continue to fall.
No Relief From Falling DRAM ASP
As DRAM goes so goes Micron. DRAM represented 54% of total revenue for the quarter, down from a peak of 68% at FYE 2014.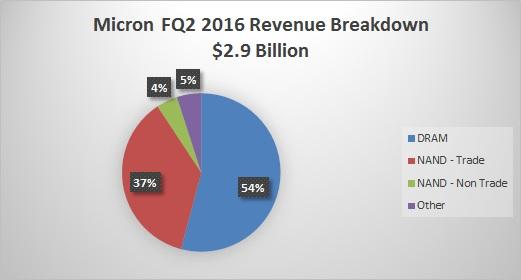 Source: Shock Exchange
NAND trade was the second-largest product at 37% of revenue. DRAM revenue was off 18% Q/Q and 41% Y/Y; meanwhile, average sales price ("ASP") fell 10% Q/Q and 35% Y/Y. The company has de-emphasized DRAM supply for the PC in order to go after the mobile market. The problem is that the mobile market is driven by consumers and the consumer is hurting.
While central bank stimulus has helped the investor class, it hasn't done much to spur economic growth. In 2015 global trade contracted for the first time since 2009. In the U.S. the consumer is hurting. Despite the happy talk over jobs growth, wage growth has been anemic. Going forward, this could hurt sales of durable goods and consumer electronics that Micron wants to place its memory chips inside. Gartner is projecting flat growth in smartphone sales for 2016. In order to increase profits, smartphone manufacturers might have to cut supplier costs which does not bode well for future DRAM asp or for Micron.
Slide In Gross Margins Remains Problematic
Micron's gross margins (GAAP) fell to 15% this quarter -- well off the 41% reported in FQ1 2015. DRAM gross margin was 20%, down from the upper 20% range last quarter. Declining revenue and margins have amplified the pain for earnings and the stock. On a dollar basis, gross margin fell 32% Q/Q, outstripping the 12% decline in revenue. Meanwhile, management continues to invest in the future. SG&A and R&D costs were a combined 14% of revenue this quarter, versus 15% in FQ1. Something has to give. Either management has to cut SG&A and R&D costs or earnings will continue to fall.
Longs are inherently betting that the efficiency gains or revenue growth from new products will justify the up front hit to earnings. However, I don't believe the bet will pay off. The company is selling into economic headwinds that are so bad that the Fed referenced the risks of "global economic and financial developments" when it refused to hike rates last month. MU is down 60% over the past year versus a flat return for the S&P 500 (NYSEARCA:SPY). Until the company cuts SG&A and R&D costs to offset gross margin declines, I anticipate more pain ahead. Investors should continue to avoid the stock.
Disclosure: I/we have no positions in any stocks mentioned, and no plans to initiate any positions within the next 72 hours.
I wrote this article myself, and it expresses my own opinions. I am not receiving compensation for it. I have no business relationship with any company whose stock is mentioned in this article.