TransCanada (NYSE:TRP), one of North America's leading oil and gas pipeline operators, has been planning to expand its footprint, but it received a setback when President Barack Obama rejected the company's proposal to construct Keystone XL pipeline in November. Its major Canadian project, called Energy East which aims to take 1.1 million barrels of oil per day from Alberta to Eastern Canada, is facing stiff resistance from environmentalists.
But the company has recently released a string of good news, followed by positive commentary from analysts. Consequently, shares have climbed 5.4% since the beginning of March, currently at $38.68 at the NYSE, but they are still looking attractive.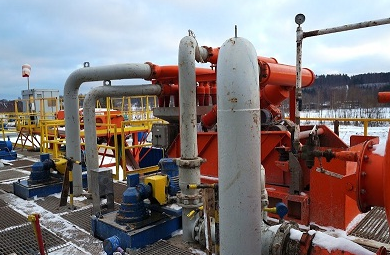 TransCanada has received the green signal from the regulators to restart its Keystone pipeline. The 590,000 barrels a day crude oil line was shut after a leak was reported on April 2. But on Sunday, TransCanada began running the line at reduced pressure as a precaution. That's two days ahead of schedule, according to some reports. Moreover, the leak has turned out to be of just 400 barrels, making it unlikely that it caused any meaningful damage to the environment.
In addition to this, last week, TransCanada won the right to construct and operate a natural gas pipeline in Mexico. The $550 million, 261-mile line will supply gas to Federal Electricity Commission's power plants in the states of Hidalgo and San Luis Potosi and will come online in early 2018. TransCanada already has six pipeline assets in the country representing more than 1,200 miles, of which three (Mazatlan, Topolobampo, Tuxpan-Tula) are projected to come online over the next two years. Through the new project, TransCanada is utilizing its vast operational experience in the country to expand its footprint in this growing market.
But what's really got everyone excited is TransCanada's decision to acquire the Columbia Pipeline Group (NYSE:CPGX) for $13 billion, including $2.8 billion debt, in an all-cash deal. This is going to be the biggest deal in TransCanada's history. The company is paying a 32% premium on the average price (VWAP) of Columbia shares over the prior 30 days for Columbia's natural gas assets - 11,272 mile of Columbia Gas Transmission system, 3,341 mile of Columbia Gulf Transmission, 47.5% interest in the 253 mile Millennium pipeline , 202-mile Crossroads pipeline and related storage and processing facilities. TransCanada will also add Columbia's $17.7 billion of near term growth projects to its backlog.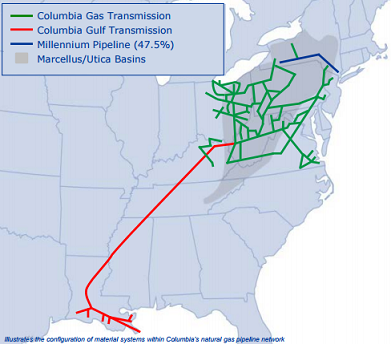 TransCanada expects the acquisition to support its 8% to 10% annual dividend growth plan. Without giving specific details, TransCanada estimated that the purchase is going to accretive to earnings per share in the first full year of ownership, followed by earnings growth as the $17.7 billion of projects begin to come online. The deal is expected to close in the second half of the current year. TransCanada did, however, say that it will get $250 million of annual cost, revenue and financing benefits. Using this, Credit Suisse's analysts Andrew Kuske and Paul Tan wrote in a research report emailed to me that the acquisition would lead to "roughly 4% accretion in 2017 and 2018."
TransCanada's acquisition, coupled with its move in Mexico, shows that the company is doubling down on natural gas, rather than crude oil. And it makes sense. Oil's outlook continues to look challenging, but natural gas could rebound sooner rather than later, thanks to the uptake in demand expected from industrial customers, LNG exporters and power producers (coal-to-gas switching activity). But that's just the tip of the iceberg.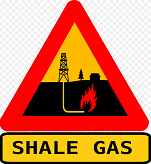 Through Columbia, TransCanada will lower its risk profile by expanding in a new market, and that too one of the cheapest unconventional gas producing regions of the world - the Marcellus and Utica shale. The move would lower TransCanada's exposure to western Canada, where gas production has been declining since the middle of the previous decade, while positioning it in the heart of the fastest growing gas producing region of North America.
TransCanada has recently raised roughly $3.4 billion through an equity offering, according to Bloomberg, secured $10.3 billion of credit facilities and has planned to sell the US Northeast merchant power assets and 49% interest in the Mexican gas pipeline business. According to estimates from Citi and Credit Suisse, these two assets can fetch up to $7 billion ($4bn for merchant, $3bn for Mexican assets). The two assets, particularly the merchant power business, are not as highly valued by the markets as Marcellus/Utica gas pipelines. The swapping of lower valued assets for Columbia pipeline business should have a positive impact on TransCanada's valuation.
Consequently, once the merger is complete, TransCanada could end up trading at higher multiples as compared to its historic levels. But Wall Street hasn't priced this yet. The company's shares are trading just 13.8-times next year's earnings estimate, according to consensus data from Thomson Reuters, which is closer to the low-end of its ten-year range of between 12-times and 24-times forward (2-years) earnings estimate. And it gives an attractive yield of more than 4%. I believe this could be a buying opportunity.
Disclosure: I/we have no positions in any stocks mentioned, and no plans to initiate any positions within the next 72 hours.
I wrote this article myself, and it expresses my own opinions. I am not receiving compensation for it (other than from Seeking Alpha). I have no business relationship with any company whose stock is mentioned in this article.