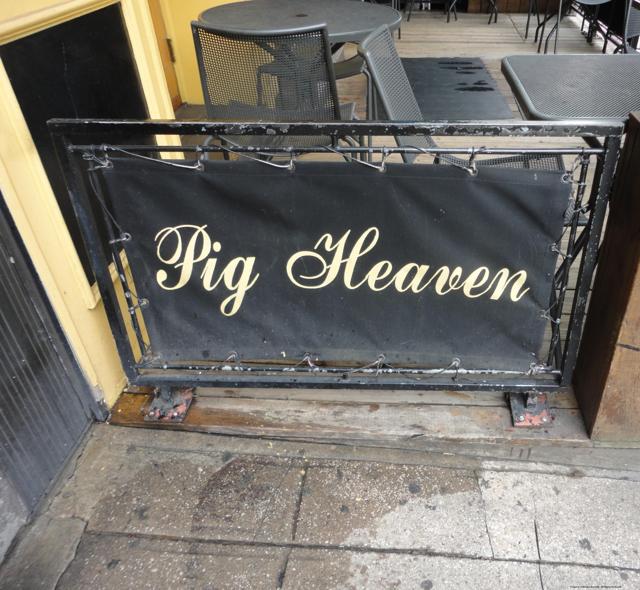 The nascent oil price surge was initiated by last week's surprise U.S. inventory draw. However, Tuesday evening, fresh data from the American Petroleum Institute (API) instead gave cause for concern. It portends trouble from the Energy Information Administration (EIA) data Wednesday, and probably some recall of capital from energy complex securities. Manic media that led frivolous hopes for meaningful result from the meeting of OPEC plus Russia in Doha is today reporting negatively about the potential. Oil prices are likely to sour now as its curious catalysts corrode.
The American Petroleum Institute reported fresh U.S. inventory data Tuesday afternoon, and it was quite different than last week's positive catalyst. The API reported a 6.2 million barrel build in inventory, versus estimates for a build of less than 1 million barrel. That was quite the contrast to last week's surprise draw from inventory that sparked the latest gains. I discussed that topic in detail within Why Oil Prices Turned - Why Temper Enthusiasm.
Capital is extremely interested in not missing the eventual oil price rally, and so momentum and media misinterpretation has been intense of late, but this latest data and probably more bad news from the EIA later this morning, serves to scare quick capital back out.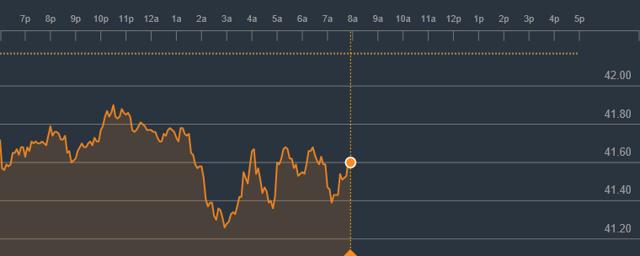 WTI Crude Futures Day-Chart at Bloomberg
Indeed, today's chart of WTI crude futures shows crude oil tested today, down 1.5% a little after 8:00 AM EDT as I authored this report.
| | |
| --- | --- |
| Energy Relative Shares | April 13, 2016 Early Indication |
| SPDR S&P 500 (NYSE: SPY) | +0.5% |
| United States Oil (NYSE: USO) | -0.8% |
| iPath S&P GSCI Crude Oil (NYSE: OIL) | -1.3% |
| United States Natural Gas (NYSE: UNG) | -0.4% |
| Energy Select Sector SPDR (NYSE: XLE) | -0.4% |
| SPDR S&P Oil & Gas E&P (NYSE: XOP) | -1.1% |
| Market Vectors Oil Services (NYSE: OIH) | -0.5% |
| Exxon Mobil (NYSE: XOM) | -0.2% |
| Chevron (NYSE: CVX) | -0.1% |
| B.P. (NYSE: BP) | +1.3% |
| TOTAL S.A. (NYSE: TOT) | +1.3% |
| ConocoPhillips (NYSE: COP) | -1.0% |
| Schlumberger (NYSE: SLB) | -0.5% |
| Halliburton (NYSE: HAL) | +0.4% |
While the oil price ETFs are indicating a lower start to trade, securities are mixed as J.P. Morgan (NYSE: JPM) reported an earnings beat of lowered estimates, easing concerns for banking and lifting the broader market. I expect that joy will fade as oil's curious catalysts corrode.
It astounds me how quickly the business media changes its tune on financial markets, and how much conviction it can indicate for securities on the slightest of fundamental basis and even on no real basis. While I was an early voice to call an eventual turn in trend for oil inventory as the key catalyst to look for with regard to oil price turn, the supply glut proved it premature. I contained my enthusiasm this week given the realities of the market and the broad factor spectrum. The media, however, and market speculators fired up the brazen rhetoric and began calling out higher oil price figures as realistic near-term targets. That is dangerous speculation that can mislead emotional investors.
Look at how quickly today they are highlighting something we all already knew. The big story about OPEC today is not of a major important agreement coming out of Doha (like yesterday), but rather the news of the Saudi oil minister's rebuking of the possibility of an oil production cut. Hello, remember this? We already knew that. The fact about Doha is that it is basically lip service to serve oil prices, because an oil freeze agreement, if it even occurs, will not prevent Iran from ramping up its production. Nor will it stop struggling OPEC and non-OPEC players from selling as much oil as possible. And Saudi Arabia has learned hard lessons about lost market share when it acts to cut production. Yet, greed driven momentum investors chase the curious headline for fear of missing oil's eventual epic run higher, as they call it. I too believe it will be an opportunity not to be missed. But these curious catalysts are corroding now, and oil prices could deflate as quickly as they inflated as a result. I'm following the energy market closely due to my interest in the eventual opportunity, and invite relative investors to follow along via my column here at Seeking Alpha.
Disclosure: I/we have no positions in any stocks mentioned, and no plans to initiate any positions within the next 72 hours.
I wrote this article myself, and it expresses my own opinions. I am not receiving compensation for it (other than from Seeking Alpha). I have no business relationship with any company whose stock is mentioned in this article.