Alcoa (NYSE:AA), the leading fully integrated maker of alumina, primary aluminum, and aluminum products, has kicked off the earnings season by reporting fairly decent results on Monday, but Mr. Market got spooked by the company's guidance. The company's shares dropped by 2.7% on Tuesday, closing at $9.47.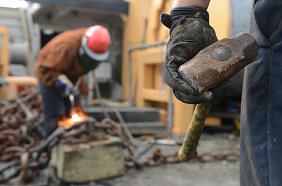 Earnings recap
The company's sales declined 15% on a year-over-year basis to $4.95 billion, missing analysts' consensus estimate of $5.14 billion, based on data compiled by Thomson Reuters. The drop was driven in large part by lower pricing, foreign currency impact and closed operations that impacted the upstream as well as value-add businesses.
Alcoa's net profits plunged to just $16 million from $195 million reported a year earlier, thanks in large part to the weakness in alumina and primary metals segments where operating income (ATOI) slumped 96.4% and 92.5% respectively.
On the other hand, the global rolled products (GRP), engineered products and solutions (EPS) and transportation and construction solutions (TCS) segments reported 25.9%, 3.8% and 2.6% increases in operating income respectively. Alcoa is splitting these three value-add segments to form Arconic.

Adjusted EBITDA in the upstream business, which includes alumina and primary metals segments, dropped 75.5% to $185 million but climbed 7.4% in value-add/Arconic segments to $537 million. Total operating income dropped 55.6% to $291 million while adjusted net income was down 70.2% to $108 million, or $0.07 per share. That was ahead of market's consensus estimate of a profit of $0.02 per share.
Alcoa continues to predict strong growth in a number of end markets in 2016, such as packaging, building and construction and the global airfoil market. The global automotive production is forecasted to climb 1% to 4%, with up to 1% to 5% growth in North America. But it reduced guidance of heavy duty truck and trailer end market from its previous estimate of between negative 3% and 1% growth to negative 4% to zero growth.
More importantly, Aloca has reduced the sales growth forecast for aerospace from 8% to 9% to the range of 5% to 8%. Revenues from aerospace and jet engine parts maker Firth Rixson are expected to come in between $1 billion and $1.1 billion, lower than the previous estimate of $1.6 billion. That has negatively hit 2016 the revenue and margin estimates for EPS segment. The company now expects EPS to generate revenue of $6 billion to $6.2 billion in 2016 and adjusted EBITDA margin of 21%, down from previous estimate of $7 billion and 22% respectively.
Commentary
The company missed on revenues but exceeded analysts' earnings estimates. Still, the upstream business remained profitable, despite almost 26% decline in realized aluminum prices in this period. Moreover, the Arconic segments actually reported across the board increase in profits while margins (adjusted EBITDA) climbed from 14.9% a year earlier to record level of 16.4%. The results, therefore, weren't that bad.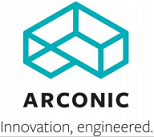 Alcoa has historically generated most of its revenues and profits from its upstream business. But with persistent weakness in metal prices, Alcoa, under the leadership of Klaus Kleinfeld, has reduced its exposure to its legacy business by shutting down plants and selling smelting facilities. Meanwhile, it has increased its focus on the more attractive and higher margin value-add/Arconic segments under which the company turns the metal into engineered products which are used in various end markets, such as aerospace.
In the first quarter of 2015, for instance, Alcoa got 64% of its operating income from the raw materials mining, refining and smelting operation. But in the previous quarter, the upstream business represented just 43% of revenues and just 7.6% of operating income. The rest came from the value-add/Arconic segments. The results clearly show how far Alcoa's transformation has come.
Moreover, the results have, once again, highlighted the dichotomy between the upstream and Arconic businesses, with declining revenues and earnings at the former and growing profits with expanding margins at the latter. This further reinforces the logic behind the split. The separation of the better performing Arconic segments should boost shareholder's value since these units will likely end up trading at a higher-multiple than Alcoa as a whole.
The reduction in guidance, however, has disappointed investors, and rightly so. The aerospace business is a crucial part of the EPS segment which is going to become the largest part of Arconic. By cutting estimates for the aerospace market and this segment, Alcoa is implying that Arconic's near term growth prospects, which were driven in large part by EPS, remain bright, but not as much as it previously thought. With reduced EPS guidance, most analysts will trim their earnings projections, leading to a decline in the consensus estimate. That could negatively impact Alcoa stock in the short term.
Disclosure: I/we have no positions in any stocks mentioned, and no plans to initiate any positions within the next 72 hours.
I wrote this article myself, and it expresses my own opinions. I am not receiving compensation for it (other than from Seeking Alpha). I have no business relationship with any company whose stock is mentioned in this article.